No matter the month or the season, your bag of choice is most likely dictated by the life you lead. But everyone can enjoy a stylish AW14 – whether you're making a fashion statement or simply hauling around your laptop, this season there's an arm accessory for everyone…
By Hollie Moat
The Professional
The bag: Smart, business-like and impeccably crafted, a perfect example of stylish restraint, it's a briefcase for the fashion-savvy generation.
The Reason: Whimsy and quirkiness have little place in the boardroom, when it comes to business, its functionality and good taste that make for a winning sartorial combination.
How to wear: Subtly co-ordinated to the most striking suiting Savile Row has to offer, think of it as an accessory to couture level tailoring.
The DJ
The bag: Big and boxy in a material that suits wear and tear. Pockets and dividers are optional but a long strap for artfully throwing over the shoulder is essential.
The Reason: Digital may have eclipsed vinyl but they still want to look the part, and besides, it's the perfect size for a MacBook Air. No DJ wants a box-fresh bag – seasoned pro is the desired look.
How to wear: Jeans are de rigueur whether skinny or slouched. Add some classic separates and headphones.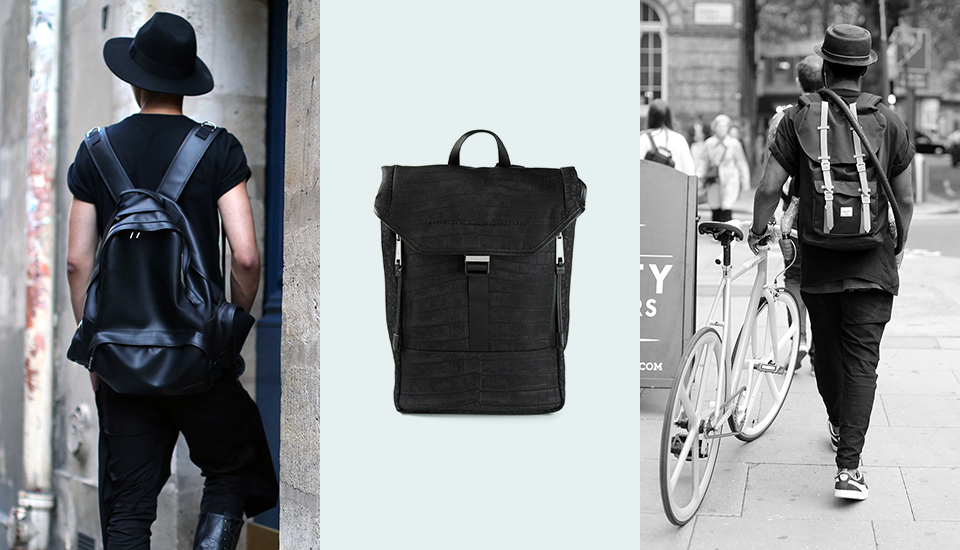 The Sporty Type
The bag: It can be a sleek sport luxe number or a riot of colour and texture, so long as it can hold all your essentials and strap to your back.
The Reason: Athletic fellows don't want to be burdened dragging a bag around and a back pack allows them to cycle, sprint or skateboard hassle free – as well as having effortlessly cool appeal.
How to wear: Worn unselfconsciously over both shoulders with relaxed but stylish street-wear separates, the trainers of the moment and ideally, a bike.
The Jetsetter
The bag: An elegant yet oversized tote that exudes chicness but can hold a sizeable chunk of your wardrobe if so required.
The Reason: Because life in the fast lane means that you need to be ready to cross continents at the drop of a (Savile Row) hat, with the perfect outfit for any occasion at hand.
How to wear: Loosely in keeping with the rest of your outfit and with a casual air that suggests you're the kind of man who goes wherever you mood might take you.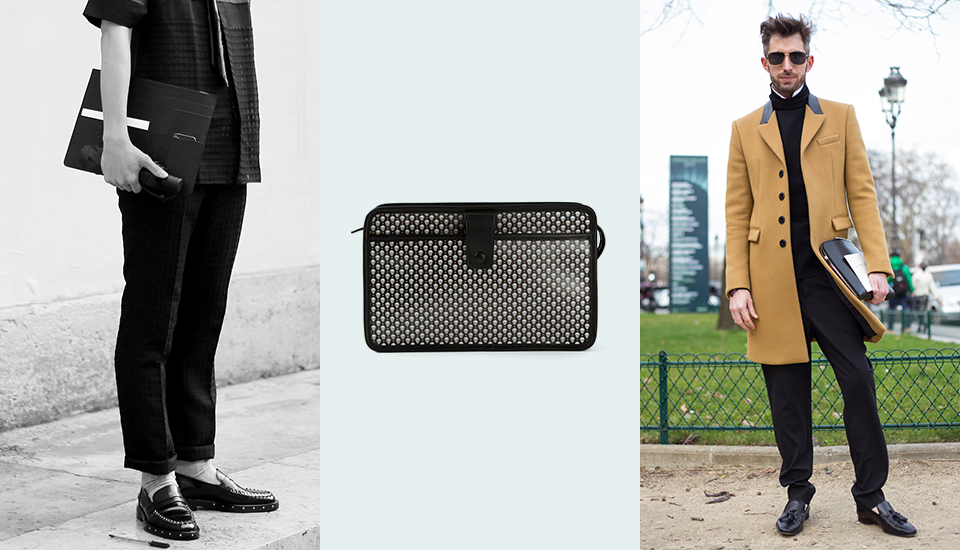 Mr Fashion
The bag: An impossibly slick clutch bag that eschews handles in favour of catwalk cool and looks great on your lap at a fashion show.
The Reason: The man clutch is one of AW14's premier trends and its compact stature means that you can carry around your essentials without ruining the line of your silhouette.
How to wear: As a smart addition to an ensemble that incorporates some of the season's other big trends, such as a camel coat.