This season we're exalting the men and women in uniform. And we've got news for you - you're one of them. Those shape-shifters experimenting with proportion, the gender-benders plundering their lover's wardrobe; it's time for you to stand up and be counted. From outsize coats to trailing shirts, boxy jackets to ballooning pants, this is the shape of things to come.
Words: Alannah Sparks. Photography: Thomas Lohr. Styling: Nobuko Tannawa. Hair: Alexander Soltermann. Make-up: Emma Williams. Models: Alexandra Martynova at Storm. Thorben Gartner at FM
The Long Shirt Tails
This most basic of garments takes on a new lease of life when worn oversized and long with the shirt tails trailing.


The Wide-Cut Trousers
Pack away those skinnies; the new silhouette demands trousers to be cut generously wide and worn with flats.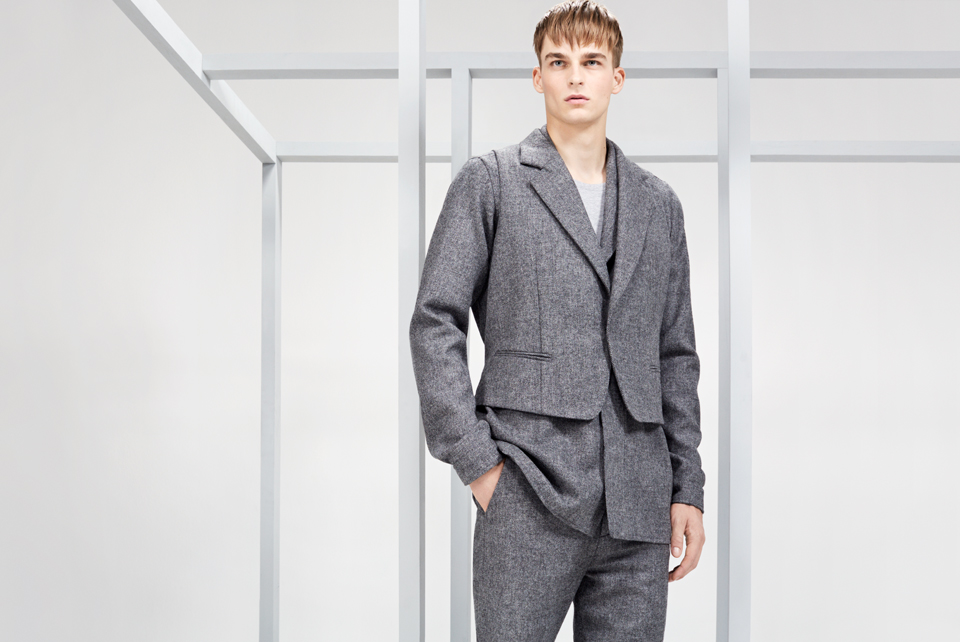 The Casual Vest
Thought three piece suits were only for weddings? Think again - a casually tailored waistcoat is your new daily layering piece, guaranteed to add substance to your style.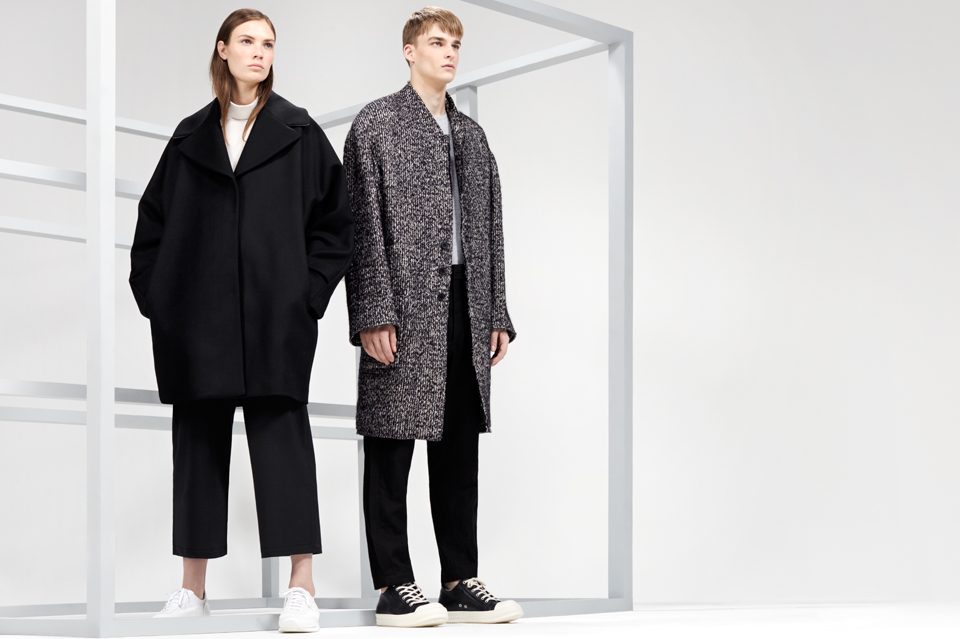 The Outsize Coat
This season's coats come bigger, bolder and braver than ever. Boys and girls can take refuge in vast swaddling layers or play swapsies for added fashion value.


The New Layers
Here's the long and short of it: the balance of the new season hangs in the way you layer it up. Play around and find your own personalised permutations.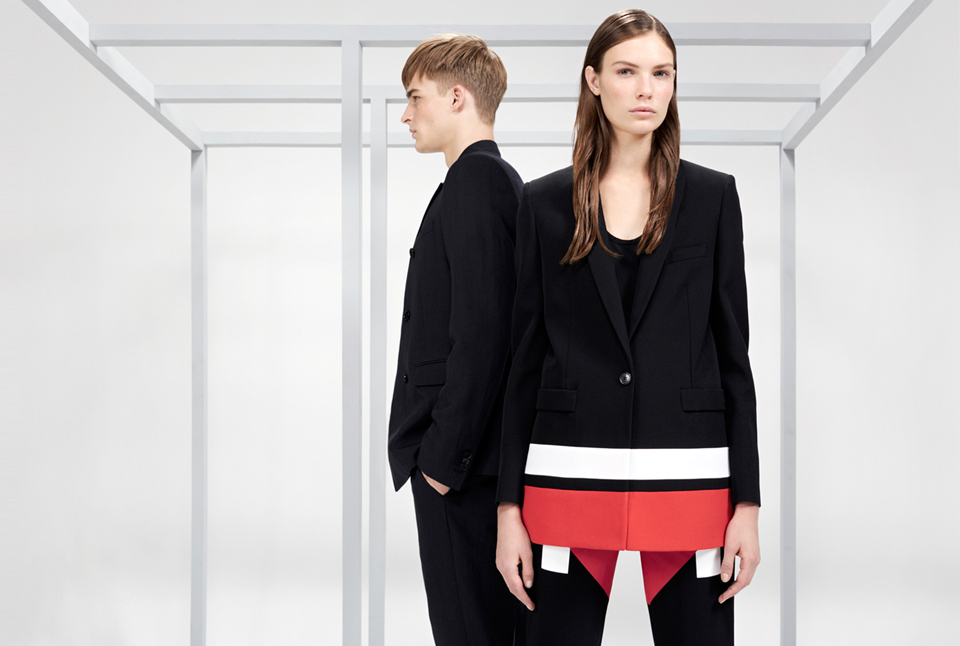 The Single Breasted Suit
Out of the office and into the limelight, the single-breasted suit takes on a new streetwise swagger this season. Wear with a T-shirt, flat shoes and nonchalance.