Menswear Fashion Week, unsurprisingly, draws out the best-dressed men from around the globe. So in-between catching the shows, we hit up London, Milan and Paris for some wardrobe inspiration.
Words by Tony Cook, Photography by The Urban Spotter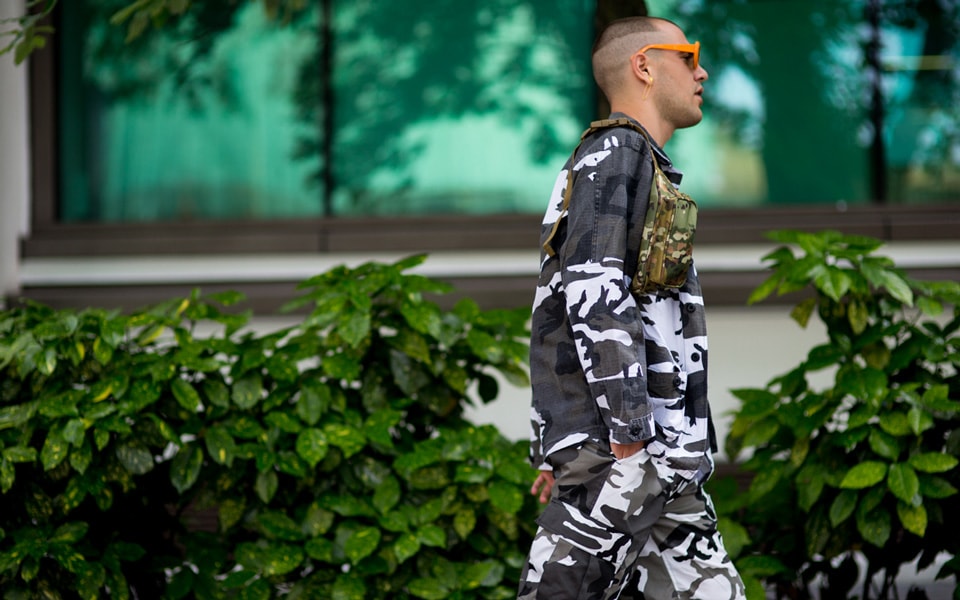 Camo chameleon
Soldier into the new season in top-to-toe camo and make a bold style statement.
Tip: Make the pattern pop with the addition of a fresh, bright accessory.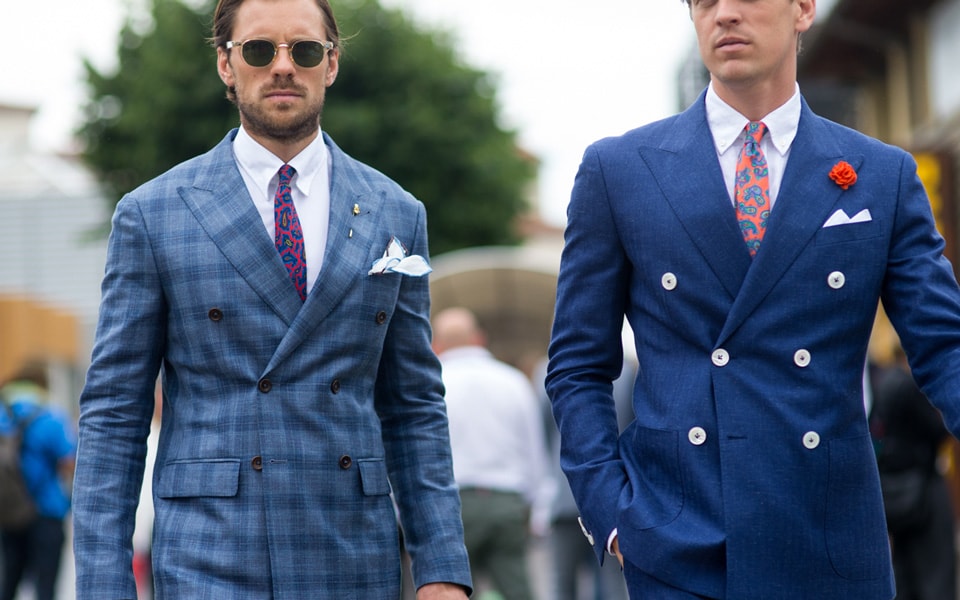 Double-breast(ed) is best
Get your boardroom big shot on in a double-breasted, the most masculine of suit silhouettes.
Tip: Going all the way with a silk tie, pocket square and coat pin will seal your gentleman-chic credentials.
The long and the short of it
Uptown tailoring meets downtown cool – the new way to layer up.
Tip: Keep the individual pieces simple and classic to avoid overdressing.
White Out
Stand out from the usual Autumnal palettes by embracing a lighter shade of pale.
Tip: Make sure you wash and press between wears – grubbiness is unforgivable.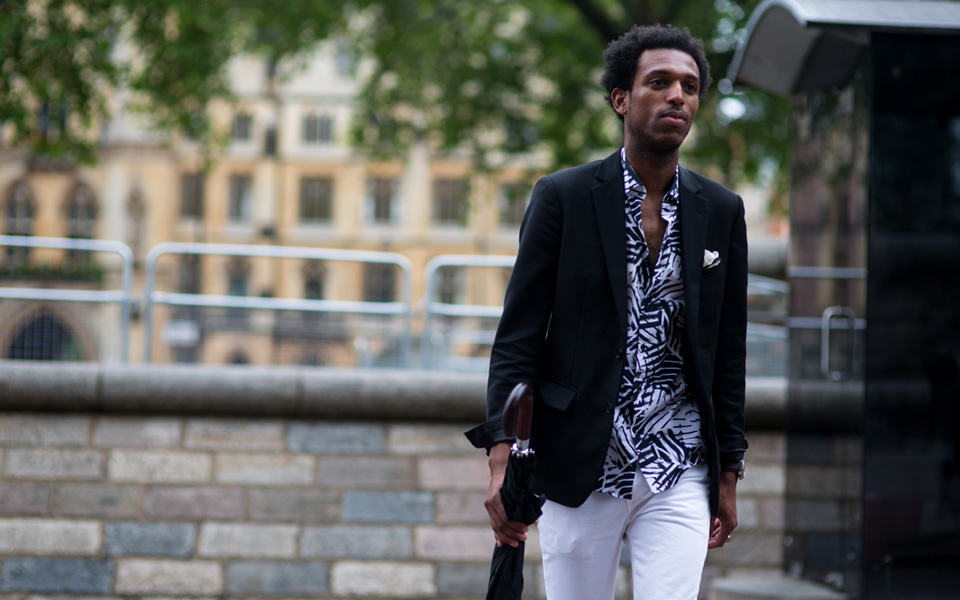 Prints Charming
Colour shy? No problem – a printed black and white shirt will jazz up your monochrome.
Tip: Leave those buttons undone while the sun is still shining!