Meet Hector
The cover of Hector magazine
They're an intellectual bunch over at Shoreditch boutique Hostem (hence the carefully curated selection of some of fashion's most directional cult and luxury labels), so we weren't surprised when they started up a magazine celebrating the best of art, architecture, style and other cultural pursuits.
A still from a shoot entitled 'Colle' in Hector magazine
What did surprise us was that each season the publication takes on a different name and persona to celebrate a different visual and content identity. Hector is the offering for Autumn/Winter 12, and is the print personification of a man who is an 'erudite activist concerned with politics, humanities and parity.'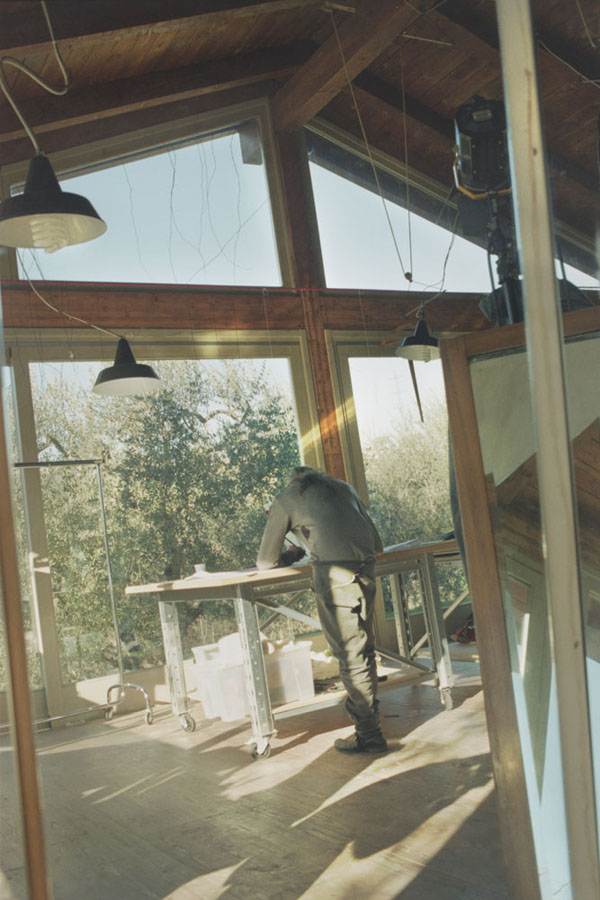 A picture from the feature on ma+ designer Marizo Amadei
Designed to look like a radical newspaper, this issue's features include an on-location in Rome interview with Maurizo Amadei of design house ma+, a shoot by directional Dutch photography duo Blommers/Schumm, a conversation with contemporary artist Hermann Nitsch in a castle in Northern Austria where he and the writer discuss his fascination with controlled violence in his work, plus a guide to the private world of London's members bars and a shoot by photographer Edith Bergfors.
That run-down intrigued us enough to want to know more, so we tracked down Hector Editor Matthew Holroyd for a quick chat…
Farfetch.com: So why take on a new name every issue?
Matthew Holroyd: Because I'm the Editor and I have a major personality disorder...today my name is Sandy! On a serious note, having a new name and personality every so often gives us the chance to always move and be current.
Is there a theme for this issue?
Protest for protest's sake.
A picture from the Candidates photography series by Pascal Fellonneau
Why did you choose the front cover?
The image comes from a series by photographer Pascal Felloneau documenting the French presidential campaign. We fetl Pascal's picture depicted the rest of the issue the most - it is an eerie image that constantly reminds me of how powerful and reactionary still imagery can be.
Which is your own favourite shoot or story in the issue?
I adore the Blommers/Schumm optical illusion shoot, we've had a lot of press interest in that story. Edith Bergfor's Sao shoot is another personal favourite, the model is wearing menswear that has been made into womenswear and seen in the arms of different men, it's so mysterious and creepy.
A shot from the Blommers/Schumm optical illusion shoot in Hector
How does the magazine represent Hostem as a boutique?
Hostem are one of the only stores to really support the avant-garde, and Hostem really reflects that. No other store would dare to put Hermann Nitsch in their magazine, or make a fashion shoot that is also an optical illusion...
A picture from the feature on Hermann Nitsch in Hector
How did you choose the contributors?
Actually it was a really natural selection process - we knew instantly who we wanted to include in the issue, it was about choosing contributors who are progressive, activists and not scared to challenge in their chosen practice.
by farfetch.com