Classic Style Icon: Annie Hall
'I love what you're wearing,' Alvy Singer tells Annie Hall, the titular character of the classic 1977 film, the first time they meet. He may as well have been speaking for the entire female population. Hall's wide trousers, shirt, tie and waistcoat ensemble sparked a frenzy upon the movie's release and, as the epitome of playful androgyny, it's a look that's still going strong today.
Hall's iconic, Chaplin-esque style was the work of the actress Diane Keaton, who wore her own clothes on-screen, much to the horror of the costume designer. When Katharine Hepburn and Marlene Dietrich wore trousers, it was a statement of intent, a form of rebellion and female empowerment. But with lovely, dizzy Annie Hall, you got the sense that she wore them simply because she liked them - and because the high waist and the wide leg was flattering.
The story revolves around the sparky relationship between Hall and Singer, and is set against the backdrop of New York City. So it's apt then that one of the city's more influential designers – Marc Jacobs – is paying homage to Hall this season. The dark, luxurious wide-legged trousers on his Marc by Marc Jacobs runway are sleeker and more contemporary than Hall's, but the flapping hems and masculine edge are very much in the same spirit.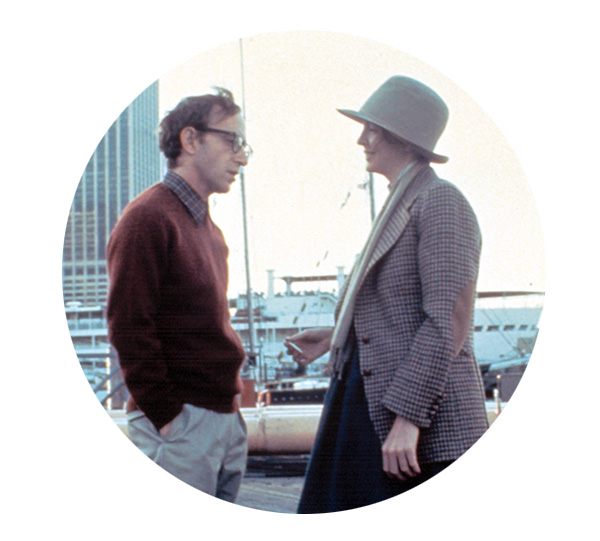 Marc Jacobs is not the only one channelling the nightclub singer. Both Yohji Yamamoto and DSquared2 have found inspiration in Hall's knack for conveying feminine sensuality through layers of cotton and tweed. Their current collections feature shirt, tie and blazer combos that Hall might have worn to a slightly fancier occasion than post-tennis drinks.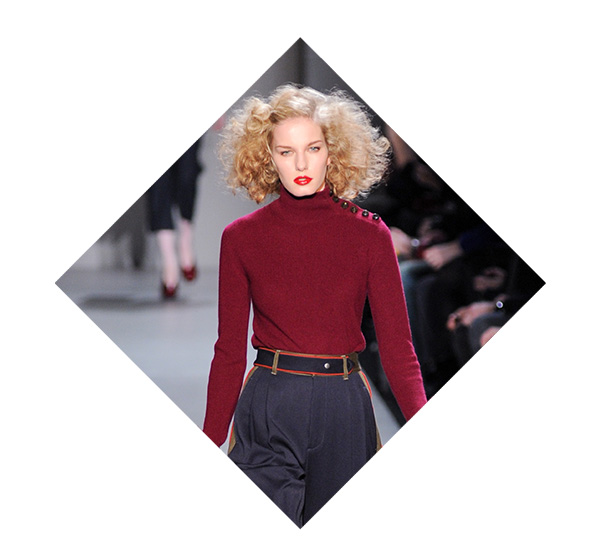 But the piece that best sums up the most off-beat rom-com leading lady of all time is her bowler hat. It's a transformative accessory, one that leans towards the intellectual but doesn't take itself too seriously. And, as Ann Demeulemeester's show for Autumn/Winter 2013 proves, it adds a touch of the Annie Hall to any outfit – no matter how tailored you go.
by Hollie Moat