12 For 2012: Our Culture Highlights
Frank Ocean Comes Out
Having already been endorsed by the likes Kanye West, New Orleans singer Frank Ocean and his dreamy vocals were already on course to become massive when shortly before the July release of his (smash hit) debut Channel Orange he publicised some album notes which eloquently explained he was bisexual . As one of the first artists in the hip-hop arena to come out and be accepted by his peers Ocean's move was monumental, and he followed it up with a heartbreakingly beautiful performance of ode to (same-sex) unrequited love Bad Religion on US late-night show Jimmy Fallon.
Super Hero Film Wars
Comic book heroes totally high-jacked cinema screens for 2012, what with Christopher Nolan closing his gritty and hyper-real Batman trilogy with The Dark Knight Rises (even if Christian Bale's caped crusader was somewhat upstaged by Tom Hardy's muscular villain Bane) and Andrew Garfield's first outing in the blue and red Spiderman leotard. But they were both outdone by the first ever Avengers film, which went on to top the year's box office charts and saw Iron Man, Thor, Captain America, Hulk, Black Widow and Hawkeye assembled together for the perfect blend of humour, action and fun.

The Olympics
A string of awe-inspiring sporting moments that at the time we thought (and hoped) might never end over a warm and festive London summer, the Olympics brought together the countries of the world in one giant party spirit. Which as a very global company, farfetch was very excited to see! Since we couldn't include pictures of all the different nations winning, we've chosen to use the event's break-out star – the charmingly dippy American swimmer Ryan Lochte.
We Love Azealia
It often seems like the music industry churns out a conveyer belt of identikit too-cool, off-beat girl singers putting out dance-tinged indie music. Which made it all the more dazzling when Azealia Banks burst onto the scene with her high-fashion ghetto chic, banging beats and vocabulary that would make Quentin Tarentino blush. Don't ever change Azealia.
The Girls Debate
Twentysomething actress/writer/director Lena Dunham debuted her television show Girls this year – depicting wannabe writer Hannah (Dunham) and her three girlfriends trying to work out life in New York. Some thought it was brilliant and showed the real struggles and ugly sex lives of young women today, some thought it was over-indulgent, self-satisfied and racially ignorant. There were people on both sides here in the farfetch office, but what we did agree was that it's a hugely topical, and therefore important inclusion.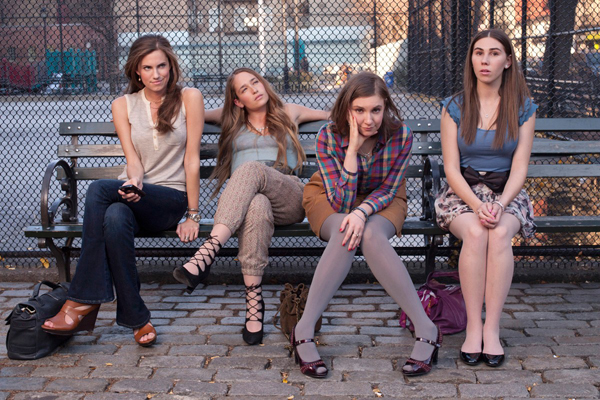 Bond's Big Adventure
Yes Skyfall is basically the biggest Bond film ever, yes Adele's theme song was epic, yes Javier Bardem was magnetic and weird as the villain, but James Bond's best moment of 2012 happened way back in July, with a short clip shown at the Olympics opening ceremony. 007 was seen entering Buckingham Palace on a special mission and you could practically hear millions of jaws hitting the floor when his co-star was revealed as none other than the actual Queen Elizabeth II. The best Bond girl ever.
Hello Michael Fassbender
It was the year in which the Irish-German actor's career went stratospheric. Maybe it was his captivating turn as anti-hero David in Alien prequel Prometheus, maybe it was his suave but subversive take on Carl Jung in February's A Dangerous Method. But let's be honest, it probably had more than a little to do with the handsome Fassbender's full-frontal naked scenes as a charming but disturbed sex addict in Steve McQueen's Shame.
Liz Lemon Got Married
Sure, maybe Tina Fey's 30 Rock heroine Liz Lemon was supposed to be the poster girl for weird single women who can't leave their work in the office. Much as we enjoyed seeing her eat questionable Mexican cheese snacks in a slanket and get mocked by Alec Baldwin every week and totally understood her inability to switch off from TGS and its batshit crazy staff, in the show's final season we're thrilled to see her get the happy ending she deserves.
Girl Crush
2012 was the year we fell in love with Jennifer Lawrence. Thanks to her all-action role as Katniss in blockbuster The Hunger Games and Oscar-tipped performance in The Silver Linings Playbook, Lawrence spent a lot of time on red-carpets endearing us with her self-depreciating wit, refreshingly normal if still amazing figure and penchant for lovely shiny dresses. The ultimate fantasy best friend.
Fiona Apple Off The Rails
Rihanna might consider herself the bad girl of music but when you're always taking your clothes off, partying too hard, glamorising soft drugs and putting out record after record it becomes ubiquitous and boring. Far more entertainingly rebellious was Fiona Apple, the American alt-rock princess who released her first album in seven years, The Idler Wheel, in June to great acclaim. Then she got arrested on a drug charge, released a bizarre public rant about it and cancelled her tour because her dog died.
Untouchable
Or 'Intouchables' to give it its international title, was the quirky French comedy-drama that over the course of the year became a global hit and the highest-grossing movie ever in a language other than English. It tells the story of the unlikely friendship between a rich quadriplegic and his (for want of a better word) streetwise carer, the latter of whom was played by break-out star, the very handsome Omar Sy.
From Infinity and Beyond
On 14th October the world collectively held its breath as Austrian BASE jumper Felix Baumgartner set the world record for sky-diving – jumping to the ground from over 24 miles in the air, which is basically in space, the first person ever to break the sound barrier. He didn't exactly make it look easy, more terrifying than anything, but he did look very, very cool.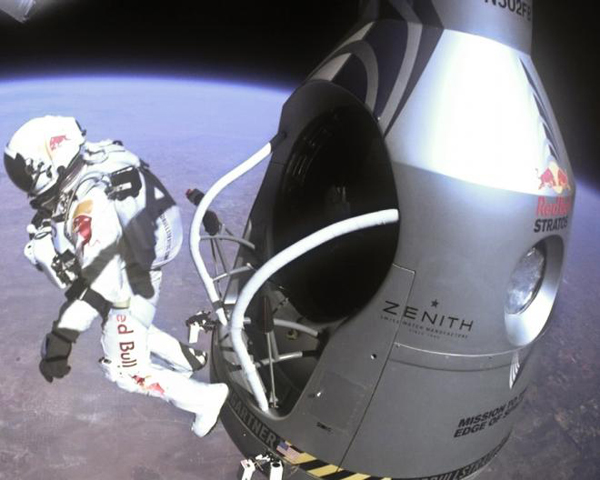 by Hollie Moat