If this week's homepage star, Colin Morgan, has caught your eye it's probably not just because - as our shoot's stylist put it - 'he can really pull off a suit.' More likely, you recognise the Northern Irish actor from his expansive work on stage and screen.
Words by Hollie Moat. Photography by Matt Irwin. Styling by Tony Cook.
'For me, the ideal is variety' says Colin, whose television C.V. voyages from the fantastical (Merlin) to the gritty (The Fall) via historical biopics in the cinema and Shakespeare at the Globe Theatre. This spring he's busier than ever – with the release of The Huntsman: Winter's War and The Living and the Dead, a spooky upcoming series set in the Industrial Revolution that's loaded with potential to become the BBC's next mega-hit.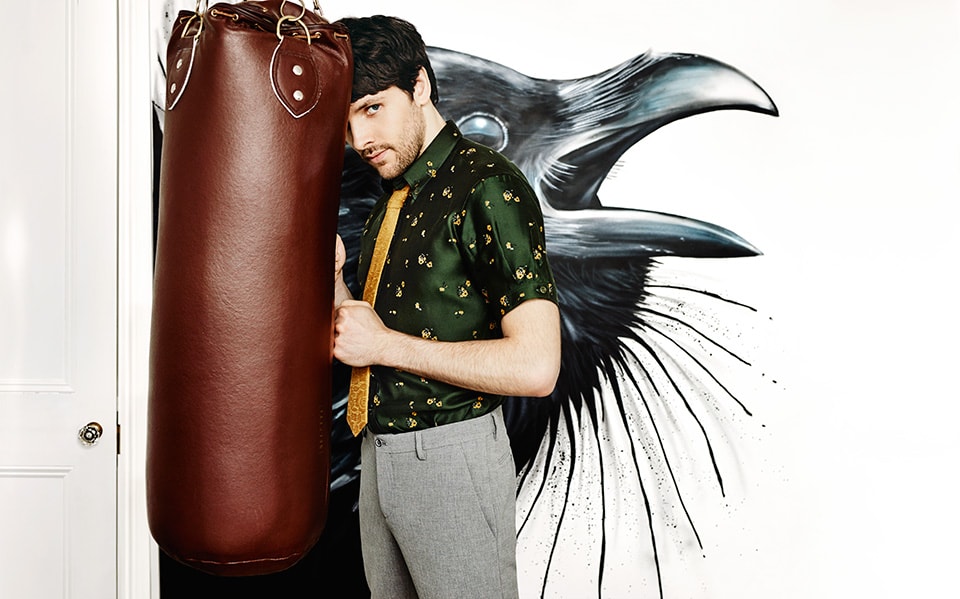 Tell us a bit about your Huntsman: Winter's War character, the Duke Of Blackwood.
'He's the lover of Freya, played by Emily Blunt, and essentially the catalyst for her powers coming to fruition in the way they do - unlocking another side of her that changes her forever.'

What was it like to work on such a big blockbuster movie?
'If ever there was a film to experience what the "real deal" is all about, it felt right that this was the one. The producer Joe Roth is doing such strong work on these epic adventure movies and I especially enjoyed working with the director Cedric Nicolas-Troyan, he's got such a great energy and positivity.'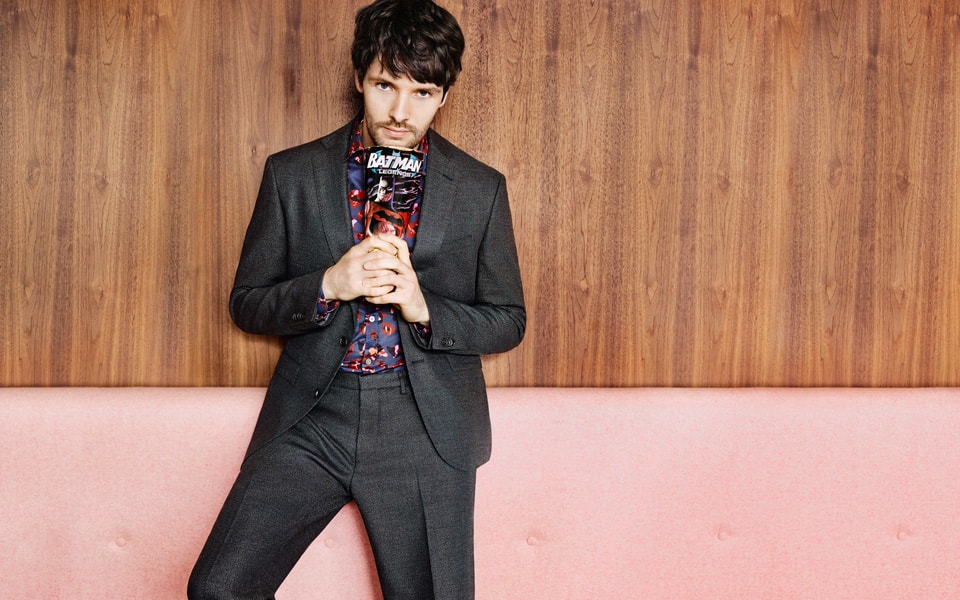 'Costume is vitally important for character - I can do as much preparation work as I need but sometimes it's only when I put on a costume that it really all comes together.'
Next up you're playing the lead in the supernatural series The Living and the Dead – what makes that part so exciting?
'Nathan Appleby is a complex and demanding man. Like all of my characters, he intimidated me and created an element of fear - that's normally a good sign, it means I've no idea what that role's journey will be but that I'm willing to go on it anyway.'

And can we expect an anti-hero or a more traditional leading man?
'I wouldn't like to spoil anything regarding Nathan and what type of man he is. I will say however, that he goes on a journey the likes of which I don't think we've seen before, with regards to what you mention about heroes and anti-heroes being separate types of character.'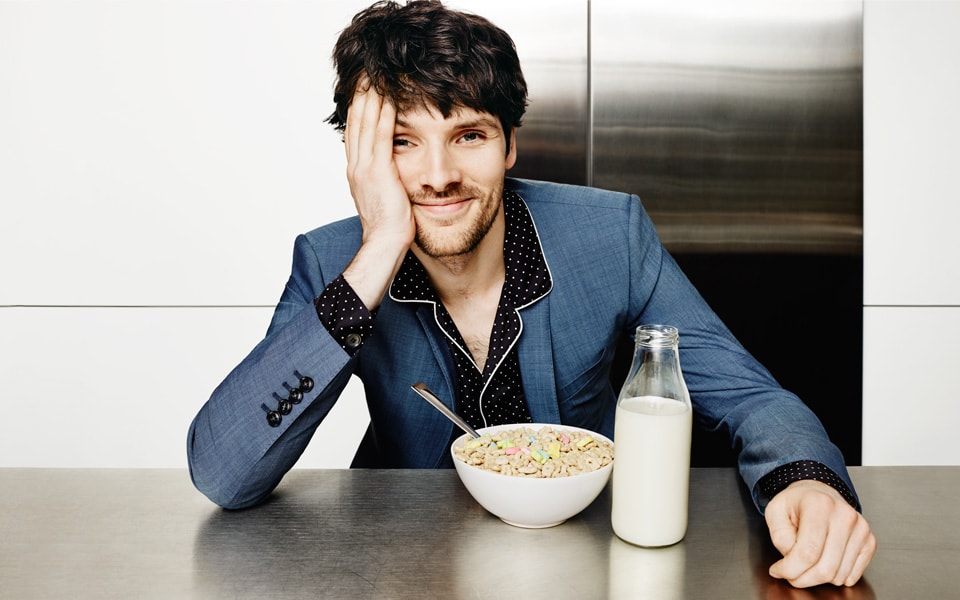 When you're on set, how important is what you're wearing?
'Costume is vitally important for character - I can do as much preparation work as I need but sometimes it's only when I put on a costume that it really all comes together. It's about how the actual clothes feel to wear in contrast to what I'm used to wearing every day, it helps with the internal as well as the external.'

And what's the best costume you've ever worn?
'Nathan Appleby's clothing is my favourite, the way he is reflected in such detail visually through his appearance and the clothes and hair and makeup really helped with that journey. I also loved the costumes of Victor Richardson - my character in the Testament of Youth movie - that Consolata Boyle created with such characterful elegance and detail.'
The Bonus Round: Getting to know Colin Morgan
What's your favourite designer label?
'Dolce & Gabbana have wonderful suits and I think they have a real modern-classic style that really appeals to me.'

Your scariest horror movie?
'I'm generally not easily unsettled by the horror genre. However I do remember the film version of Roald Dahl's The Witches being terrifying as a child.'

What luxury item would you want on a desert island?
'My entire music collection: I love my music - if you were to ask me to narrow it down to one album, I wouldn't even know where to begin!'


The Huntsman: Winter's War is in cinemas now.
The Living And The Dead will air on BBC1 in June and BBC America in October.