ON THE WATERFRONT: THE MOST BEAUTIFUL STORE IN THE WORLD
Walking into A'maree's is a quasi-religious experience: heaven should look (and smell) so good. California's pure light, reflecting off Newport Harbor as rowing crews cruise by, floods the radically refined space through soaring floor-to-ceiling windows. One even glimpses fish (and dolphins) swimming in the water below through portholes in the poured concrete floor. There's even yacht parking for those who like their shopping sur mer.
Housed in a jaw-dropping 1961 modernist masterpiece by architects Thornton Ladd and John Kelsey (designers of Pasadena's famed Norton Simon Museum) this 8100 square foot Newport Beach luxury emporium, curated by sisters Dawn Klohs, Denise Schaefer and Apryl Schaefer, gives fellow Orange County tourist mecca Disneyland serious competition for the title of 'the happiest place on earth'.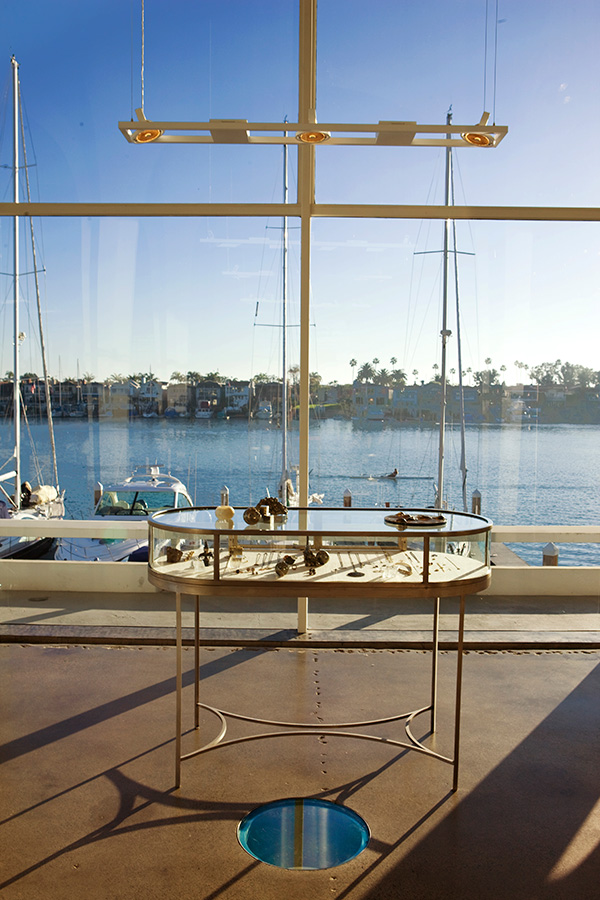 Farfetch: You have a remarkable selection of clothing, furniture, décor, accessories – how do you approach your buy?
Dawn Klohs: I think you lose the integrity of curating your own environment when you have somebody, like a buyer, directing you. Being in the business for as many years as we have, we know so many amazing stores from around the world. That's how we put our fingers out there. I think that this year more than ever, we are steering away from the big luxury brands and the commercialism.
Farfetch: What I appreciate is how 'California' this selection is; it's seasonless and classic…
Dawn:California is never really about a 'season'. It's about quality, fabrication, sustainability. I mean, people tell us that the first thing they ever bought in our store they still have. They remember the experience of buying it and they still love it. That means so much to us. Some of these customers are from 30 years ago!
Farfetch:What would you say the percentage of the sales is between 'known' brands and the new brands?
Dawn:The Row is our biggest volume, which is shocking for a brand that just started a couple years ago - above Céline, Alaïa, Lanvin and all that. It's quite amazing.
Farfetch: How do you find new designers?
Dawn: Every single buying trip, we always find new people. It happens organically; that's what we love. We always want to make our store better, more exclusive, more special, and I think so many people have been so afraid with the economy. When we took on this space in '09, it was the worst time - right when the economic crisis happened. Everyone was cutting back and for us, this [space] did not even feel like a risk. It felt like it was so meant to be. It made us step out of our box and realize that if we want to stay in business in the 21st century, we need to reinvent ourselves.
Farfetch: You really are a destination.
Dawn:We moved here because we loved this building. We love architecture. This building sat vacant for 13 years and it killed us. It was so much fun taking this project on. We had a vision. What we didn't realize is what it would do for our business: putting us on the map of being the most beautiful store in the world. We hear it all the time and it is such a compliment! We have people who get off the plane from Vietnam and the first thing they do is get in a car and drive here.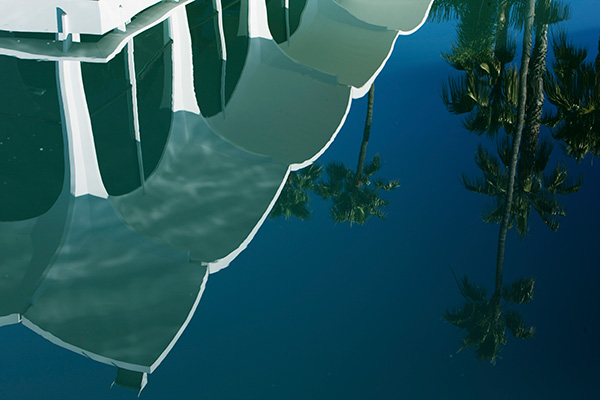 Farfetch: That's flattering.
Dawn:That's very, very special. And it's inspiring. We have so many loyal customers that once they find us, they really don't want to shop anywhere else. They know that we are going to steer them in the right direction. They wait for the next new thing for us to bring in. We believe in giving our customers clothes that feel amazing. Luxury, for us, is comfort; making your life easier.
Farfetch: You've been in business since 1976. What was the impetus behind opening a store?
Dawn: It was survival mode for our mother, she did it because of a divorce; she had three daughters to support. And so, at 10 and 12 years old, the store was kind of like our babysitter after school. She started taking us buying with her to Dallas. Our mother was so smart because she treated us like we were working with her, not for her.
Farfetch: What's it like working with your sisters?
Dawn:We come from an Italian close-knit family. We learned from the beginning that family comes first.
Farfetch: Where does the name of the store come from?
Dawn:It comes from our mothers name and her artist friend/partner that she had in the beginning. Our mother is Nancy Marie and her partner was Ann Marie. Al mare, also happens to mean "by the water" in Italian.
Farfetch: Who is the typical Newport Beach customer?
Dawn: The Newport Beach customer is classic, chic, and understated.
Farfetch:Who are some designers that you feel that you brought to attention that you are really proud of?
Dawn:Lanvin! We were their first American store in 2001. We were friends with Alber when he was at YSL. When he went to Lanvin we were so excited. I will never forget the day when we went into that showroom to buy that collection. It was some of the most expensive clothes we ever bought, but again, it didn't feel like a risk. It was so magnificent – and we've had ten fabulous years with him.
Farfetch:Who else?
Dawn: Lines like Dosa, or Peter Cohen are really special to us. Peter because he's really under the radar, like us, but his collection is so stunning. We love the fact that Christina from Dosa goes to different [Third World] countries and helps women with a certain technique or talent to bring it to the western world so that they can become more self-sufficient.
Farfetch: Talk to me about the fine jewelry in the store. I noticed some exquisite designs by Aurora Lopez….
Dawn: That has really been something that we have been working on growing because, with gold, the value only gets stronger. I think that's what we really try to have in the store - the best of the best of every category. You know, whether it's the jewelry or—
Farfetch:Footwear, furniture, décor….
Dawn:Lately, we've been thinking about how to translate that presence online. We always tell people they need to come in and experience the service. We show how to wear the clothes, how to mix their clothes and give them that confidence that when they walk out the door, they know what to do with them. But, you know, the archive things that we are putting online at Farfetch are beyond.
Farfetch:You and your sisters really have created a utopian shopping experience.
Dawn: We don't ever want anyone to feel intimidated about coming in here, because a lot of times we are still in our sweats and our tennis shoes. And when you asked that question like what has been, why have you survived since 1976 —
Farfetch: Your "secret"…
Dawn: I think it's the people that we choose to deal with. What we're finding is that the world, for how big it is, it's not so big. There are people that are all either vibrating on the same plane, whether they are designers or customers or just people that come in to appreciate the flowers that we have in our store. Or to see our dogs. Did you see the dog portraits?
Dawn:People can email their dog's picture to Apryl's daughter and she can capture the face. That means so much more than just buying a piece of clothing.
Farfetch:Let's talk about the A'maree's boat.
Dawn: It's a 1954 Lineman, 25 feet long. It's just right below our terrace. Newport Beach is one of the largest private boat harbors in the US. We have seven islands here in Newport. It's so nice to be able to have almost, like a 'water taxi'.
Farfetch:Finally, in a few words, what is the essence of A'maree's?
Dawn: I feel like our ultimate goal has always been to make people happy and help them make their lives easier with clothing.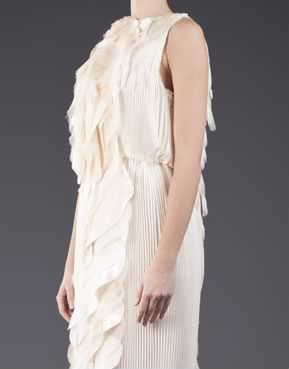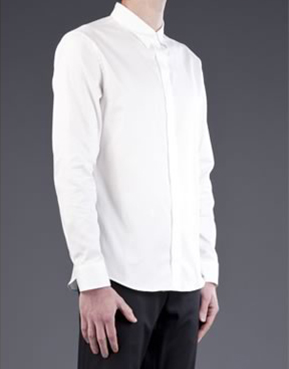 Robert Barr