In the song Cut my Hair, mod pioneer and frontman of The Who Roger Daltrey croons 'I've got to move with the fashions.' This season the mod is back, so polish your slip ons, salvage your ska records, and follow our guide for working the trend this winter…
By Laura Hawkins

Parka Life
Mihara Yasuhiro's AW14 'Tokyo mods' collection celebrates a vital piece of protective armour, the parka. Originally worn as layer between a mod's tailored suit and his oily Lambretta, Yasuhiro's khaki version of the piece, with attached jersey hood and body, echoes the mod's penchant for military cast offs. Look to Julien David for a sportier finish, with elasticated toggles and concealed fastenings, or Lanvin for luxurious racoon fur inserts. The scooter is optional.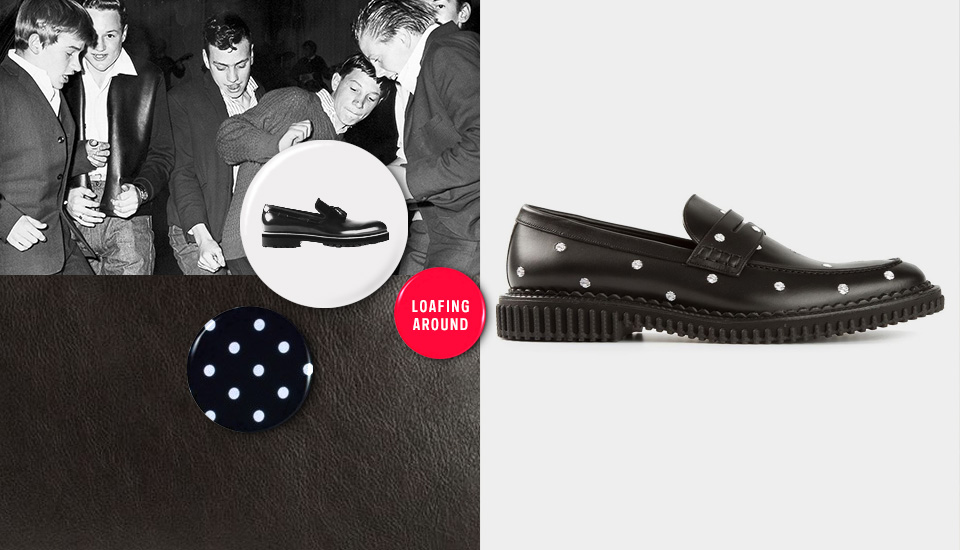 Loafing Around
Mods projected an air of leisurely luxury - browsing record stores, unwinding in coffee shops, and dancing to R&B at London's La Discothèque. A finely crafted loafer embodies this swagger, whether it's a tasselled Milanese version or a polka dotted Dior Homme number. Never expose the ankle; eye catching socks are essential. Opt for a brightly patterned print or a hue that clashes beautifully with your loafer of choice.
It's a Roll-over
In the mid-Sixties tie-dye replaced tailoring, and the world went gooey over all things hippy. The mod look was revived in 1978 by Paul Weller of The Jam and, today, rocker Miles Kane embodies the look, sporting slick turtlenecks and shrunken suits. This season Christopher Kane (no relation, unfortunately) updated the mod-tastic roll neck. They are embossed in 3D snakeskin prints, and sportily layered with science-savvy molecular knit sweaters.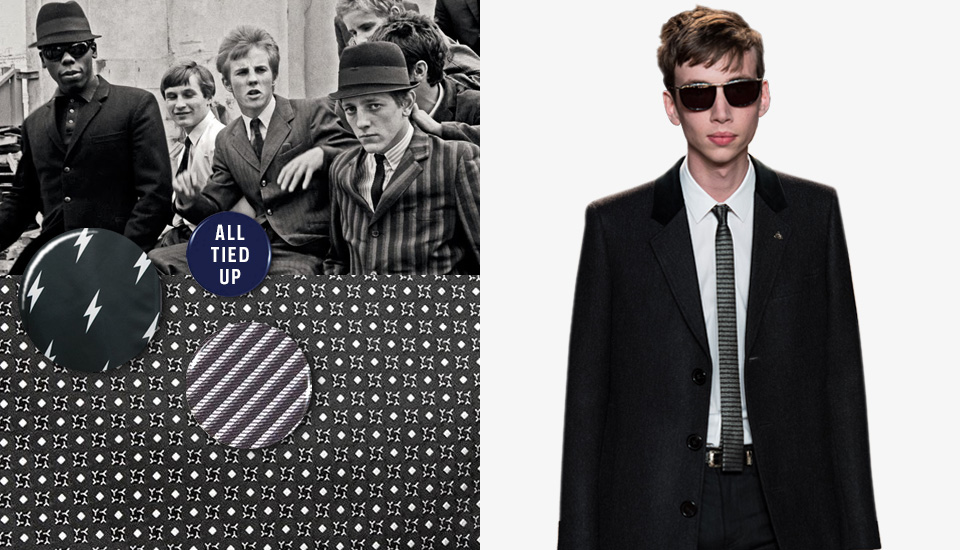 All Tied Up
In their debut single Zoot Suit, The Who sing 'I'm the snappiest dresser, right down to my inch wide tie.' Mod style is all about proportion, but if you're nervous about a nipped in suit, a skinny tie is a stylish solution. Hedi Slimane, the king of rock star chic, offers enticing versions at Saint Laurent - his Weller worthy models rocked ties in polka dots, diagonal stripes, and wintry woven knits.