Hello Sunshine
It's Summer Wardrobe Time!
Monday is Memorial Day so we're taking a tip from the Americans and using it as the perfect excuse to kick off the summer season, and with it a whole new host of outfit options. And since warm weather suggests wearing much smaller amounts of fabric, which in itself presents a surprisingly large number of sartorial conundrums, we've searched the style spectrum to pin down the five things most likely to dominate our wardrobes in the upcoming months…
The Sun Dress
It's surprising how versatile the humble sun-dress is – able to switch from Audrey Hepburn sauntering dreamily around Rome to sun-soaked Coachella rock chic via nothing more than a cut-out section and a couple of inches off the hem. Adding a print boosts wow-factor, and pairing with your favourite sandals makes for just about the easiest ensemble ever. Well, you don't want to spend hours peering into your wardrobe when it's this lovely outside…
The Head Scarf
Lord knows we love shoes and bags, but they're not much help when it comes to hiding a bad hair day, brought on by the high humidity of those barmy summer evenings. That's why our must-have accessory this season is the headscarf. Specifically, that exotically colourful type of scarf worn wound around the head that suggests you've just put down your martini glass and sauntered off your yacht for a stroll. Marc Jacobs knows what we mean…
The Hot Spot
By which we mean your stomach – it's the most stylish flesh to be flashing right now. Narrow bandeaus are perfect for lazy days and cropped, criss-cross tops make for high-impact party-wear. High-wasted shorts or skirts can be used to expose just that small expanse of skin between ribs and belly button if you're looking for a look that's a little more discreet.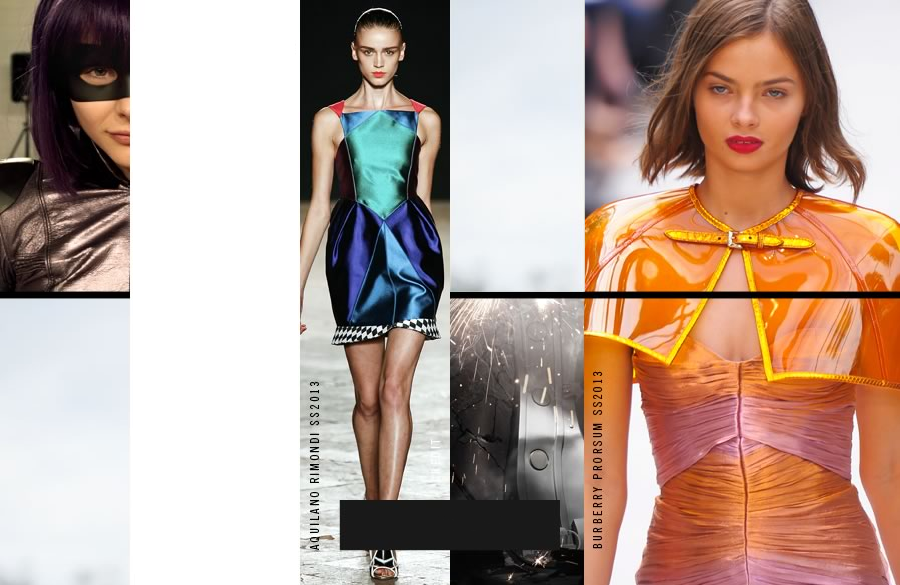 Super Heroes Of Styles
In Hollywood, summer equals blockbuster season, and they don't come more dazzling than super hero films – it's likely that in the next few months you'll watch at least one of Man of Steel, Iron Man 3, Star Trek: Into Darkness, or Kick Ass 2. Bold, bright and striking – of course fashion loves these guys, Burberry Prorsum does the double whammy of colourful metallics and capes but faces stiff competition from Dame Vivienne Westwood, whose gleaming one-piece is worth its own movie.
The Destination: Istambul
In addition to being both a hot-bed of culture and dreamily picturesque, no other place sums up summer 2013's aesthetic for us quite like Istanbul. A place where East truly meets West, the Turkish city has a foot in two continents – and in the same sentiment, when it comes to sophisticated warm-weather dressing, we'll be opting for sharp European tailoring juxtaposed with vibrant Asian colours and oriental details.
Words by Hollie Moat; Photography by Thomas Lohr; styling by Nobuko Tannawa; hair by Mari Ohashi; make-up by Emma Williams; Model: Katya Konstantinova;