Words by Jessica Aureli, Photography by Karen Woo.
Beth and Tessa MacGraw want to put the joy back into fashion. And thanks to their playful prints and smiles-on-the-runway attitude, it looks increasingly likely they're going to get their way...

We caught up with the Sydney-based duo during their recent week-long stint in Paris, and chatted to them about the International Woolmark Prize, working with your sister and why Dame Natalie Massenet thinks they're making dreams come true.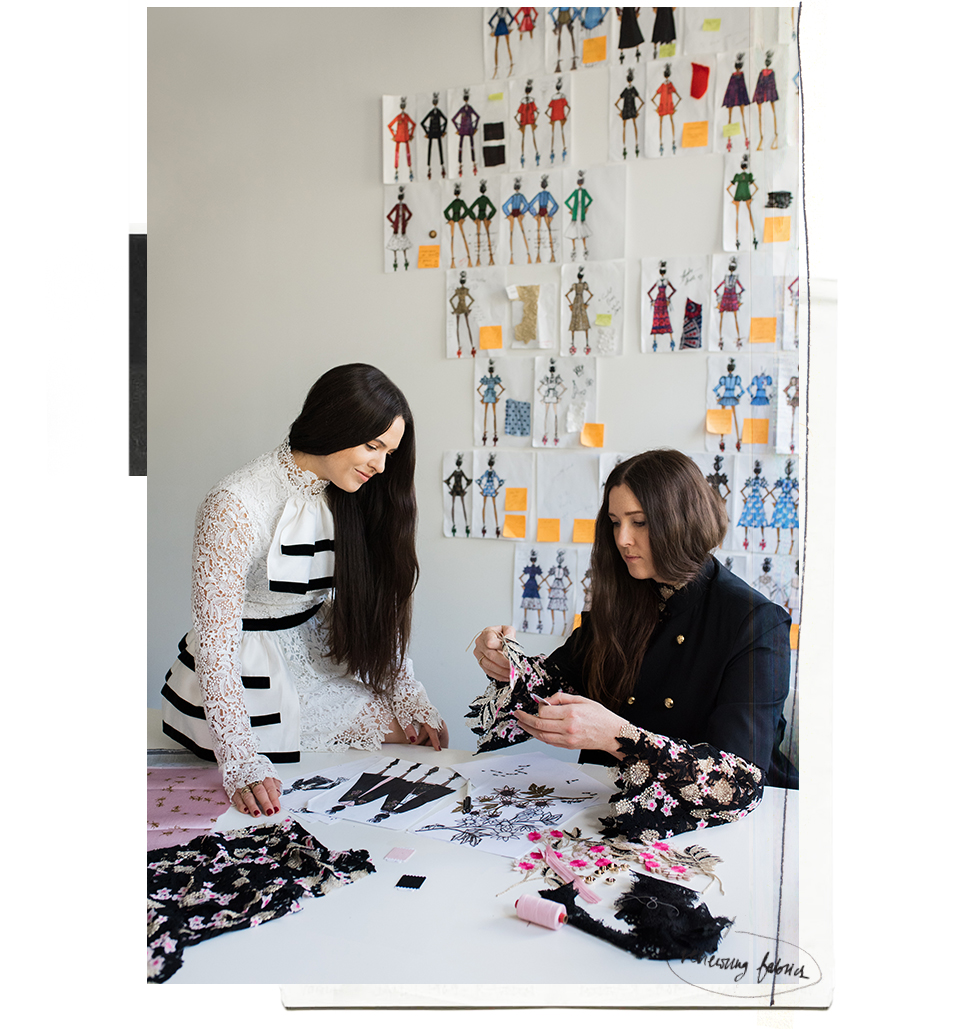 On having their own label
Beth: 'We're both creative and as sisters growing up we just kind of knew this was the dream; we would design for our dolls, then we designed for ourselves, then we did it for real. Mum was a big influence too: we learnt [about] beautiful dressing and hand sewing from [her] - you could say we've been in training for quite some time.'

Tessa: 'Having macgraw has always been the end goal. We have always wanted to make a mark. I love the storytelling ability of fashion - that's probably why we gravitate to creating runway shows. We love creating a macgraw world and bringing it to life.'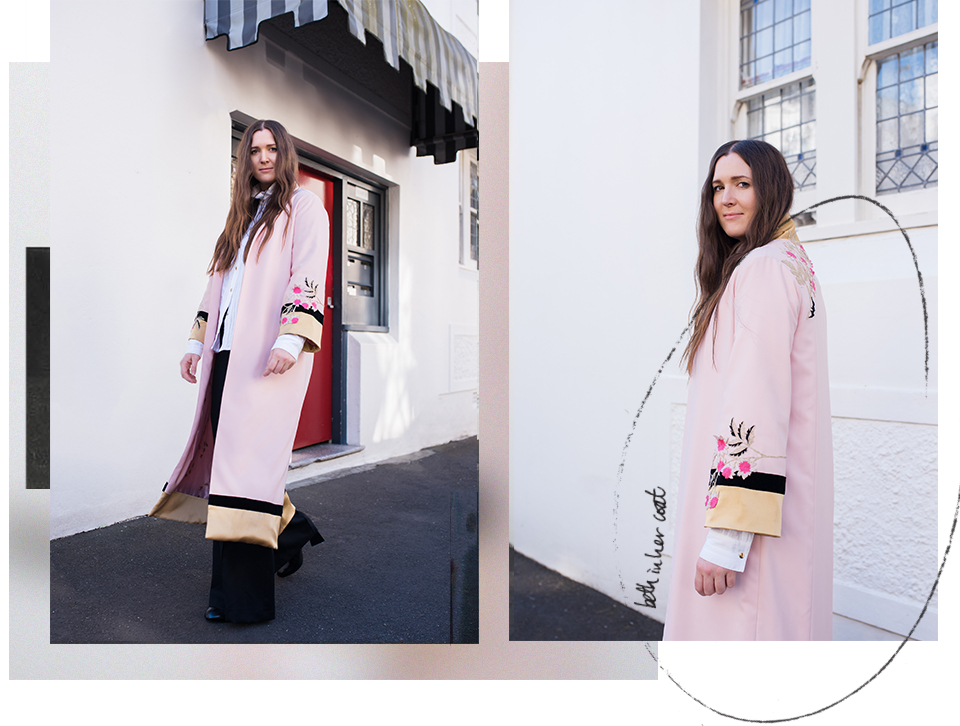 On starting out
T: 'In the beginning it was hard to find fabrics we liked - I think that's why after our first couple of seasons we decided it was time to create our own prints and [develop] our own fabrics. We found you really need to just start creating collections and find your point of difference in the market.'

B: 'We were both working second jobs for the first few years, and our HQ was our living room. Our first fashion week was prepped from home…we held all our planning meetings, castings and fittings in the living room. Now we have a studio I actually miss it! (Our neighbours probably don't).'
On their AW17 collection
B: '[It] was inspired by the pink flannel flower. We wanted to create a collection that showed its journey to bloom, which is actually a bit of a bush tale. The flower is rarely seen as it requires specific conditions to germinate: it is believed the seeds require fire and smoke from bushfire, followed by excessive rain, to grow, and the seeds can lay dormant waiting for such conditions for 100 years. Nature can be so magical.'
On working with your sister
B: 'It's pretty fab - I won't lie though, it can be hard sometimes. We spend a crazy amount of time together and most of that time is high pressure. What I do know is there's real security: you always have each others' backs. I wouldn't swap it for anything as we get to experience this together…'

T: 'We actually get along really well, which a lot of people find it hard to believe. Don't worry, we still give it to each other, but it's nice being able to be honest: it means we don't waste too much time. Straight to the point, the way I like it.'
On their involvement in the International Woolmark Prize
T: 'Woolmark was definitely challenging. I think the hardest part for us was running our business at the same time. The competition definitely pushed us as designers and I think we are better for it - challenges are always a good thing I think.'
On creating their Australian merino-wool lace
B: 'We spent a lot of time and love developing this lace with our Swiss supplier - there was a lot of trial and error as we wanted to use a superfine yarn but it can't be too fine or it breaks in the process. But we got there in the end and presented it to the Woolmark panel during Paris Haute Couture Week in March. British Fashion Council chair and IWP judge Natalie Massenet later told Vogue.com, "They developed an entirely new way of producing wool. Thanks to macgraw, we'll be able to wear lace in winter and still be warm. To a girl, that's a dream come true."'