Get ready for a clash of the titans; a meeting of masters. The best handbags of the season are in the ring and it's time to decide which side you're on.
By Alannah Sparks
Twinkles Versus Tassels
When the rhythm starts to play, do you like to sashay and sway or do you twinkle and twirl? Dippy hippy dancing girls will love to shake their stuff in lashings of fringe (and Sara Battaglia's bags offer just that), whereas tiny dancers will opt to twinkle the night away with the light-catching jewels of Marni's clutch. Which finish will be first past the post?
Left: Sequin bag by Marni from Verso Right: Shoulder bag by Sara Battaglia from Excelsior Milano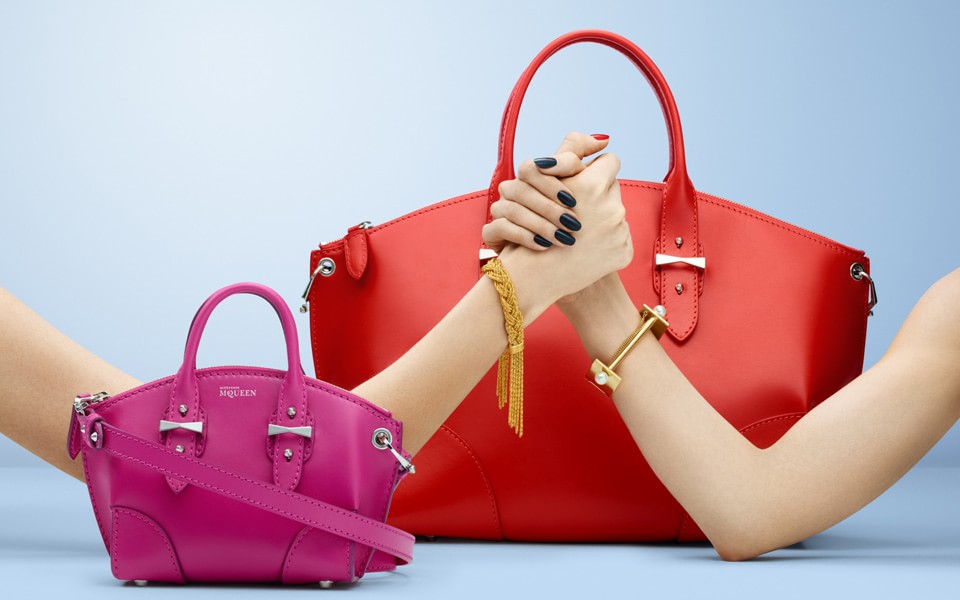 Little Versus Large
Are you the type of girl who requires the kitchen sink to come with her when she heads out the door for work in the morning? Or would a lip balm, bank card and mobile phone suffice? Perhaps you're one but wish you are the other? Perhaps you're the other but wish you could be both? Aha! Luckily, this season, designers have made everyone's favourite handbags in macro and micro versions so that it can fit right into your life – or you can fit your life into it.
Left: Mini Legend tote by Alexander McQueen from Luisa Boutique, Miki Bracelet by Aurélie Bidermann from Uzerai Right:Legend tote by Alexander McQueen from Feathers, Pearl cuff by Chloé from Changing Room