Exclusive

Introducing our exclusive charity capsule by Maison Margiela, Marni and more
Words by Jessica Aureli
For the first time ever, the creative directors of Maison Margiela, Marni, Paula Cademartori, Just Cavalli, Diesel and DSquared2 have united in support of the Only The Brave Foundation, a non-profit organisation with the mission of rebalancing social inequality and contributing to the development of less advantaged areas and people across the world.
Each one of these fashion favourites has created a piece for the charity's capsule collection A Special Bag – available exclusively at Farfetch. Made using only the textile waste from their respective brand, manufacturing was then undertaken by D-Hub, an Italian organisation that supports disadvantaged women through traineeships that help them to acquire new skills.

This collection comes at a time when accountability and a commitment to giving back are at the forefront of fashion's mindset, with Only The Brave president Renzo Rosso saying 'We all believe that social responsibility must be an integral part of doing business'. We spoke to the designers about their inspiration, working with the foundation, and the times in which they've had to be brave.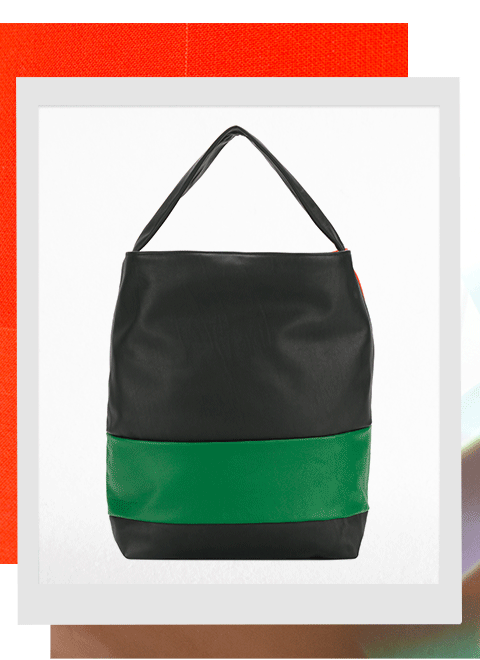 Marni's Francesco Risso
On his inspiration for this piece
'I took inspiration from one of Marni's most iconic bags, the Pod Bag. It's an essential design full of flavour, [the] perfect expression of Marni's love for geometry and functionality.'

On supporting the Only The Brave Foundation
'The privileges we have doing such a beautiful job compel us to give back. The many projects of the Only The Brave Foundation allow us to give our help not simply donating money but doing what we do at our best, occupying people and creating real chances of change in the life of disadvantaged people. This is something inspiring and that our company will always pursue.'

On being brave
'Definitely taking over the creative direction at Marni – this amazing opportunity was an incredible honor and at the same time the most difficult challenge. Undertaking it makes me prouder and prouder every day.'

Paula Cademartori
On her inspiration for this piece
'The inspiration comes from a very important symbol for me, namely the fruit of pomegranate. An iconography that represents productivity, abundance, and unity among people.'

On supporting the Only The Brave Foundation
'It is a project that aims to support every woman to become a strong and independent voice in [her] community, celebrating their strength and their inventiveness. Women are always the starting point of my collection; I look at them to create unique and collectible accessories. That is why I feel very involved in this initiative – I believe that every woman should have the opportunity to value and to satisfy herself.'

On being brave
'When [I was] just 21 years old I travelled to Milan alone, leaving my native country and my family. It was definitely a difficult but decisive step for my future.'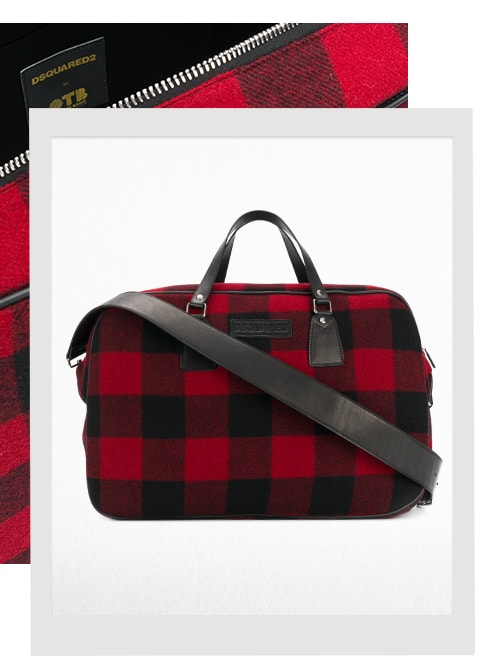 DSquared2's Dean and Dan Caten
On their inspiration for this piece
'The bag embodies our DNA [and] our style codes: the wool check fabric and leather details represent our signature and Canadian traditions.'

On supporting the Only The Brave Foundation
'We are so honored to be part of [this project]. Supporting women in need and recycling textile waste are sensitive issues that we care about – we hope it will increase awareness and social responsibility.'

On being brave
'We felt brave when we followed our passion together even when no one believed in us.'

Diesel's Nicola Formichetti
On his inspiration for this piece
'Restyling the Diesel history, all condensed in one amazing bag.'

On supporting the Only The Brave Foundation
'We love collaborating with the foundation because it is part of our DNA to stand for something and to work for a good cause.'

On being brave
'I believe there is bravery in all of us, every time we step out of our comfort zone and try something new we are being brave.'

Just Cavalli
On the inspiration for this piece
'The inspiration for the bag was taken from a vintage piece found in Notting Hill London. We wanted to create a versatile shape that can work from day to evening.'

On supporting the Only The Brave Foundation
'The foundation is really focused on women and young people, and our brand was created for young people, especially young women, so it was a kind of natural process to be helping the women who took care of the production of these bags, and give them the chance to be provided with safe employment.'

On being brave
'We feel brave whenever we try to study and refine tomorrow's style today, with the constant use of innovative materials and experimental graphics, in an eclectic and highly imaginative style: the traditional 'heritage' of the Cavalli fashion house.'

Maison Margiela's John Galliano
On his inspiration for this piece
'The concept of 'appropriating the inappropriate' is reworked with the iconic trench outerwear fabric and an oversized leather button featuring the 4 white stitches. A simple tote becomes a glamorous clutch using the symbolic elegant piped buttonhole to transform the bag's shape.'

On supporting the Only The Brave Foundation
'Creating beautiful products with a strong social commitment was the driving force behind this bag and supporting the foundation. The bags have been manufactured by an association that seeks to empower and employ disadvantaged women in Verona, Italy, [and] using scrap textile material, a key component of the bag's design, supports the foundation's aim to promote sustainable development.