Exclusive

Meet Proenza Schouler's street-wise little sister. Be warned. You'll buy everything
Words by Jessica Aureli
For Proenza Schouler's Jack McCollough and Lazaro Hernandez, 2017 has been all about new directions. They've shifted their show from New York to Paris, reduced the number of collections they produce from 4 to 2 and now they're launching PSWL, an extension of their main line.
PSWL (aka Proenza Schouler White Label) focuses on elevated wardrobe essentials - T-shirts, denim, sweatshirts and sporty outerwear. It takes inspiration from ideas the duo have explored in the past - think Harmony Korine's Kids and the graphic artwork of Guy de Cointet.

This is what McCollough and Hernandez had to say about creating balanced collections, fashion's casual mood and the clothes that feel relevant for today.
'It has always been a goal of ours to fully develop a well-rounded and balanced collection that mixes the high-end with the everyday'
'We are excited to have an entire range of easy, more casual things to offer alongside [our] more crafted and fashion-focused pieces - [addressing] both ends of the spectrum in a way that feels relevant to the way people dress today'
'The runway collection definitely has its roots in a more personal point of view, whereas PSWL takes its cue from the world at large'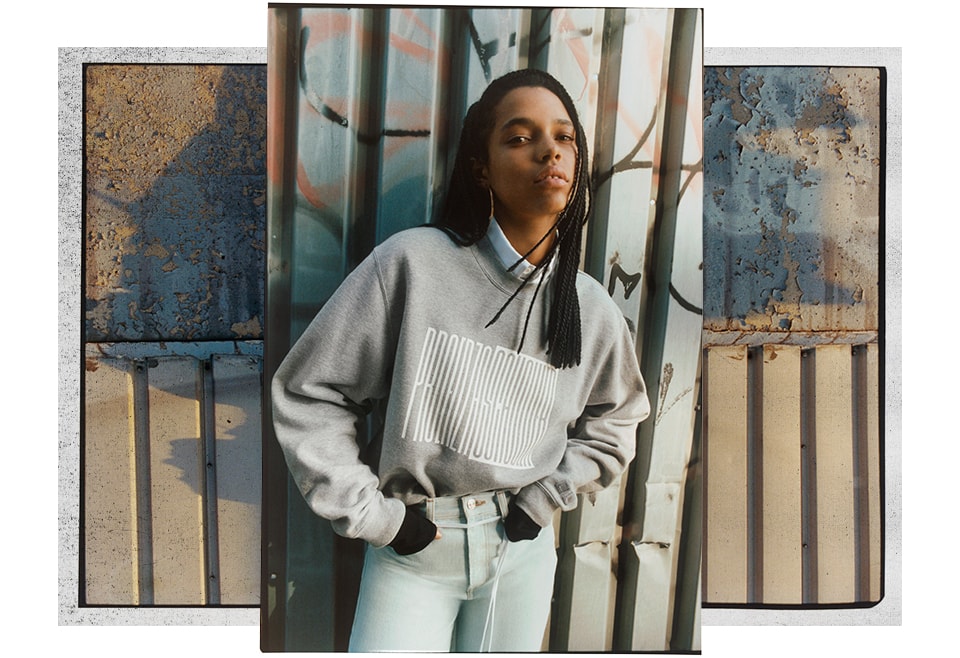 'A more casual lifestyle has always been true to who we are as individuals, and true of many women in our lives'