Sorry, this piece is currently out of stock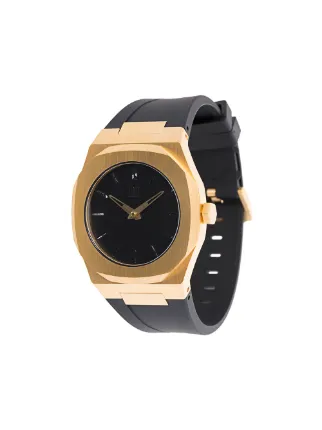 Sold Out
Skeleton Mechanical 40mm
---
More about the piece you liked
Is punctuality something you need to work on? When you invest in the right tools like this Skeleton Mechanical 40mm watch from D1 Milano, then you can rest easy knowing that you will never be late again. Unless you sleep past your alarm.
Highlights
gold-tone/black
stainless steel
round face
mechanical movement
rubber strap
pin-buckle fastening
skeleton case back
This item comes with a standard two-year warranty from the brand.
Product IDs
FARFETCH ID: 12339559