Eighties Fever
How to wear this season's favourite decade
Words by Hollie Moat

The decade of excess, of unabashed glamour, of girls just wanna have fun and 'greed is good' is back in its favourite place - the spotlight. A visual feast yes, but also an era capable of making even the most seasoned dresser nervous. Don't be – here's how to pull off the eighties, 2016 style…
1. Go big or go home
This season fashion titans are supersizing their eveningwear, so if you don't want to fade into the background head to Saint Laurent, where Hedi Slimane's collection is a love letter to eighties pomp. Moschino and Christian Siriano are also turning up the volume, and remember - the louder the better!

DIP A TOE IN THE TREND:
Swap your bare legs (or opaques) for sheer black tights. An eighties staple and so Princess Di.
2. Embrace Lorenzo Serafini's philosophy
Several seasons in and Philosophy di Lorenzo Serafini has become a go-to for coolly elegant takes on the trends of the moment. No surprise then that this Italian has created one of the most modern and wearable eighties-inspired collections around. Think Siouxsie Sioux with a chic makeunder.

DIP A TOE IN THE TREND:
Serafini's black and red striped sweater ticks all the must-have boxes – ruffles, one shoulder, mohair. And you can wear it with jeans.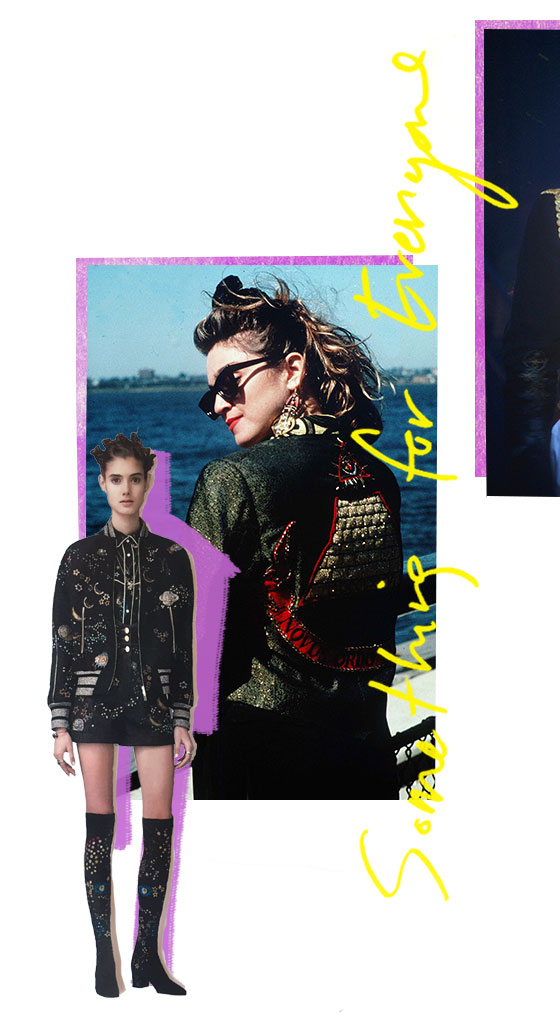 3. Pick your perfect icon
The eighties truly has an icon for everyone, but will you channel glamorous Joan Collins in full Dynasty decadence (à la Roland Mouret), Madonna at her playful, rebellious peak (seen at Valentino), or the dramatic - weirdly timeless - Adam Ant (check out Balmain and Givenchy for proof).

DIP A TOE IN THE TREND:
Some icons require more commitment than others – Adam Ant needs only a nautical jacket (avoid his make-up at all costs), but Joan Collins-fabulousness is a lifestyle, darling.
4. Do denim, eighties style
Let's be honest, eighties denim has a bad rep – but that's because acid wash turned up and spoiled the party. In fact, the decade's jazzy approach to jeans is the perfect way of adding some flair and personality to your weekend wardrobe. Try Off-White and Moschino for an AW16 take on retro classics.

DIP A TOE IN THE TREND:
If the idea of bleached denim brings you out in a cold sweat, opt for a light stonewash as a softer, more subtle alternative.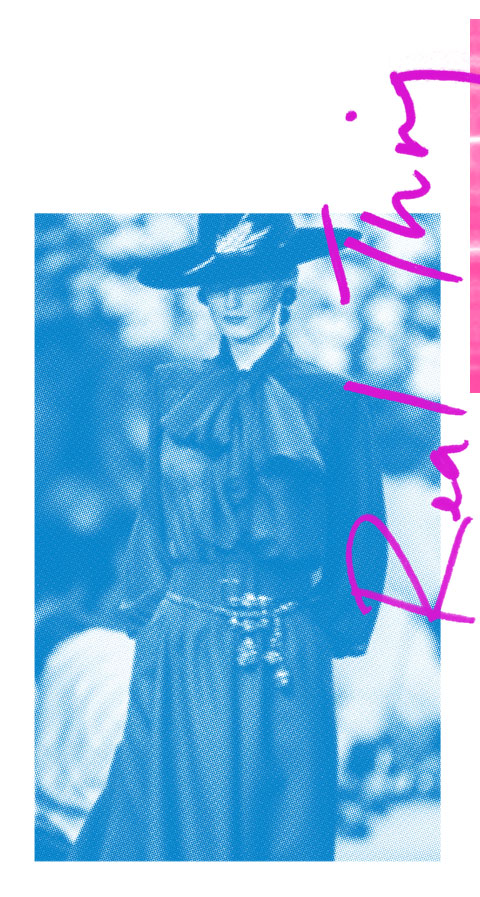 5. Be a vintage queen
Sometimes there's nothing like the real thing – and fashion purists can indulge themselves with Yves Saint Laurent's bold, maximalist phase. There's eighties fun to be had in colour-blocked dresses and pussy-bow blouses that are more Michelle Pfeiffer than Maggie Thatcher.

DIP A TOE IN THE TREND:
Eighties accessories – bright, chunky jewellery, legwarmers, elaborate hair decorations, are easy to recognise and easy to wear.