Fashion History Lesson: Grace Kelly
Grace Kelly
It won't come out until 2014, but the internet is already flooded with pictures of Nicole Kidman dressed up as Grace Kelly in the upcoming biopic Grace Of Monaco. True, Kidman still has a fairly high Hollywood profile, but it's more likely that all the media attention on the film is more down to its subject – the movie star and style icon turned princess who met an untimely ending.
Nicole Kidman as Grace Kelly in Grace Of Monaco
Though Grace died in a car crash in 1982, film and fashion's love affair with her endures still – her picture constantly popping up in the likes of Vogue and Vanity Fair, her style recreated for countless fashion shoots.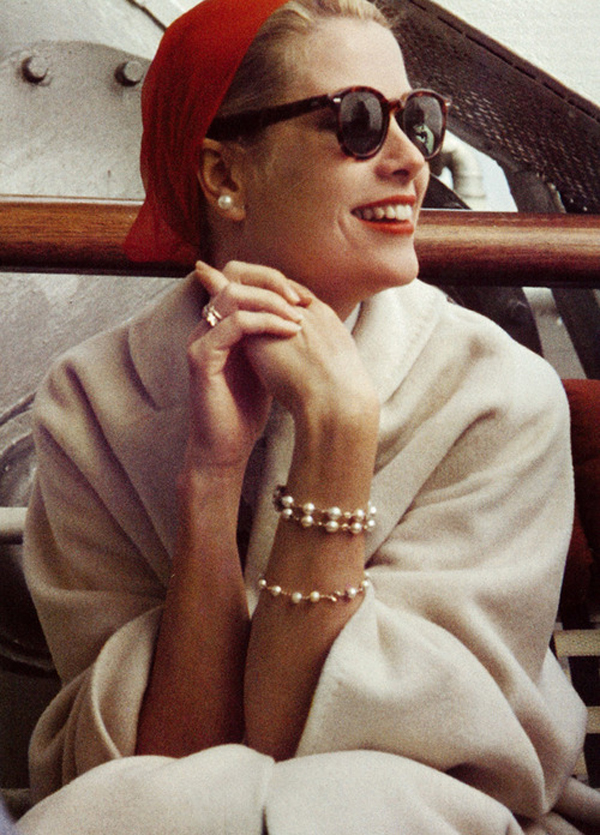 Grace Kelly
Grace's style was renowned for its simplicity – and her classic and elegant approach to dressing has ensured it looks timeless, so it's remained relevant some fifty years after her heyday. Immacuately cut capri pants, crisp cotton shirts, tortoiseshell sunglasses, dresses with modest scoop necks and nipped-in waists, plus a whole manner of candy coloured princess-line coats in cashmere and silk provided the basis for a wardrobe that always looked pulled together and sophisticated – but never showy. Even before becoming royalty Grace was as neat as a pin and never attired in anything that could be considered bad taste.
Jil Sander Autumn/Winter 12
This season alone several of the most influential designers sent Kelly-esque pieces down the runway, with Raf Simons' last ever Jil Sander collection heavy on pale colours, chic knits, and sweeping, graceful coats, models at Yves Saint Laurent resplendent in ankle grazing trousers and the girls at Chloé all midi-skirts and carefully buttoned collars.
Chloé Autumn/Winter 12 and Yves Saint Laurent Autumn/Winter 12
Even before her marriage, Grace had achieved near icon status, her acting career may have been surprisingly short (just six years between the age of 20 and her wedding at the age of 26 after which she retired to concentrate on her new state duties), but it was wildly successful.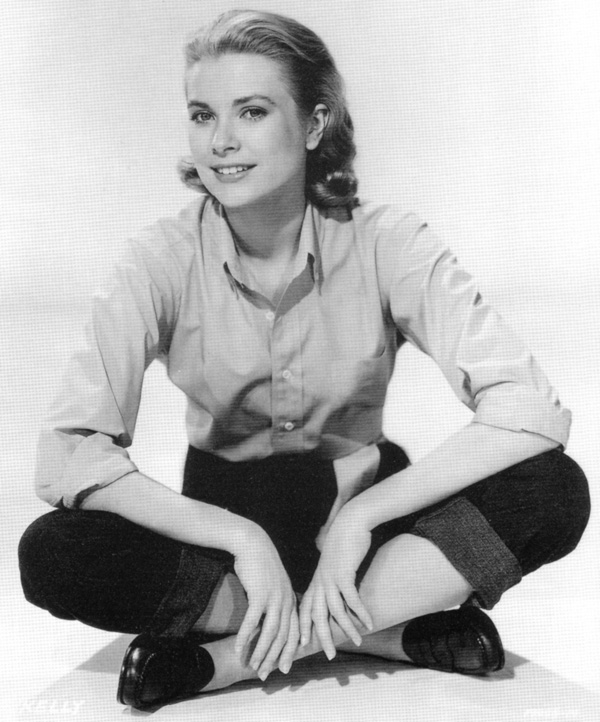 Grace Kelly
Philadelphia-born (almost exactly eighty seven years ago on 12th November 1929), well-educated and from a wealthy family (just like her character in High Society, the Bing Crosby, Frank Sinatra co-starring musical which was her last role), Grace got her Hollywood break-through in High Noon, and went on to win an Oscar for her de-glamourised role in The Country Girl, setting a precedent for beautiful actresses uglying up for roles and winning big awards as a result.
Some of her biggest hits (both celluloid and sartorial) came via Alfred Hitchcock, as she starred in three of his films - Dial M For Murder, To Catch A Thief and most famously, Rear Window. Hitchcock loved her and was devastated when stopped acting – as the definitive Hitchcock blonde it's been said that all his leading ladies were modelled after her. Her cool blonde waves, dramatic lipstick and sultry skirt suits too have become a definitive fashion look in their own right too.
Grace Kelly and James Stewart in Rear Window
Grace was involved for a time with the French-American designer Oleg Cassini, Jackie Kennedy's favourite couturier, but met Prince Ranier III of Monaco at Cannes in 1955 and married him the next year in what was dubbed 'the wedding of the century'. Public interest rivalled that of the 2011 nuptials of Prince William and Kate Middleton, and the latter's dress was based on Hollywood costumier Helen Rose's epic lace design for Grace.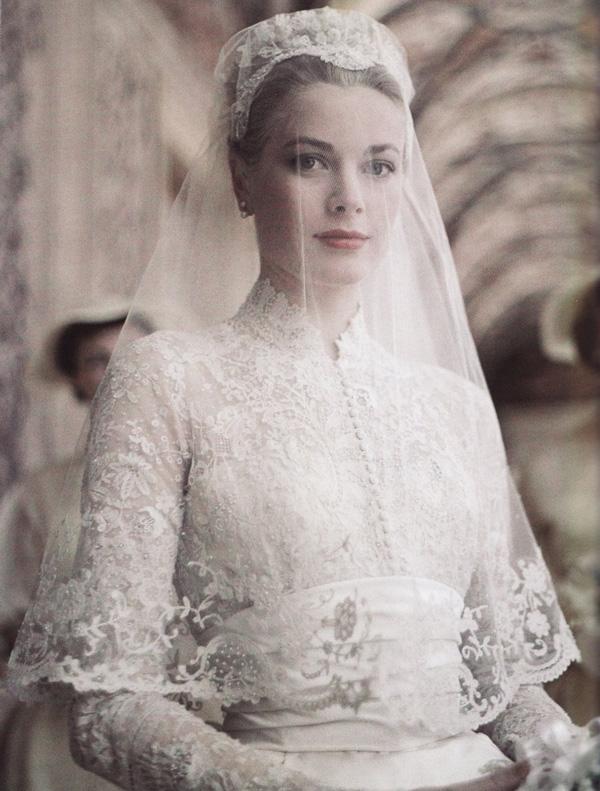 Grace Kelly in her wedding gown
And final proof that Princess Grace of Monaco remains one of fashion's most significant style icons? She's got a much desired Hermés bag named after her. During her pregnancy she was frequently photographed shielding her bump from the paparazzi with one of their angular tote bags – the French house were so thrilled they re-named it in her honour. Since then, naming bags after stars has become de rigeur, but Grace is still the most famous of the accessory muses, something which is unlikely to ever change.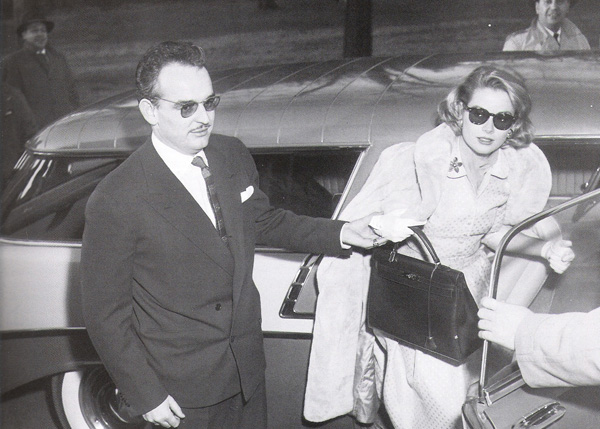 Princess Grace of Monaco holding a Hermés 'Kelly' bag and Prince Ranier III of Monaco
by Hollie Moat