According to Mark Twain, 'Clothes maketh the man. Naked people have little or no influence on society.' By that logic, we propose that accessories maketh the woman. So make your mark on society this season with a carefully chosen handbag - our buyers have selected only the very best from the bag world to help you on your way to true influence. The rest is up to you.


the FASHION EDITOR'S CHOICE: Paula Cademartori
Paula Cademartori handbags are the fashion equivalent of a beaming smile: you just can't fail to be uplifted by them. The Brazilian-born, Milan-based designer's intricately constructed bags have brightened the arms of many a style insider, everyone from Miroslava Duma to Anna Dello Russo.
Buyer's Note:
'Paula's bags are the stuff of fashion fantasy. Her strong sense of practicality and construction, combined with her overflowing imagination and rich colour sensitivity make each bag a small treasure.' – Donatella Soro, Buyer, Donne Concept Store, Sardinia
Paula Cademartori "Faye" tote from Bagheera
Helmut Lang Single Button Blazer from Start
the CRAFTSMANSHIP MASTERPIECE: Delvaux
No less than 64 pieces of leather make up the classic Delvaux tote, originally created by Paule Goethals in 1958 for the Brussels World Fair. Delvaux is the oldest luxury leather goods company in the world and it shows - subtlety and luxury are the calling cards of the Belgian house.

Buyer's Note: 'Delvaux's appeal begins with its unique craftsmanship. The only label that pays the same attention to the inside of a bag as to the outside, it's all about intimate luxury. You carry a Delvaux all your life and pass it on to your children.' - Pascaline Smets, Buyer, Smets Belgium


the BLOGGER'S DELIGHT: Sophia Webster
In a highly unusual turn of events, fashion has recently developed a sense of humour. At the forefront of this new guard of jokers is British designer Sophia Webster, whose tongue-in-cheek designs have captured the imagination of stylish women everywhere..

Buyer's Note: 'I love Sophia Webster because she has a strong and unique attitude to fashion. As well as creating covetable shoes, she has fun with design - these bags are a brilliant idea with a competitive retail price making them pretty much irresistible.' – Nicolo Jori, Buyer at Bagheera, Rome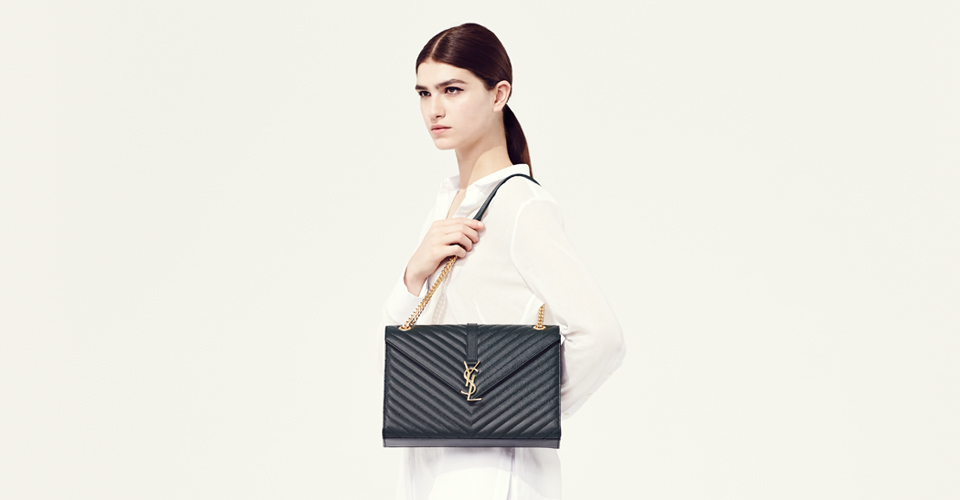 the VINTAGE COLLECTABLE: Saint Laurent
Hedi Slimane has mastered the art of making the old brand new and beautiful again. Enter his Monogramme collection, focusing on the iconic YSL logo designed by Adolphe Mouron Cassandre in 1961.

Buyer's Note: 'Saint Laurent took inspiration from the Seventies this season, and I was drawn to this rich green colour, which has a vintage appeal but is far from retro. The 'grain de poudre' leather, from which the bag is made, is particularly beautiful.' Claudia Amati, buyer at LEAM, Rome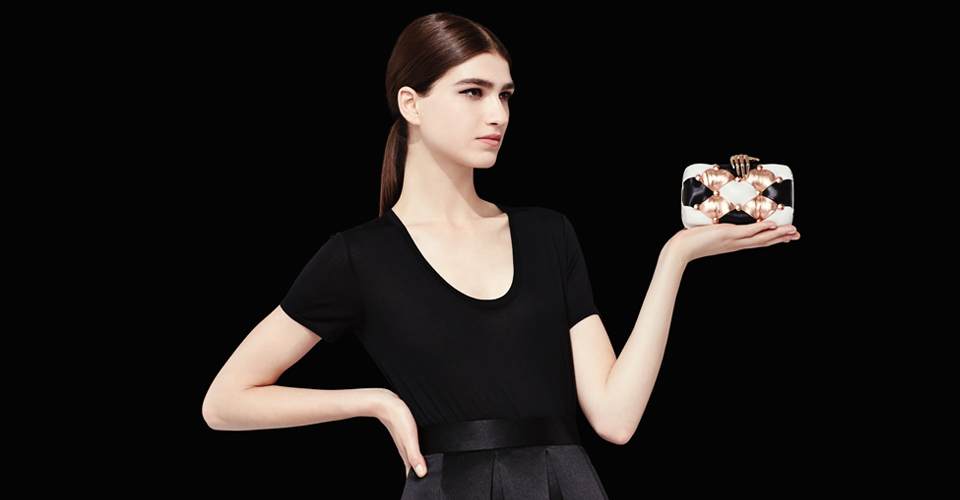 the NEW NAME TO KNOW: Benedetta Bruzziches
Anyone who inscribes the words 'If you can dream it you can become it' on the inside of their bags is likely to be a bit of a fantasist, and Italian designer Benedetta Bruzziches is exactly that. She prefers to think of her surreal handbags as more than simple containers for everyday objects, and indeed, they're far too exquisite to ever taint with something as ugly as your iPhone.

Buyer's Note: 'Benedetta's bags are extraordinary creations - nobody else makes anything like them. Last week I went to a wedding and could barely move anywhere because people kept stopping me to ask about my purse'. Vera Werber, buyer, Dell'Oglio Palermo.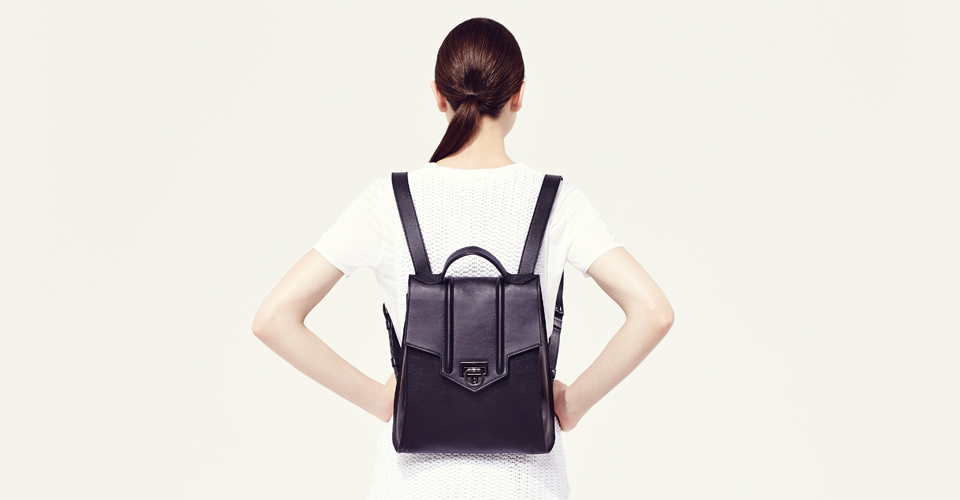 the COOL-GIRL'S MUST-HAVE: Reece Hudson
What's not to love about a backpack called Siren? Sleek, clean, perfectly sized and deliciously nonchalant, it's the kind of bag that lures women into dangerous territory with its great beauty. And being one herself, New York designer Reece Hudson knows a thing or two about what the cool girls want.

Buyer's Note: 'September will forever have"Back to School" feel The Reece Hudson backpack is a modern cool-girl, hands-free option for biking around downtown NYC or paired with your carry-on from LAX to Charles-de Gaulle.' - Beth Buccini and Sarah Easley, Buyers, Kirna Zabete


the UPDATED CLASSIC: Fendi
This season, the iconic Fendi baguette has had a technicolour update, spangled with sequins and geometric stripes set to guarantee its status as catnip for a whole new generation of style mavens.

Buyer's Note: 'When choosing a new handbag, always keep in mind two basic principles - quality and creativity, Fendi bags embody both. We love how the use of new materials and colours to make this baguette both playful and classy – what we've come to term 'monster-glamour'. - Giovanni Carpinteri, Buyer at Stefania Mode, Sicily


Photography by Neil Bedford, Styling by Nobuko Tannawa, Hair by Alexander Soltermann, Make up by Emma Williams