wears ss18
That bob! Those cheekbones! What eyes! Charlee Fraser is perfection incarnate, but deep down she's your regular Pirates of the Caribbean-loving girl. Here, the Australian model embodies this season's elegant side…
Video: clothing and accessories by A.W.A.K.E., Balenciaga, Christopher Kane, Damir Doma, Haider Ackermann, Miu Miu, Oscar de la Renta, Prabal Gurung, Rebecca de Ravenel and Shaun Leane.
RUNWAY REALNESS
'I was scouted by local photographer Rob Eyre in my hometown [Newcastle, 2 hours north of Sydney] – he was hosting a model prep day with Tegan Martin.'
CURRENT OBSESSIONS
'If I could time travel, I'd be a wealthy young woman in the 1800s wearing a beautifully handcrafted corset dress, much like what Elizabeth Swann wears in the first Pirates of the Caribbean movie.'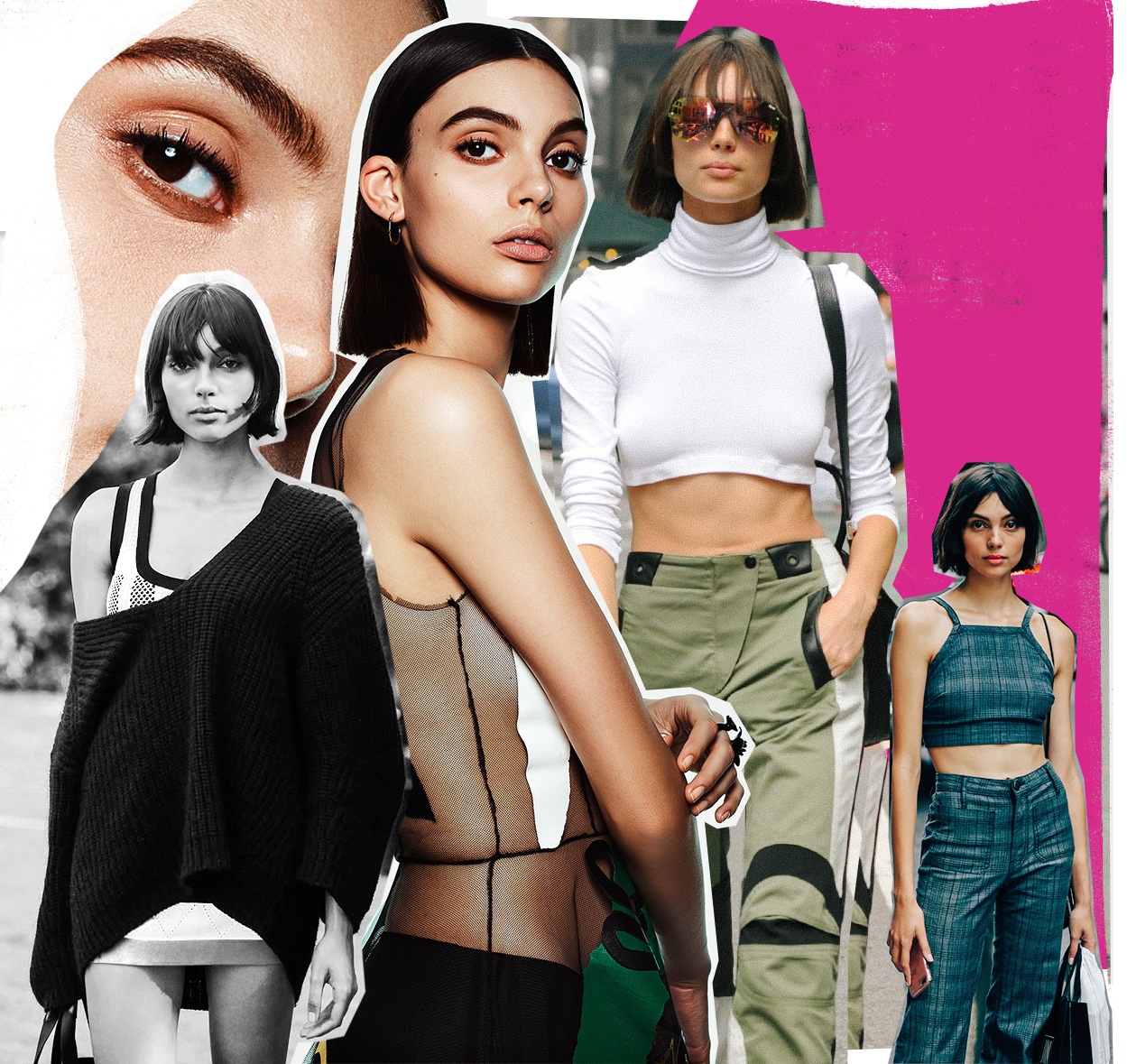 Above, from left: Charlee's street style (images by Jonathan Daniel Pryce, Alamy and Models Jam); Charlee wears dress by Oscar de la Renta and earrings by Astley Clarke.
FASHION FLASHBACK
'The earliest fashion memory I have is from my very first primary-school disco. I was about 5 or 6, and I wore a hot-pink 'Barbie' dress with white frilly socks and black shiny ballet flats.'
Above: Charlee wears top and earrings, both by Balenciaga.
SHE WEARS IT WELL
'If I could wear one outfit for the rest of my life it would be either high-waisted jeans or an oversized sweater.'
Above, from left: Charlee wears dress by A.W.A.K.E. and earrings by Shaun Leane; sweater and earrings, both by Prabal Gurung; coat by Christopher Kane, roll-neck sweater by Damir Doma and earrings by Rebecca de Ravenel.
SHOP THE NEW SEASON