Fashion is anchored on the allure of the new and yet, each season, the odds of stripes turning up on the catwalk are so short that they're not worth betting on. Look, we're not complaining about their perennial presence, to be able to pull on that old faithful and know you'll still look up-to-date is a joy everyone should have. But which stripe to choose? Which suits your style? Allow us to provide some timely assistance…
By Hollie Moat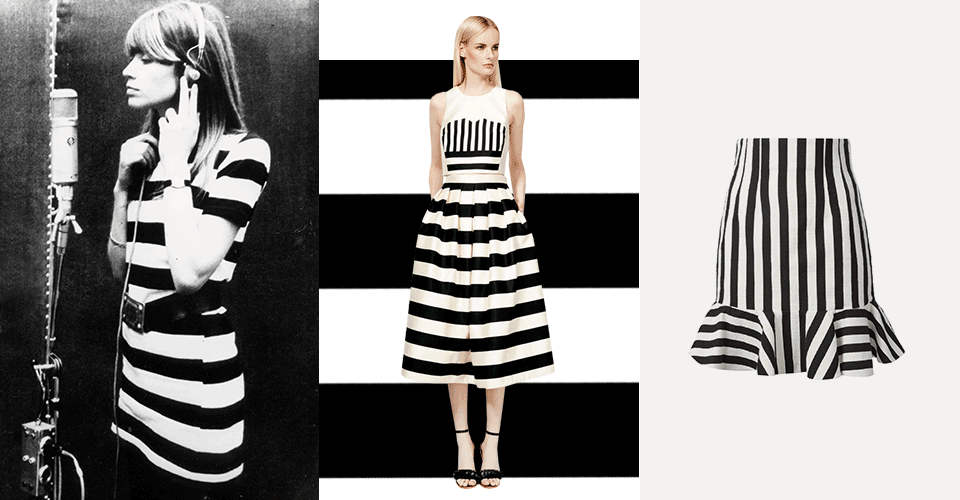 Françoise Hardy
Since Elvis Presley donned black and white for Jailhouse Rock, monochrome stripes have been associated with a rebel spirit. And no-one wears them better than Nicolas Ghesquière muse and Sixties pop star Francoise Hardy – queen of the leather jacket.

SS15 Style: Dolce & Gabbana's set of boxy coats and ruffled skirts give the no-nonsense style a girlish kick, whilst MSGM and Isabel Marant Étoile retain the tomboyish ease of the block stripes.

Wear If: You want to achieve the off-duty glamour of a timeless French style icon.

Wear With: Black flicked eyeliner and boots.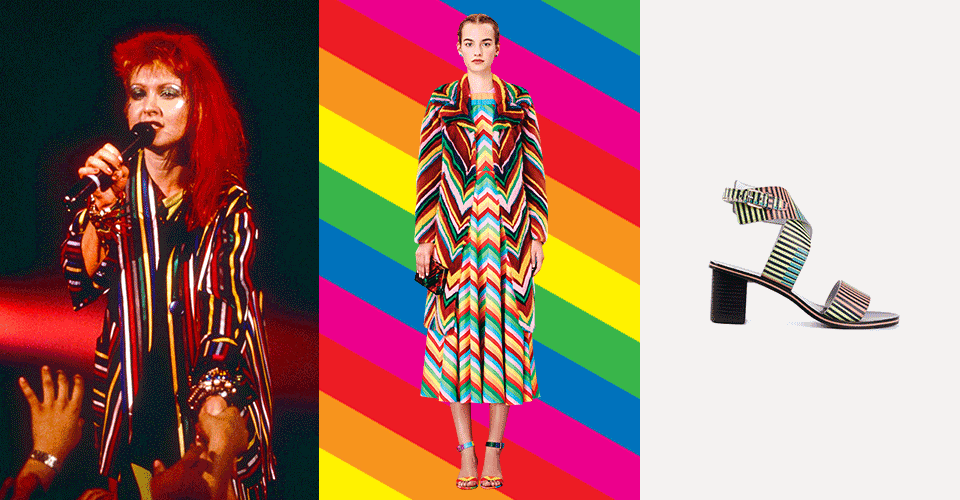 Cyndi Lauper
She sang about girls wanting to have fun and then about her true colours shining through. She fronted a delicious, jewel toned MAC make-up campaign. Cyndi Lauper really has this rainbow stripe business on lock down, exuding sass and wit with her bright ensembles.

SS15 Style: Valentino's multi-coloured classics are Rainbow Brite meets The Good Wife's Alicia Florrick, and the Lauper faithful will swoon for Ashish's bright, striped sequins.

Wear If: You're a fashion maverick who wants to get noticed this summer.

Wear With: Ladylike accessories and a ton of confidence.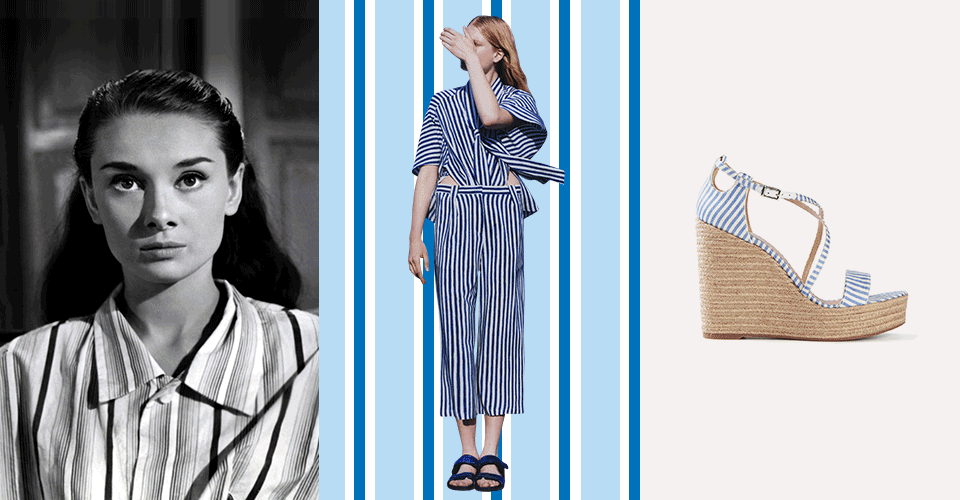 Audrey Hepburn
In 2015 it's no big deal to wear exquisite, pyjama-esque pieces out in public, but what is shocking is that after Audrey Hepburn modelled a striped, oversized two piece set with such effortless chicness in 1953's Roman Holiday, it's taken the look this long to catch on.

SS15 Style: Hepburn's compatriot, the young Belgian designer Christian Wijnants's wide, striped trousers are both laidback and powerful, but fans of tailoring will love the way Aquilano. Rimondi's easy stripes liven up smart pieces.

Wear If: You like to make a fashion statement without compromising on comfort.

Wear With: Heels and a good blow dry.
Embed Who's Your Stripe Icon on Your Site: Copy and Paste the Code Below