Unlikely Style Icon: Kevin from Home Alone
'No clothes on anybody. Sickening,' remarks Kevin McCallister, the eight-year-old hero of Home Alone, when he comes across a copy of his older brother's Playboy. And well he might, for his on-screen wardrobe has turned him into an enduring yet unlikely sartorial pin-up.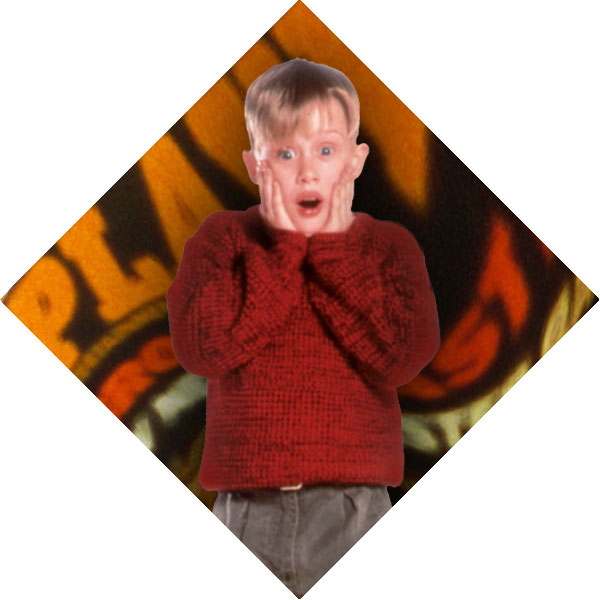 Everybody knows Kevin's story. Home Alone has been a cultural staple since its release in 1990. The film sees Kevin (played by Macaulay Culkin) accidentally left behind when his family leave town for the holidays. He soon finds himself defending their home against burglars using a selection of slapstick traps.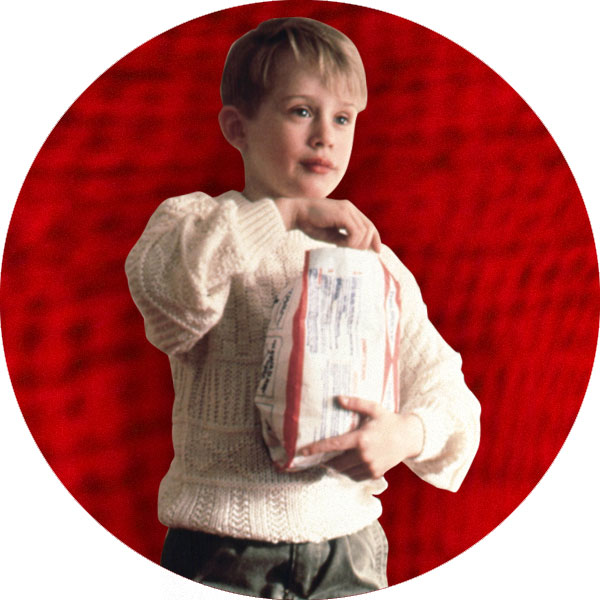 He does so while giving an unwitting masterclass in subtly festive dressing with downtown-cool undertones. Knitwear is the young protagonist's speciality. His statement knits are beautifully simple, but have texture worthy of a catwalk piece. The cream Aran number is reminiscent of this season's The Row, and his dark, berry-hued sweater a smart take on wearing red at this time of year.
His plaid shirts are muted, with the collar worn loose and open in the vein of the models on the Saint Laurent catwalk – Hedi Slimane's current love affair with the classic American flannel button-down is apparent in both women's and menswear. In fact, we'd hazard a guess that the French designer would deem Kevin's anorak, with its striking tartan lining, a low-key luxe masterpiece.
But it's the Kevin McCallister wool bobble hat that is the real wardrobe star. Playful headgear emblazoned with animal patterns and colourful zigzags, topped off by a glorious pom-pom: that has become his gift to fashion folklore. The hat is now a street style favourite, cropping up everywhere from Brooklyn to Berlin via Copenhagen.
But, while you use your annual viewing of Home Alone to mine for off-duty style tips, it's also worth bearing in mind Kevin's fashion don'ts: sweaters with birds on them. That's what he tells Old Man Marley, at least. Luckily for Kevin, Kenzo focused on tigers this season.
Hollie Moat