The Webster: Art Deco Dream
The Webster © Patrick Ward/CORBIS
'To respect the soul of a space is important. It gives it patina and charm because you are enhancing the space and its legacy' says Laure Heriard Dubreuil, co-founder of famed Miami boutique The Webster. In that respect, fortune has smiled upon the American store – The Webster is housed in an historical Art Deco building designed as a hotel in 1939 by famed architect Henry Hohauser. (The Terazzo on the main floor is the original). Rich colours, geometric shapes, and lavish ornamentation form the cornerstones of Art Deco, and with its dedication to the directional fused with an emphasis on beauty, it's a good fit for a boutique that likes to mix the unabashedly decadent with the avant-garde.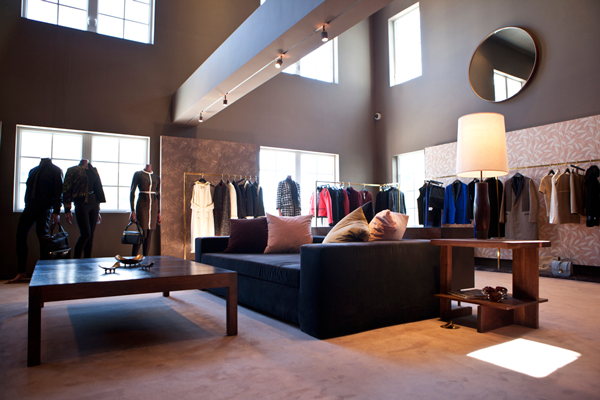 The Webster boutique interior
Like many things fashion related, Art Deco was born in Paris, circa 1925, and quickly became a hit around the world. Miami's architecture has become synonymous with it – the thirty blocks of hotels and apartments in the Art Deco style that make up the Miami Beach Architectural District helped to establish the city as an aspirational tourist destination.
© Hoberman Collection/Contributor (Getty)
'Miami Art Deco is one-of-a-kind' says Laure, 'it makes the city more unique – a metropolis by the ocean at the crossroads of South American and North American culture. The architecture goes perfectly with the weather – the pastel colors, the sunny skies and pink sunsets make the architecture very special.' And The Webster is a store that very much embodies its city – the scenery, the luxury, the sense of fun – 'The art deco façade is one of the key elements of the store' says Laure, 'I fell in love with it! It was a blessing that the City of Miami preserved it throughout the years and wanted us to preserve it as well. I'm always inspired by the very rich and unique historical heritage of the façade, lobby and building.' Art Deco embodies a modern design sentiment that embraced the technology of its era whilst striving for (and achieving) beauty. Farfetch can sure relate to that…
The Webster
Words by Hollie Moat; Photography by Thomas Lohr; styling by Nobuko Tannawa; hair by Mari Ohashi; make-up by Emma Williams; Model: Katya Konstantinova;