When Valentine's Day comes around our thoughts might turn briefly to hearts and sonnets and candlelight, yet more often than not they just can't compete with our passion for fashion's newest offerings. But in our Farfetch romantic round-up, we've discovered the pieces that not only exude romance, but that we'll be in a sartorial love affair with for years to come. To quote the great Elizabeth Barrett Browning, 'How do I love thee? Let me count the ways…'
By Hollie Moat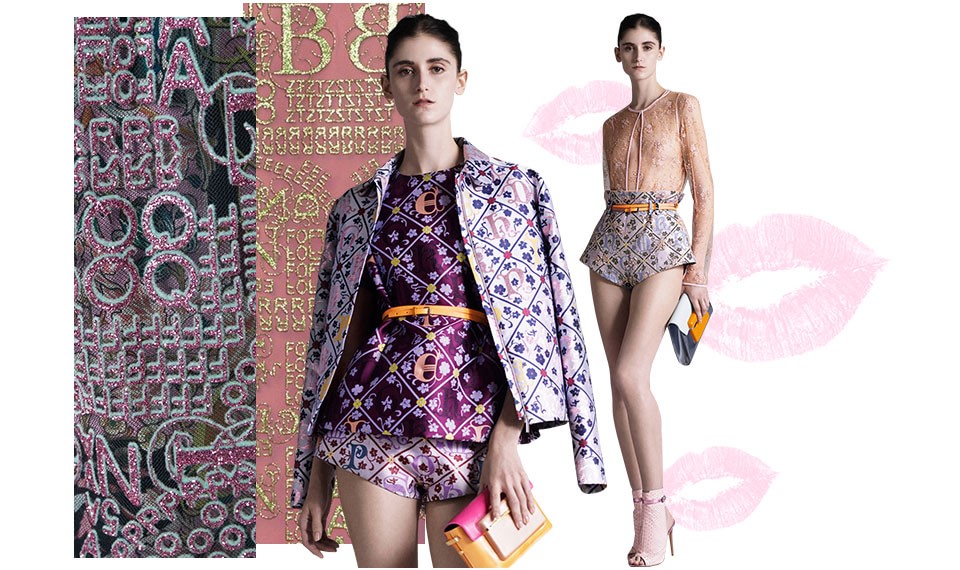 Happily Ever After: Mary Katrantzou SS15 Resort
From Cinderella to Beauty and the Beast, no one does fairy tale love quite like Disney, whose dreamy animation provided inspiration for Mary Katrantzou's SS15 Resort collection. Specifically, it's pastel hued, cherub adorned Fantasia that the Greek designer is reflecting in her princess worthy dresses and storybook motifs. Little wonder then that renowned hopeless romantic Taylor Swift has already been spotted sporting one of the looks on the red carpet.

La Vie En Rose: Floral Inspiration
Some might say roses are almost too obvious a companion for Valentine's Day, but we've never heard anyone complain about receiving them! And besides, this most romantic of flowers needn't be limited to a mere bouquet – instead try an exquisitely elegant pink piece from Rochas' rose inspired Resort collection, or enjoy the heady floral fumes of Diptyque's Rose scented candle – remember, love imbues all the senses, not just sight.