State of the Art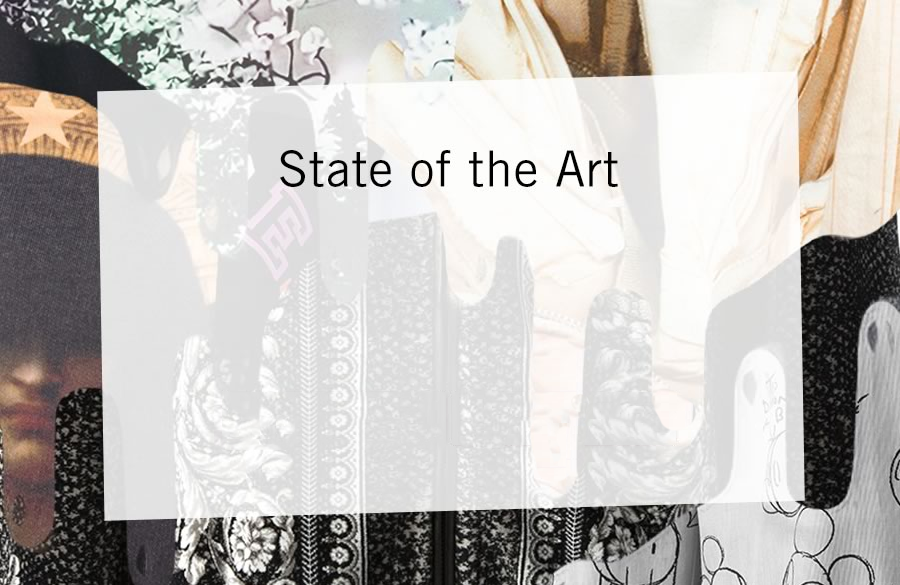 Fashion and art form a constant dialogue, and this season we're enjoying a mash-up of artistic references on the catwalk. So, for those who like an artistic edge to their wardrobe, we're taking a look at the greatest fusions of fashion and art for men and women this winter
Givenchy
Catholic severity and modern Givenchy go hand in hand, but this season Riccardo Tisci has taken religious influences one step further. Renaissance images of the Madonna are a juxtaposition of religious iconography and varsity style typography.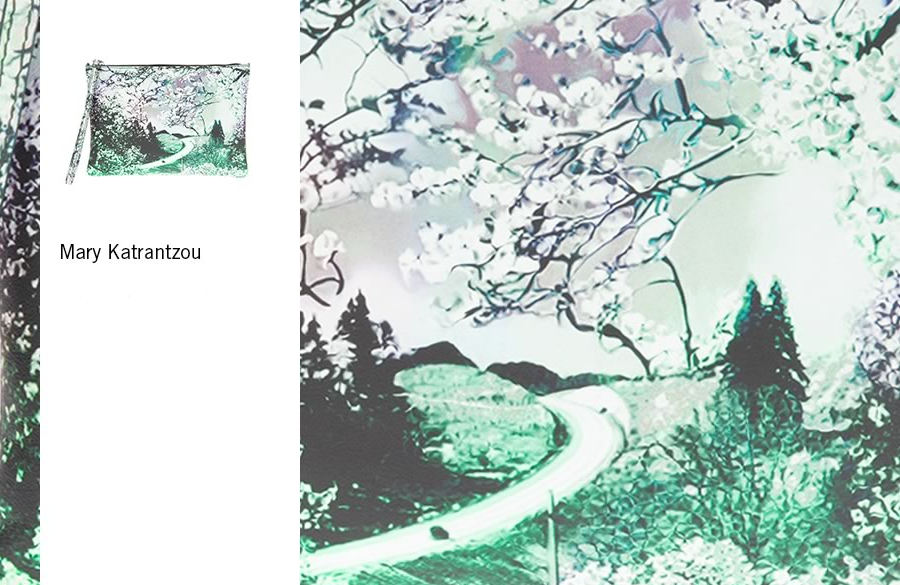 Mary Katrantzou
The eerie landscapes of Mary Katrantzou's collection were inspired by the photographic style of Edward Steichen and Alfred Stieglitz. As a photo meets fashion statement piece, the 'Dijon' clutch is perfect for setting off a monochrome look.
Comme des Garçon
Christmas TV is always packed with Disney favourites, and Comme des Garçons SHIRT is tapping into this nostalgia. This shirt comes complete with Mickey Mouse doodles and artist annotations, offering a more playful approach to festive formalities.
Reebok
The late artist Keith Haring used his bright drawings of energetic figures to campaign for social change. This season Reebok is celebrating his style and spirit, customising the classic trainer with Haring's work and an eye-catching red sole.
Acne
This season Acne collaborated with the artist Katerina Jebb to create sublime draped material prints. Jebb's designs have a shape-shifting trompe l'oeil effect, and the print is perfect for tapping into the brand's obsession with layering.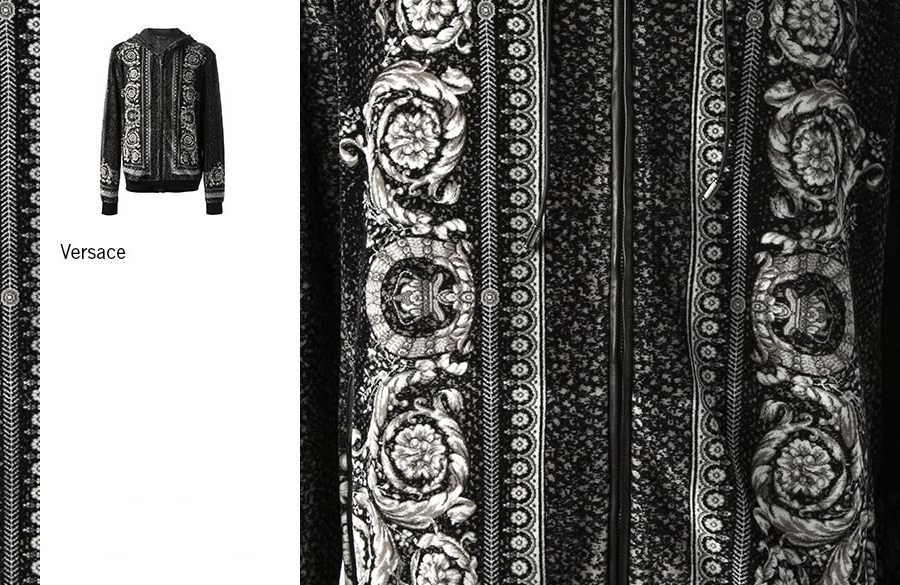 Versace
Baroque-inspired prints are integral to Versace's aesthetic, and tread a fine line between tasteful and tacky. The streetwear silhouette of this hoodie complements its fanciful style, and is a perfect winter warmer for blustery cold nights.