Men in Black
Coca says: 'The Institute Café is a mecca for creatives. We love the vast library of art books and magazines about everything from design and advertising to fashion and typography. It has a laid-back vibe that feels like you're in yourown living room.'
We'd say black is back but, the truth is, it never went away. So prepare for a moody spring because top-to-toe darkness is one of the season's most dominant yet wearable aesthetics. All you have to do is decide which of these stripped-back black looks works for you
Uptown Rocker
Dark colours will forever appeal to life's more rebellious characters, but this season's rock stars have ditched grunge for sophistication in a fashion embraced by Saint Laurent. The uniform of black remains, but now it's a polished kind of moodiness.
Sport Luxe
Black injects edge into simple, athletic pieces for a low-risk, high-fashion look. Slipping on Rick Owens' artfully simple shorts,hoodies and zipped jackets might seem like easy dressing but the result is one of the season's most sought-after minimal looks.
PI Cool
A stylish cover-up is always useful to have to hand, and this season's summer raincoat is equal parts directional and easy to wear. Simply throw on Lanvin's inky mac over dark trousers for a modern film noir aesthetic – think Humphrey Bogart for the 21st century.
Slick and Graphic
The season's most pared-down black look works for anyone: a well-cut pair of trousers with sweatshirt is among fashion's least scary combinations. Christopher Kane's simple but striking graphic takes it into charmingly geek-chic territory.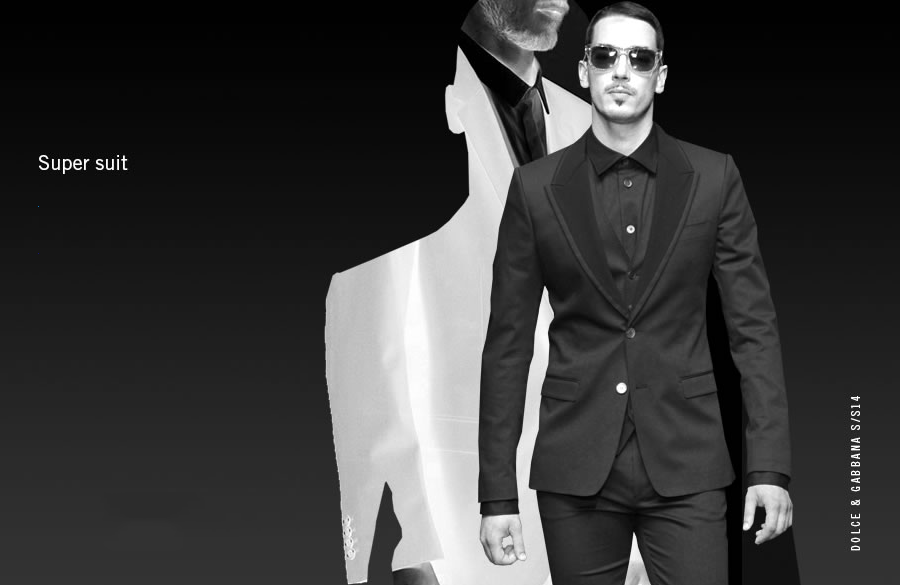 Super Suit
The silhouette of a well-cut suit is as simple as it is timeless. Styled with a black shirt and sunglasses à la Dolce & Gabbana gives the top-to-toe look a sense of authority and gravitas – it's the tailoring equivalent of a confidence boost.