Meet Billy Howle
Billy Howle has always stood out. 'When I was a kid, I would wear really loud colours: red cords, a yellow T-shirt and a blue jacket, all together. Some would say that's sacrilege…' Honestly, we're inclined to agree, but these days the actor is standing out for all the right reasons.
Words by Hollie Moat, Photography by Rory Payne, Styling by Tony Cook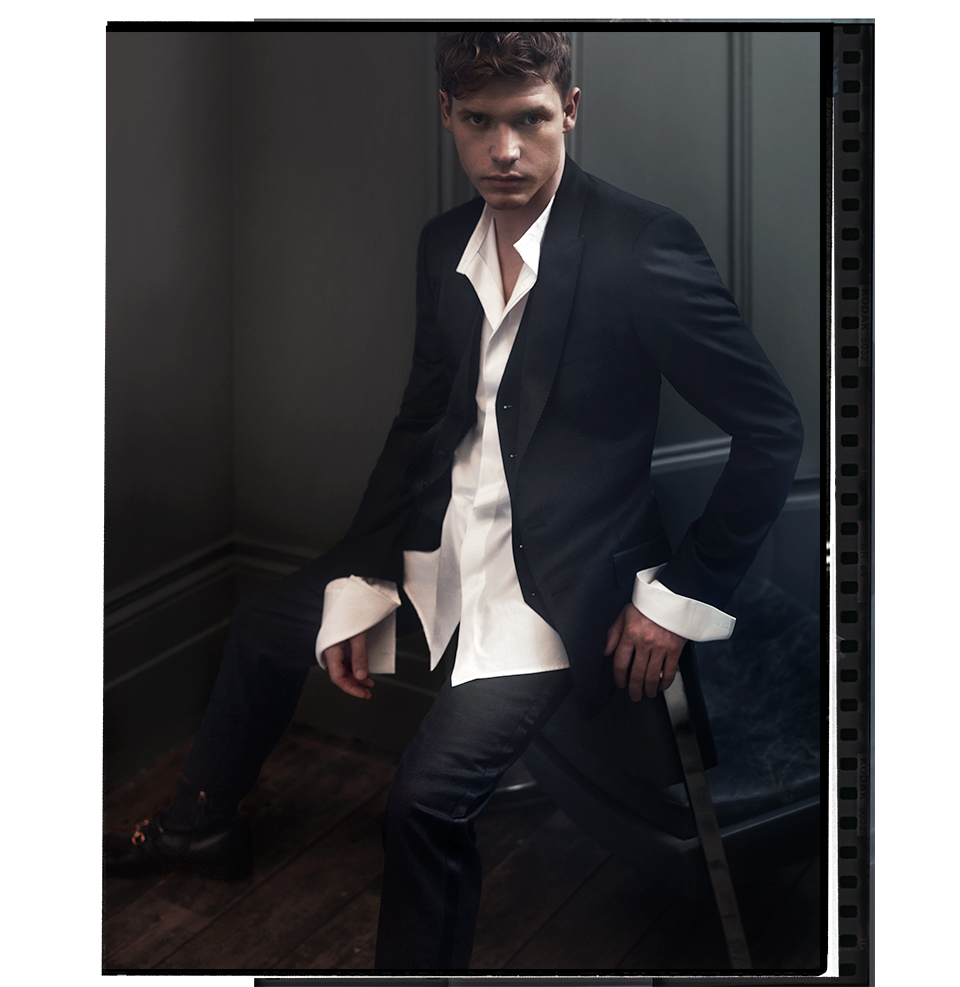 Hot off playing prime suspect in the BBC's The Witness for the Prosecution, this spring Billy stars in the big-screen version of Julian Barnes's venerated novella The Sense of an Ending, sharing the lead role with Jim Broadbent. Then come more adaptations – a literary one-two punch of Ian McEwan's On Chesil Beach and Anton Chekhov's The Seagull, both (incidentally) with Saoirse Ronan as the object of his affections. From a theatrical breakthrough in Henrik Ibsen's Ghosts through to modelling in a campaign for Prada (that most cerebral of designer labels), it's safe to say Billy is already making himself comfortable at the loftier end of the cultural spectrum. And so, with awards season reaching its climax, who better to showcase SS17's most fashion-forward formalwear?
Let's start by talking about Tony, your character in The Sense of an Ending…
Billy Howle: 'He's an interesting guy. You first meet him as an older man (Broadbent) whose life is quite unfulfilled, and the only thing that is fulfilling for him is running this Leica shop, which is a sort of a shrine to a lost love – Veronica. My part of the story is where we see Veronica and Tony fall in love and fall apart, and then Tony's reaction to the news that Veronica has run off with his one-time best friend. And Tony is very philosophical, but he suffers from something I think lots of young guys suffer from: feeling the need to prove yourself. And whether that's intellect or some other sort of prowess, there is always that alpha struggle, whether you like it or not. He suffers [from] a pride we can all relate to.'
How did you and Jim Broadbent go about sharing this role?
'We met up a few times before it started shooting. We sat down and had coffee – and sometimes, I'm not even aware of it, but you just pick up stuff from each other. One of the things I was worried about most was the physicality, because we were never on set on the same days – how do you encapsulate that [on screen] when you don't really spend time together? But when you watch it back there are certain mannerisms… things that just happened naturally.'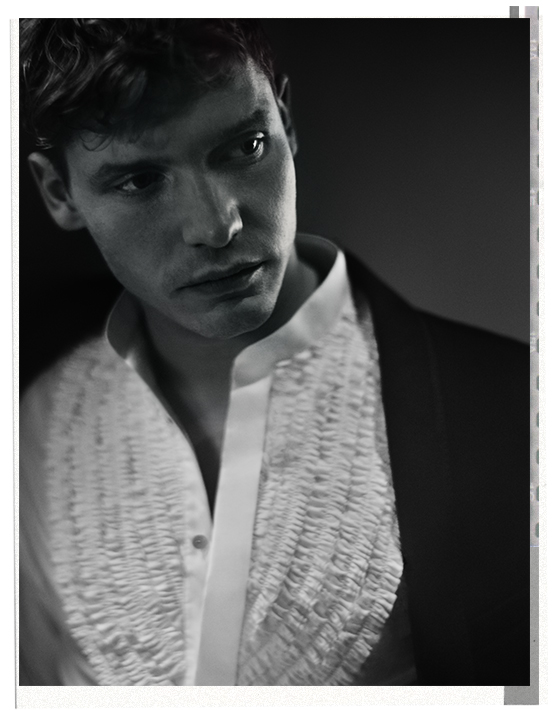 Tony isn't a person necessarily everyone will warm to – is it important for you to like the character you're playing? What happens if you don't?
'It's like training a muscle. It's sort of an objectivity muscle, and you have to keep it in peak fitness. Reading the book or the script, you have to remain objective for as long as you can. It's not really a question of like or dislike, it's about understanding them, being empathic in your approach to that character. You have to understand what drives them to do the things they do – however heinous or despicable they might be. And it can feel uncomfortable to immerse yourself in that mental space for a prolonged period of time, but it's necessary. You can dislike their behaviour – in Tony's case he writes a really spiteful letter – but you don't want to judge them, that's the important thing.'
The Sense of an Ending is based on a much celebrated, Man Booker Prize-winning novel. Did that add any extra pressure when it came to filming?
'I don't really think about those things. I was talking the other day about Hamlet, how there's this whole precious aura surrounding it. And I just think, why? This isn't me dismissing the quality of the literature, I wouldn't do that, [but] I have my own respect for it and that's a very individualistic thing, I don't allow other people's perceptions to affect what my opinions are or my ability to approach a role. If they've read the book they're entitled to feel however they want to feel about it, but I don't think being precious about something is particularly helpful. To keep those pieces of literature alive, people shouldn't immediately take the mindset of cynicism when they hear that an adaptation is being done. You know, like, "You can't touch that role." Because you'll never do it justice? You might as well give up then. What's the point? I always try my best, always give a lot of myself to it – I'm very earnest in that regard, I just wouldn't take myself too seriously, wouldn't be precious about the script or what people thought of it. Allow yourself to think about that and you're doing yourself a disservice, because really you just want to be honest in your approach to a story.'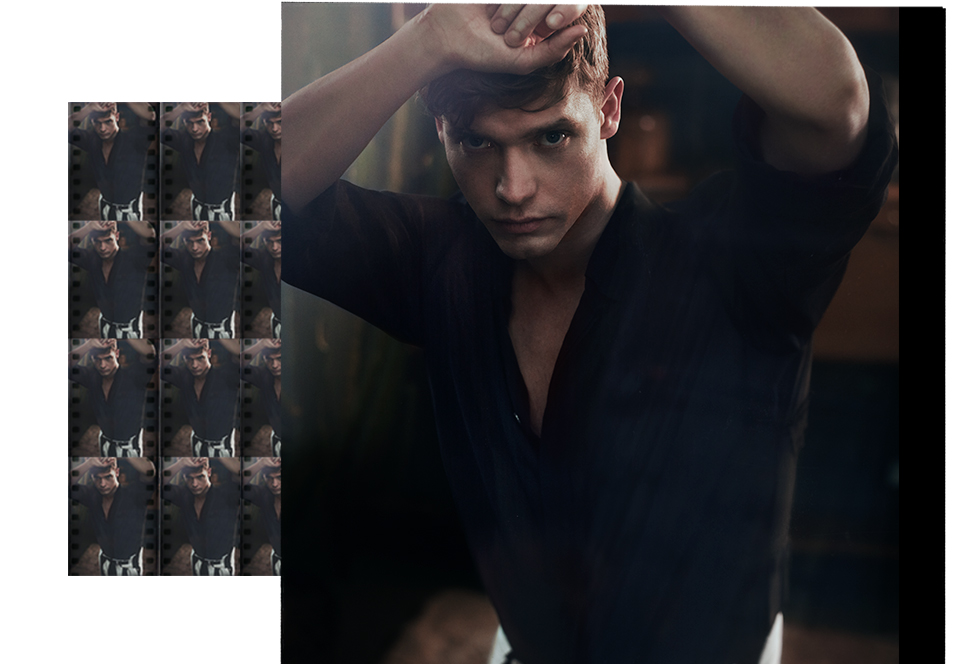 Many of your most revered performances have come in very bleak roles, even The Seagull – which Chekhov described as a comedy – ends in sadness. Does it ever get too much? Do you think you might like to do something lighter?
'The best writing has elements of comedy and tragedy – so I always attempt to venture into an antithesis. When something is tragic and you play it like a tragedy, it's really dull and boring, but if you try and find what the lighter, frothy elements are in that story, I think that's what makes a good piece of writing. The reason The Seagull works so well is there's such an absurdity to the story itself and the notion born out of this heavy oppressive jealousy, this lack of fulfilment that [my character] Konstantin feels throughout it, and, particularly in the adaptation we did, to lead him to eventually kill himself. It's very Sisyphean – almost an existential comedy. But would I like to do [traditional] comedy? Probably, yes.'
Do you think you're becoming a go-to guy for tortured souls?
'Am I typecast? I don't think so, but it does tend to be bucolic characters, quite rural somehow, naked or covered in dirt, drugged up. Or ill: in the 2 things I've done with [director] Richard Eyre I've had syphilis and tuberculosis. I had this hacking cough throughout the whole of Long Day's Journey Into Night – 4 hours I had to cough on stage. But we had a very good vocal coach so I was in safe hands. I can also burp on cue. I learnt that for a role; you have to swallow air…'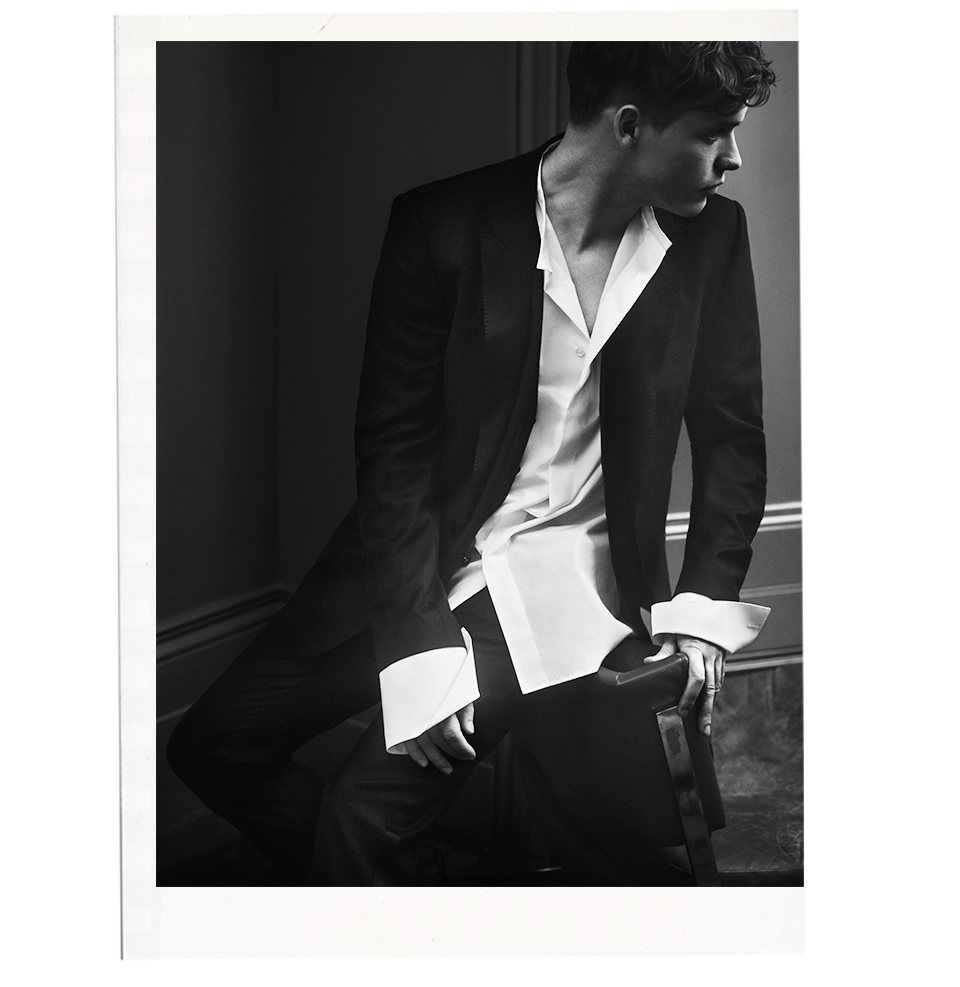 You've done a Prada campaign, but has acting also helped you in the style stakes?
'I'm really interested in the history of fashion, and in any costume drama you learn about the style from that era. Like, [the reason] buttons on shirts are on the right hand side and they get done up on the left is because other people used to dress you. Little gems like that. The cusp of the sixties is a brilliant time period – things like wide-legged trousers, worn quite high. I'm really into high-waisted stuff, I think it can help some guys' physiques. And even tucking your T-shirt in – I mean, you haven't seen it really since the late fifties, not properly. But I quite like the idea.'
What's your own approach to fashion?
'I wear clothes to express how I'm feeling on any given day. You know, there's this sort of go-to thing of jeans and a T-shirt, and I find that a little bit tedious; I prefer wearing clothes that reflect my mood. I'm quite a big advocate of independent British brands – I really like Kit Neale's stuff. And I love Paul Smith, YMC and Prada, obviously! And today, the Ann Demeulemeester black-and-white trousers, they're quite amazing.'