Make a date with the on-demand style service
A big occasion requires a big fashion statement. There are those one-off calendar dates (yes, we are still waiting for our Oscars invite) when your wardrobe – no matter how extensive it is, and no matter how much you love (or loathe) its constituents – just cannot come up with the goods.

Words by Paul Brine, Photography by Diego Uchitel
Above, from left: Natalie wears dress by Prabal Gurung, DJ Kiss wears dress by Roberto Cavalli, Sophie wears dress by Kris Goyri, all from Armarium.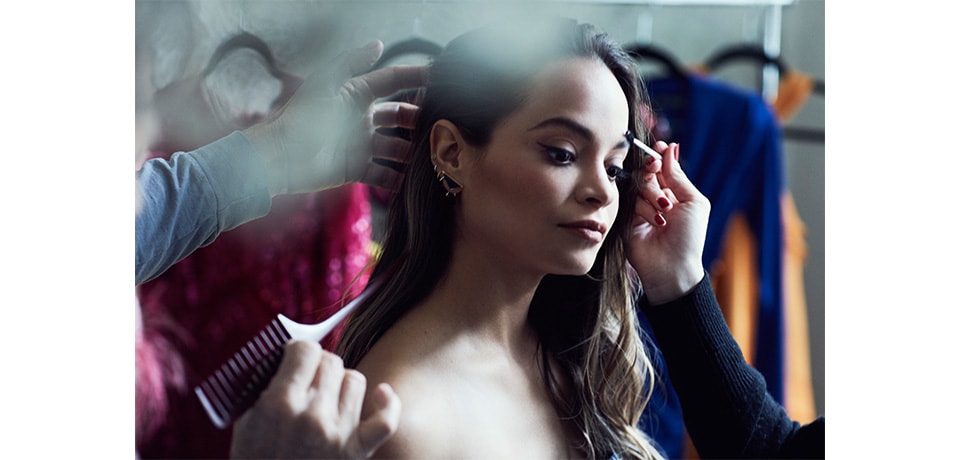 And as much as we would encourage you remedy the situation by finding your special one on Farfetch, we also realise that in forming a successful partnership, sometimes it's better to date first, than to dive headlong into a life-long relationship – even with a dress.

Let us introduce you to Armarium, the perfect dating service for you and your future event dresses. The rails of Armarium's showrooms are dripping with knock-em-dead gowns straight from the most recent runway collections, guaranteed to garner green-with-envy glances at any evening occasion, red carpet or not. They're the kind of one-off creations you just won't find in regular stores, not even here at Farfetch, and with Armarium you can rent them for up to four nights at a time, from their website or showrooms.


To show you what's on offer, we got together with an Armarium founding member and two of its very own Style Brigade – a group of stylists who know how to make an event impression and work with Armarium to help them do that – to play a little red carpet dress-up. Natalie Joos (multi-talented stylist, vintage expert and all-round style setter), DJ Kiss (fashion's go-to girl for party tunage) and Sophie Lopez (stylist for red-carpet regulars including Kate Hudson) showed us which pieces from the current Armarium collection they've fallen for, and how they choose to dress them up (or down) for a big red-carpet event.


Sophie wears earrings by Eshvi from Eshvi (right ear), hoops by Melissa Joy Manning from Melissa Joy Manning (left ear).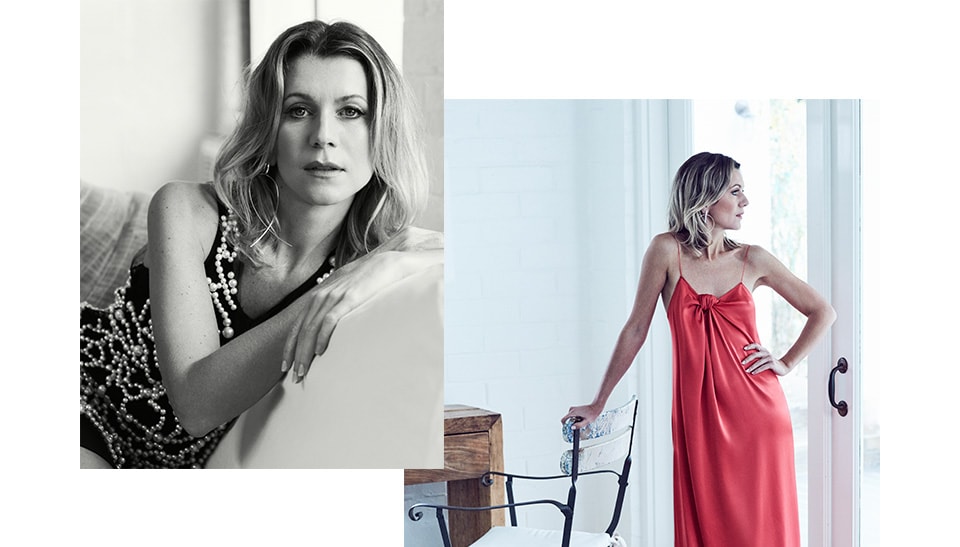 'You can't own everything you wear! Imagine!' says Natalie, who seems to have an unending series of traffic-stopping pieces in her repertoire. 'So Armarium is a great way for girls to wear spectacular clothes without spending the big bucks.' Of the dresses she slipped into at the shoot, which is her favourite? 'I loved the Alexis Mabille. Super simple, chic, colourful and sexy. All those things I want…'


Natalie wears dress by Vera Wang from Armarium and earring by Sara Robertsson from Browns (left); dress by Alexis Mabille from Armarium and earrings by Eshvi from Eshvi (right).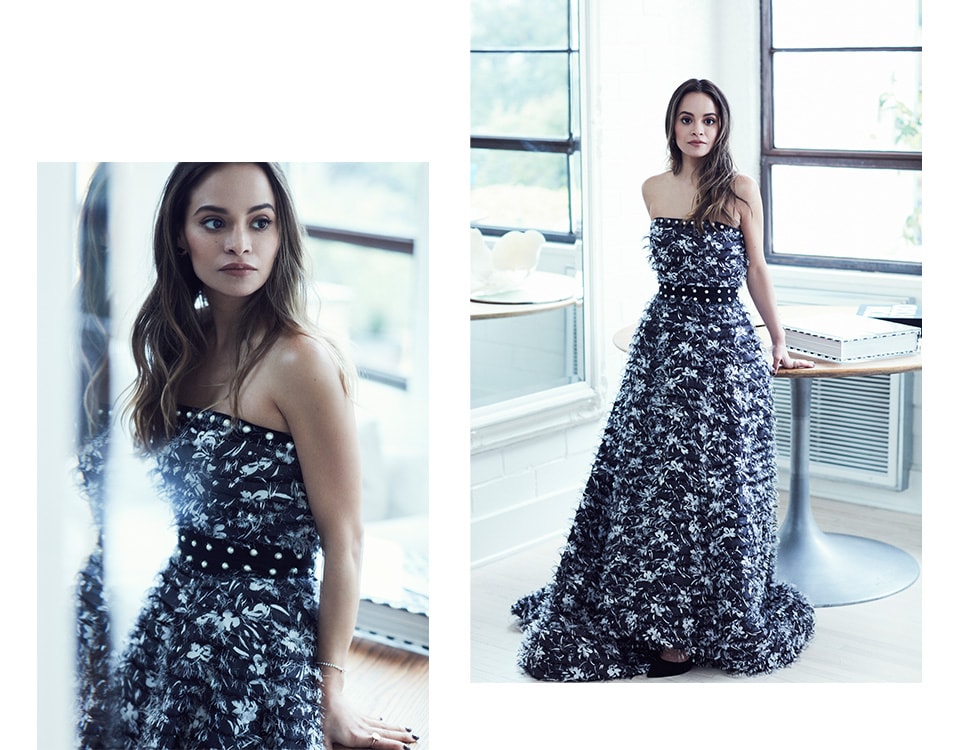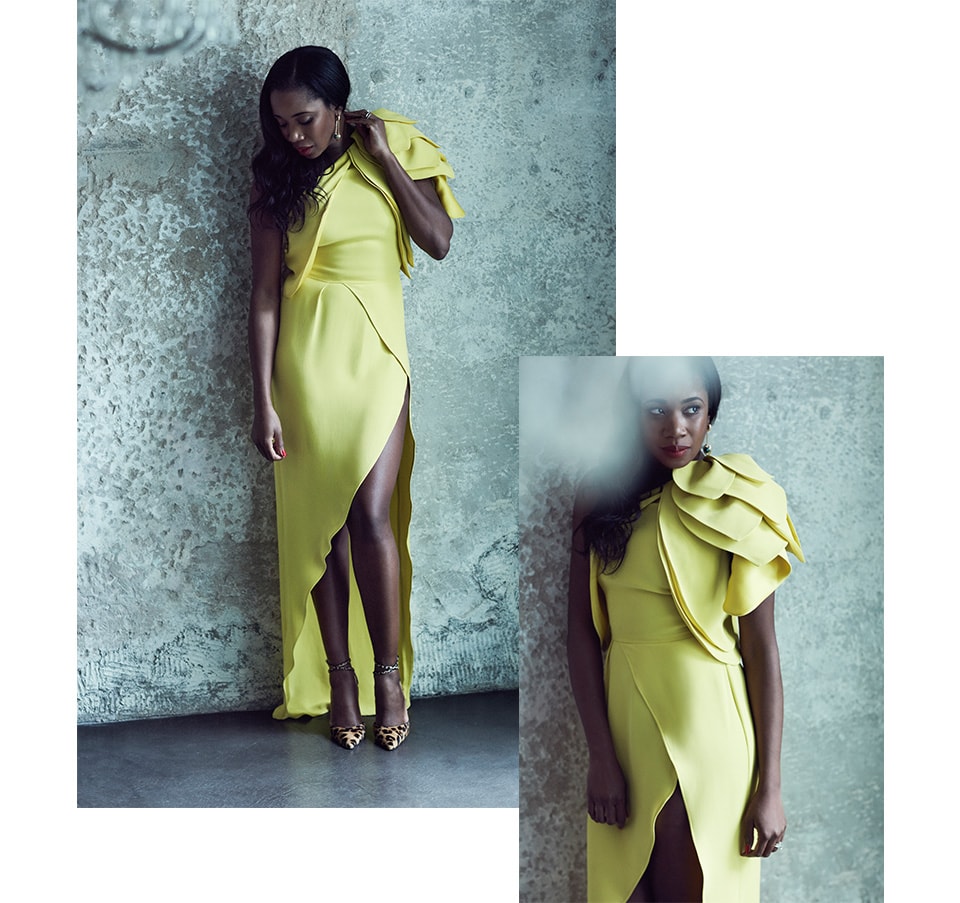 Colour is key for DJ Kiss (real name Jakissa Taylor Semple) and as stylist Sophie helped her try out various gown options, it became clear that for this music maestro, the brighter the better. 'The Kris Goyri gown with the ruffle detailing on one shoulder. It was my favourite because it had the most personality – it wasn't your typical gown.' Sophie explains about her preferred dress for Kiss and a similar pink one she tried on herself.


DJ Kiss wears dress by Kris Goyri from Armarium, earrings by Eshvi from Eshvi, shoes by Aquazzura from Tiziana Fausti, ring DJ Kiss's own.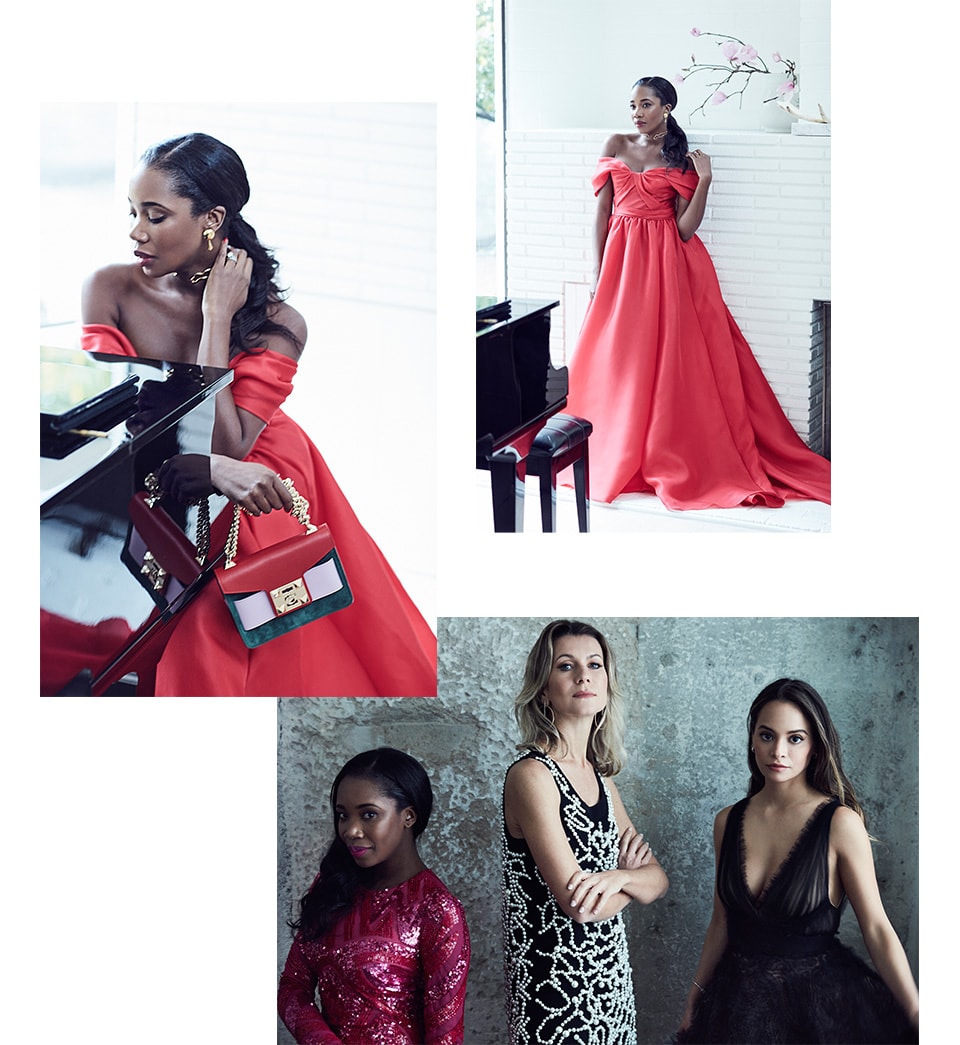 When it comes to applying the finishing touches to your red carpet-ready ensemble, all the girls agree that less is more. 'I don't overstyle the evening looks', Natalie says. 'Earrings, nice shoes and a clutch.' And we think you know where we'll recommend you find those…


Top: DJ Kiss wears dress by Marchesa from Armarium, earrings by Wouters & Hendrix from Uzerai, choker by Eshvi from Eshvi, bag by Salar from Bernard (sold out). Bottom, from left: DJ Kiss wears dress by Monique Lhuillier, Natalie wears dress by Vera Wang, Sophie wears dress by Marchesa, all from Armarium.
For more details on how to rent an evening dress from Armarium, visit armarium.com