We get the lowdown on the coolest spots in Croatia's walled city
Surrounded by the shimmering Adriatic, the medieval city of Dubrovnik is a newly minted tourist hot-spot. The site of a violent siege during the nineties, the city has an eclectic past and boasts gothic and Renaissance architecture. The luxury store Maria store embraces this vibrance: located within a sixteenth century Dominican monastery, it stocks a range of fashion favourite labels from Saint Laurent to Stella McCartney.

Check out owner Marija Obrvan's to die-for Dubrovnik recommendations.
Panoramic Lunching: 360 Dubrovnik
Maria says: 'This is one of the most prestigious restaurants on the Croatian coast. It provides a perfect view of the old port, and combines local ingredients with amazing creativity.'

Svetog Dominika BB 20 000 Dubrovnik
Island in the Sun: Island Lokrum
Maria says: 'Lokrum Island is the guardian of Dubrovnik. It is an oasis of tranquility, full of hidden places where you can enjoy the sun and sea. Check out the arboretum, near the ruins of the old Benedictine monastery.'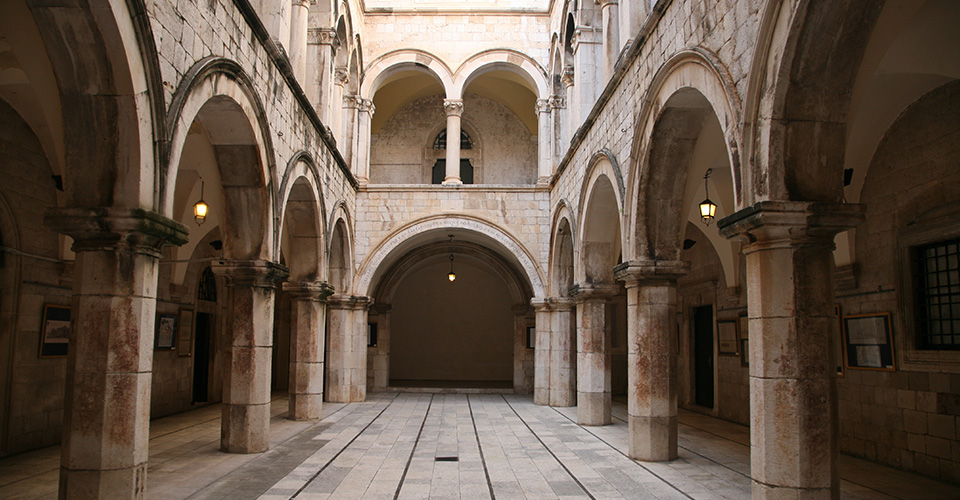 Fit for a Queen: Sponza Palace
Maria says: 'This piece of Renaissance architecture houses the National Archives. It is my favourite palace in Dubrovnik, the perfect place for a bride to marry, and it was the site of our store opening party.'

Općina Dubrovnik 20000, Croatia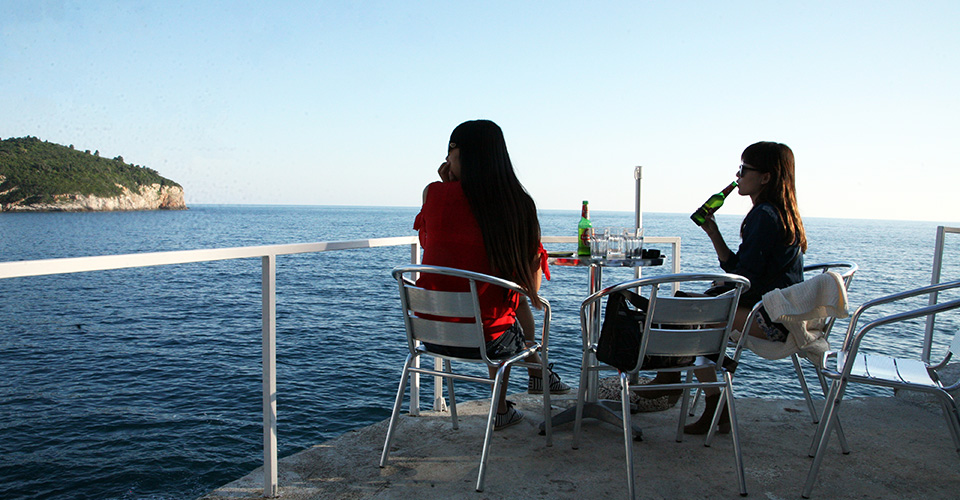 Cliffside Cocktails: Buza Bar
Maria says: 'Watch the sunset over the rocks outside the city walls at this scenic cliffside bar.'

Crijevićeva ulica 9, 20000, Dubrovnik, Croatia
Hidden Treasures: Moje Tezoro
Maria says: 'In this antiques shop and gallery, you can find the most amazing treasures from the eighteenth and nineteenth century.'

Ulica Između Polača 13 20000, Dubrovnik, Croatia
Words by Hollie Moat; Photography by Thomas Lohr; styling by Nobuko Tannawa; hair by Mari Ohashi; make-up by Emma Williams; Model: Katya Konstantinova;