Stand aside, leopard print. There's a new pack of animals in town...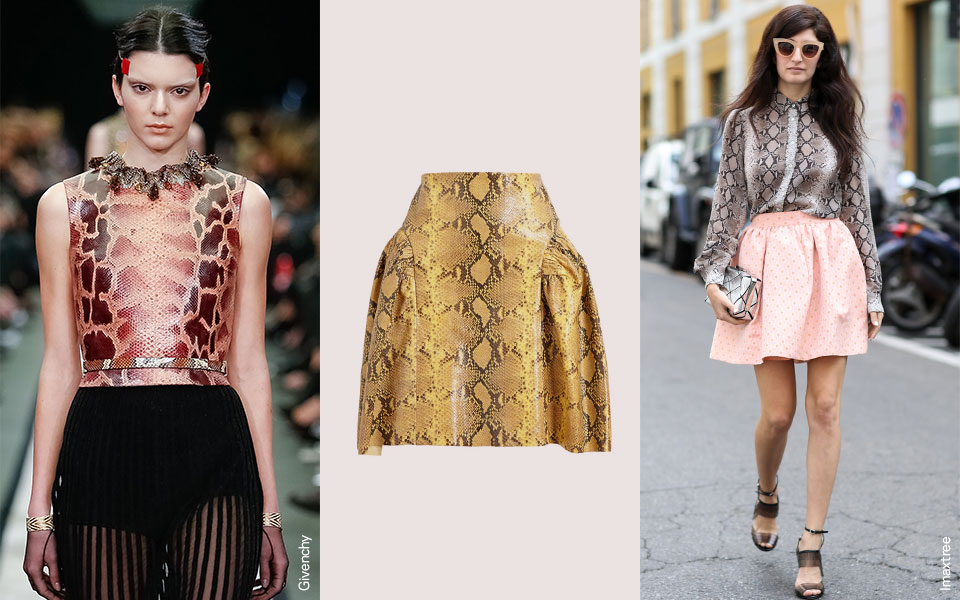 Name: Pythonidae (Python)
Type: Reptile
Natural Habitat: Simone Rocha frills, Christopher Kane bodycon, and Lanvin sweaters.
Killer Instinct: A pair of pumps with python toe caps will add fatal bite. (Nicholas Kirkwood)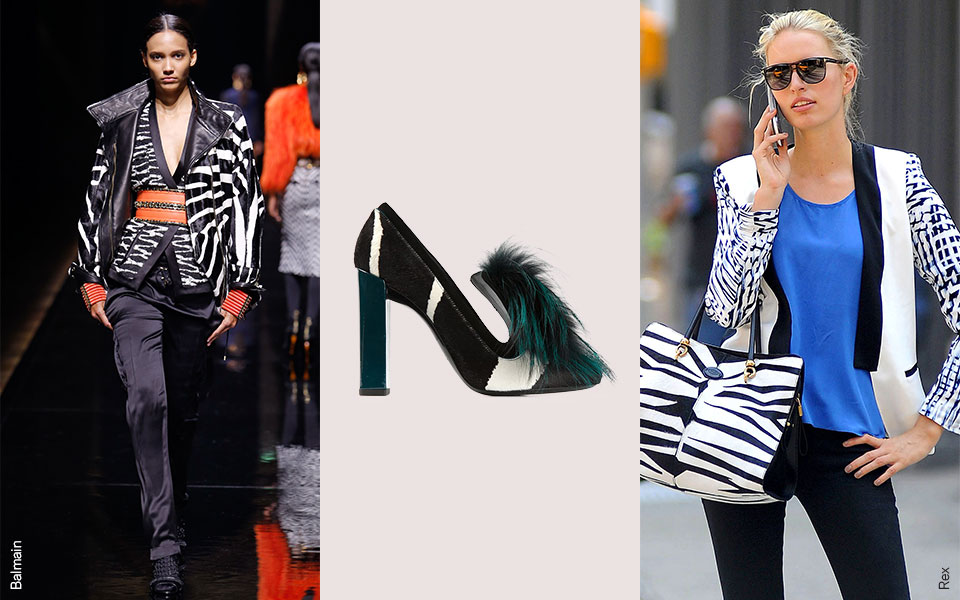 Name: Equus quagga (Zebra)
Type: Mammalia
Natural Habitat: Bold and brash Balmain knitwear, vintage-inspired Saint Laurent tops, dizzying Liska chubby coats.
Killer Instinct: A little goes a long way – hunt out Toga Pulla's zebra-splashed brothel creepers for a bite-size piece to satisfy your appetite.
Name: Gallus Gallus (Rooster)
Type: Aves
Natural Habitat: Proudly cock-a-doodling all over Rochas' ultra-feminine voluminous pieces.
Killer Instinct: Clash two shades of rooster for a cockfight that you're guaranteed to win.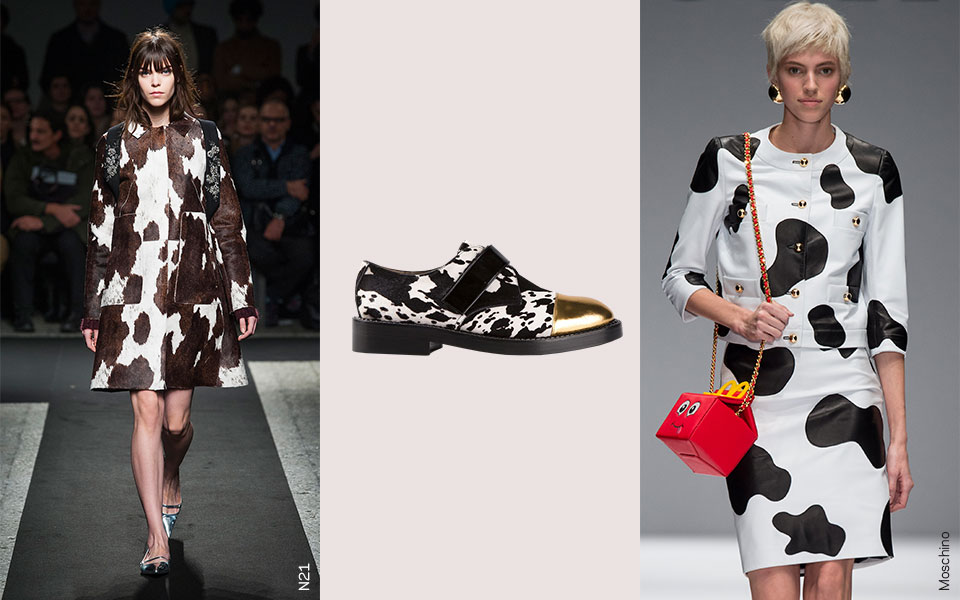 Name: Bos Taurus (Cow)
Type: Mammalia
Natural Habitat: Nippy little Moschino skirt suits and offbeat Marni brogues.
Killer Instinct: A flash of Friesian print on your bag adds a dose of tongue-in-chic to your look.
Name: Papilionoidea (Butterfly)
Type: Insecta
Natural Habitat: In kaleidoscope on Valentino's capes, No, 21's blouses, and Givenchy's light-as-air silk dresses.
Killer Instinct: Abstracted butterfly wings make for powerful graphic statements on simple pieces.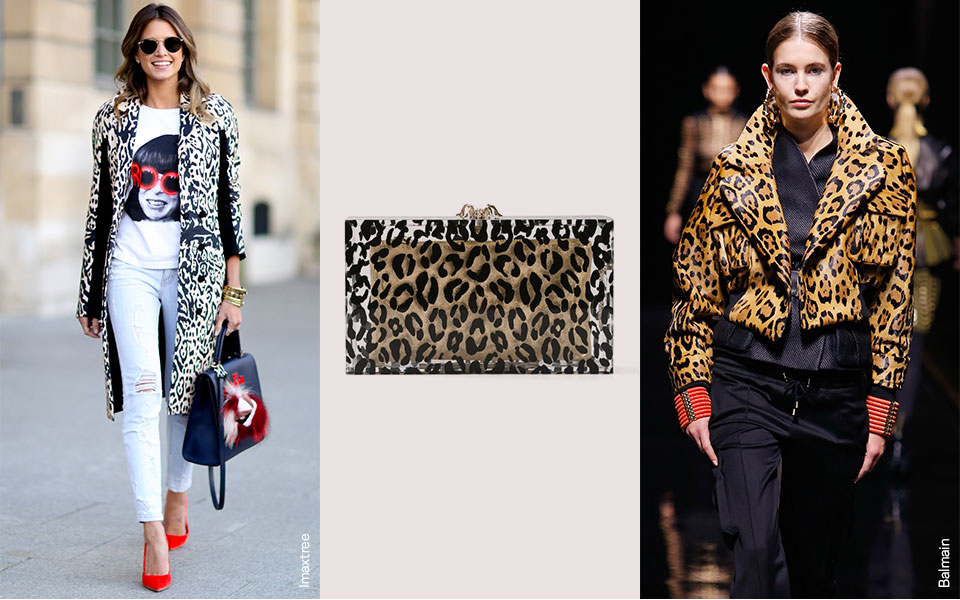 Name: Panthera Pardus (Leopard)
Type: Mammalia
Natural Habitat: Patchwork at Chloe, snowy at Giambattista Valli, sexy at Dolce & Gabbana.
Killer Instinct: Go big or go home – strictly no bodycon allowed.