Coming into Fashion
Sølve Sundsbø, Love, Spring/Summer 2011
This year's Edinburgh Festival Fringe offers a rare chance to see behind the velvet curtain of the fashion media with an exhibition documenting the iconic photographs that established Condé Nast as a breeding ground for visionary image-makers.
Coming into Fashion made its debut at Art Basel in 2012 and traces how, over the course of a century, the publishing house has defined the face of fashion by fostering a tradition of collaboration with the most creative minds of the time.
From the moment Condé Montrose Nast bought the weekly society journal Vogue in 1909, the future media magnate began on his quest to establish an influential portfolio of lifestyle titles. His philosophy of 'class publishing' – creating content for readers depending on their interests and income level – combined with his uncanny eye for talent was a game-changer.
Through a selection of work from 80 photographers across the decades, Coming into Fashion showcases this remarkable legacy.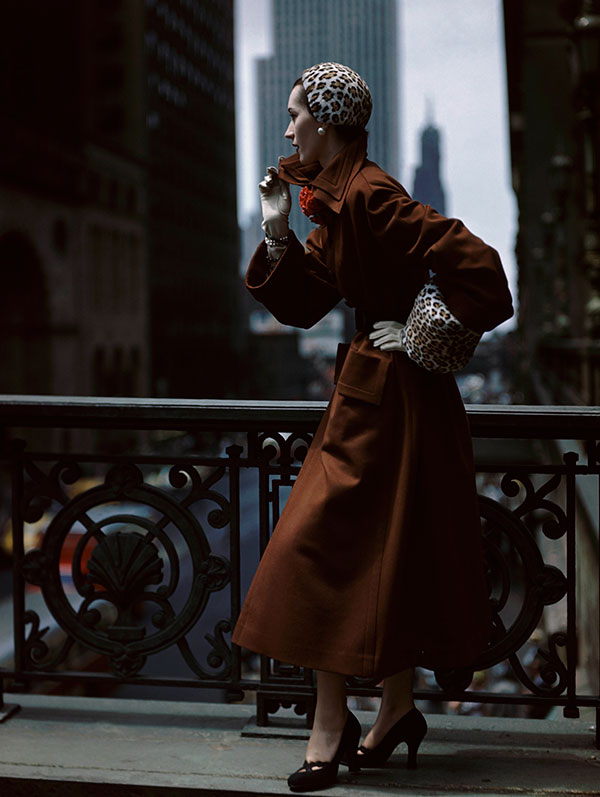 Norman Parkinson, Glamour, October 1949
Norman Parkinson, the legendary British photographer, started working for Vogue in the 1940s and continued to produce dramatic, elegant and pioneering fashion photography until his death in 1990.
Erwin Blumenfeld, American Vogue, March 1945
Around the same time, Erwin Blumenfeld was experimenting with bold use of colour to create his unique visual style, which, at one point, made him the highest paid photographer in the world.
The Sixties saw the rise of Richard Avedon and Helmut Newton, whose images for Vanity Fair and Vogue redefined femininity, eroticism and glamour.
Inez van Lamsweerde and Vnoodh Matadin, French Vogue, October 2002
Today Annie Leibovitz, Sølve Sundsbø and the Dutch duo Inez van Lamsweerde and Vinoodh Matadin continue to drive forward the visual language of these magazines and new additions to the Condé Nast roster such as super-stylist Katie Grand's Love. The freedom and decadent budgets given to these creative minds has resulted in inspired covers, breathtaking editorials and a wealth of iconic imagery that has become synonymous with the history of contemporary fashion photography.
Coming into Fashion is at the Edinburgh Festival Fringe from June 15 until September 8. From January to April next year it will be hosted at Musée Galliera in Paris
By Siska Lyssens;