Classic Style Icon: Stevie Nicks
With her voluminous blonde hair, dandyish top hat and tambourine, Stevie Nicks's style is as striking as her songwriting.
Nicks joined the band Fleetwood Mac, notorious for their love affairs and line-up changes, in 1975. Rumours, their eleventh album, came a year later, reflecting a group coming to terms with the pitfalls of success, from divorce to drug addiction. It would spawn two cultural phenomena: Nicks herself, and Dreams, the song she composed in ten minutes on a keyboard and would become Fleetwood Mac's greatest commercial success.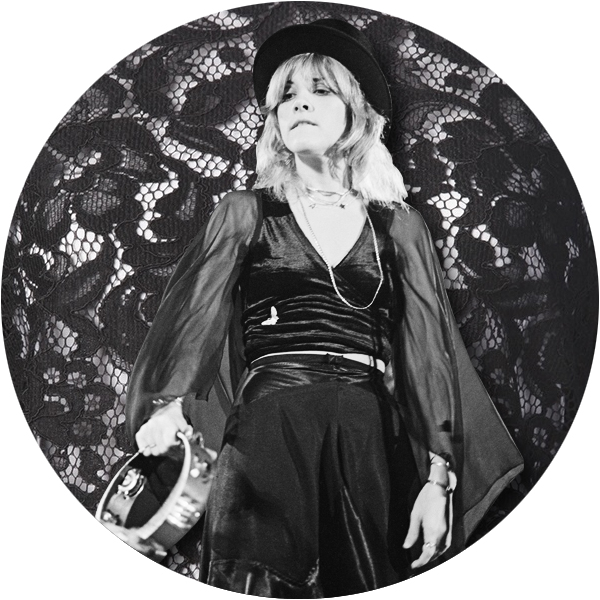 Nicks' stage looks, both then and now, are a Seventies symphony of feathered capes, bejewelled scarves and chunky heels, in line with this season's catwalks, which featured psychedelic prints at Pucci and ruffled gypsy skirts and floral biker jackets at Givenchy. A subtler, Stevie-lite take on the trend are Jil Sander's buckled chunky pumps and Bottega Veneta's intrecciato weave platforms.
But this season's Stevie love isn't just a throwback to the Seventies. Nicks' look has had accents of sorceress style since she released her hit single Rhiannon, about a Welsh witch.
Dark Victoriana – all gothic black dresses and layers of chiffon – is a key influence on the collections this winter. Valentino offers wide-sleeved capes and lace-panelled dresses with delicate scalloped edges, while at Lanvin draped dresses are embellished with intricate beaded insects.
Injecting some Dickensian masculinity to her look, Nicks' signature top hat is less Miss Havisham and more Mr Brownlow, recalling the androgynous tailoring at Chalayan and Stella McCartney this season.
So whether you feel like a Seventies siren, a Goth or a master of oversized tailoring, take note of Stevie Nicks' style and go your own way.
Hollie Moat