Classic Style Icon: Fred Hughes
'Everyone will be world famous for 15 minutes,' Andy Warhol insisted. But he overlooked his own right-hand man, Fred Hughes, who spent decades in the artist's shadow, quietly changing men's fashion for ever.
'Today, wearing a tailored blazer with jeans is considered a classic look - Hughes invented it. He went on to set the benchmark for smart-casual attire. who spent decades in the artist's shadow, quietly changing men's fashion for ever.
The Texan met Warhol in New York in the late Sixties and took a job sweeping the floor in his studio, The Factory. He soon proved indispensable and became Warhol's business manager.
He has been called the most important person in Warhol's life, the architect behind the legend, launching him onto the international scene and brokering the portrait commissions that made Warhol's name and fortune. Hughes also saved Warhol's Interview magazine from folding by finding new financial backers. He was just 27 at the time.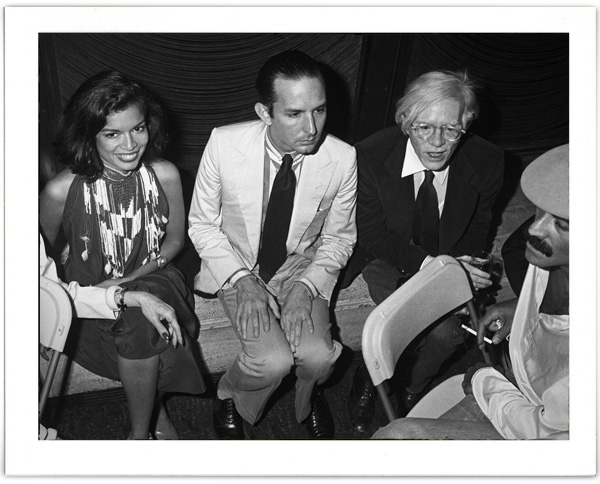 'Everyone [at The Factory] who was younger than Fred wanted to dress like Fred,' a regular on the scene said. His look was a perfectly balanced hybrid of the worlds through which he travelled: New York's edgy downtown crowd, including Edie Sedgwick and The Velvet Underground, and moneyed Upper East Side royalty such as the inimitable Diana Vreeland.
A dandyish, cosmopolitan gentleman of the world, Hughes drew sartorial inspiration from the Duke of Windsor, King Umberto of Italy and Fred Astaire, whose pictures he kept in his house. He juxtaposed their elegance with European-style small collars and skinny ties for a modern twist.
Hughes favoured Everall Brothers bespoke suits, John Lobb shoes and Penhaligon's Blenheim Bouquet cologne, but his look is easily emulated with Paul Smith, Dior Homme, Levi's and Church's. The key is polish. Hughes always looked groomed, even after partying all night. Unfortunately, we can't provide Bianca Jagger as a dance partner, but we can help you along with those other components.