Black Celebration: Store Playlist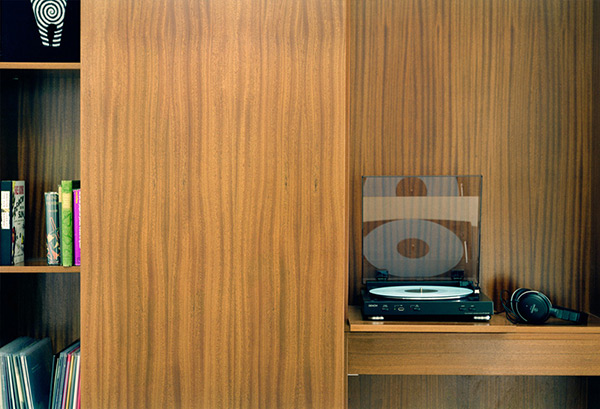 Named after Depeche Mode's atmospheric 1986 album, Black Celebration is a concept store that strongly unites the fields of music and fashion. Located near the Cypriot city of Nicosia, Black Celebration has an enigmatic outer shell with complex rooms within rooms and galvanised metal walls. Growing up to the vinyl sounds of Depeche Mode and Deep Purple, owners Ioanna Constantinou and Tasos Saslidis favour moody and edgier sounds that complement the other-worldly designs of brands they stock. Believing that the combination of music and fashion can 'create the most iconic moments in time' they use music to create an immersive shopping experience, stating that 'once the door closes, the world is shut out and the Black Celebration universe can be experienced at its best.' We caught up with Ioanna and Tasos to find out what albums will be producing such an impact in their store this season.
My Bloody Valentine, MBV.
Without a studio release for twenty two years, Dublin four piece My Bloody Valentine, returned this February with their hotly anticipated third album 'mbv'. Pioneers of the alternative 'shoegazing' sub-genre of late 1980's, the band are famous for their use of distorted sound, effects pedals, droning riffs and subdued vocals. The Observer's Kitty Empire states that 'mbv' 'takes hold of your battered, puny Eustachian tubes and redefines which way is up'. We cannot wait for My Bloody Valentine to turn our ears upside-down.
Ioanna says: 'We love My Bloody Valentine because they are erotic and sensational, intense and ethereal, all at the same time.'
The Soft Moon, Zeros
Oakland multi-instrumentalist Luis Vasquez debuted his version of darkly gothic post-punk mayhem with The Soft Moon's 2010 self-titled debut album. This 2012 release is an interpretation of life that fuses the Motorik beat of Krautrock bands with a terrifying apocalyptic outlook. Recorded while on tour, this is a modern and primal take on day-to-day life on the road.
Ioanna says: 'We caught the band playing in Athens and we danced like teenagers to their atmospheric post-punk noise. We love the shadow-y moodiness they cast and we think that they represent the best in music right now.'
Monoton, Monotonprodukt 07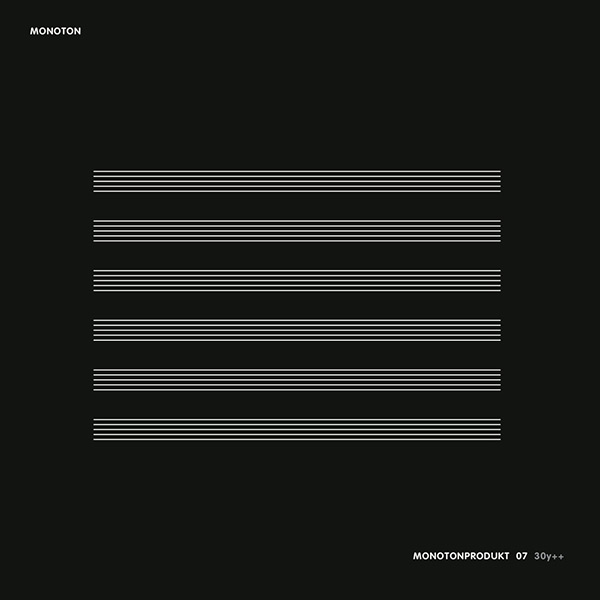 An influential and ground-breaking album in electronic music's history, Monotonprodukt 07 had its first ever vinyl reissue last summer, since its limited release of 500 copies in 1982. Created by Austrian artist Konrad Becker, his witty Monoton alias celebrated the use of anonymity and repetition in art. The album is pioneering in its use of experimental synthesiser sound. Having influenced both electro, tech and trance, it is an education in the history of dance music.
Tasos says: 'It consists of layers of noise and beat and creates images and landscapes in your head'.
The Swans, The Seer
Released in August 2012, front-man Michael Gira described 'The Seer' as an accumulation of The Swans' past eleven albums. Over two hours long, the record celebrates the post-punk droning vocals and hypnotic guitar riffs that bought the band initial fame in the 1980's. With fearsome artwork by Simon Henwood, featuring Gira's own teeth, this was The Swans' first recording since their dissolution in 1996. Featuring guest vocals from Yeah Yeah Yeahs' Karen O and Mercury Rev's Grasshopper, Pitchfork placed the album at number five in their list of "The Top 50 Albums of 2012".
Tasos says: 'This album blew us away when we first put it on and it keeps getting better every time we listen to it.'
The Knife, Shaking The Habitual
Released in April 2013, this is the fourth studio album by notoriously elusive Swedish electronic act The Knife. A deeply experimental offering, this 98 minute record is a more political and avant-garde record than the Knife's second album 'Silent Shout' seven years ago. In 2005, Brother and sister Olof Driejer and Karin Driejer Andersson became a household names after a José González cover of their single 'Heartbeats' appeared on a Sony advert. However, Shaking the Habitual has allowed the duo to return to their ambient and synthesized anti-commercial roots.
Tasos says: 'We like them for their gripping electronic ambience which can effortlessly turn listening to them into an esoteric adventure.'
By Laura Hawkins