The brand for unique gift ideas opens its new Dallas store
Good news for fans of Dallas cultural totem Forty Five Ten: the store has a new four-level, Main Street space reflecting the early stages of the city's downtown renaissance. Luxurious yet laid-back, with a contemporary black-brick exterior, the modern decor still manages to maintain that Texan warmth.

Then there's the buy… At the helm, the powerhouse team – president and co-founder Brian Bolke, alongside fashion directors Nick Wooster and Taylor Tomasi Hill – is marrying a compelling mix of international designer collections with conversation-starting artisan homeware.

Brian delves further into its concept for us: 'We wanted to create a store that brought [Dallas's downtown] glamour back, felt cool yet warm, and filled with gorgeous things. We always like to have a touch of "clever" in anything we do. Expect the unexpected!' And what brand is Nick most excited about having on board next season? 'I'm excited about a lot,' he says. 'The addition of Thom Browne is significant for us. It will bring a more tailored sensibility, as well as a great dose of humour.' For Taylor, Forty Five Ten's unique approach to buying is key. 'It's about offering a mix of the most exquisite and special pieces that you cannot find anywhere else in the world, along with your everyday classics that become more of a uniform.'

Words by Ashleigh Gribbon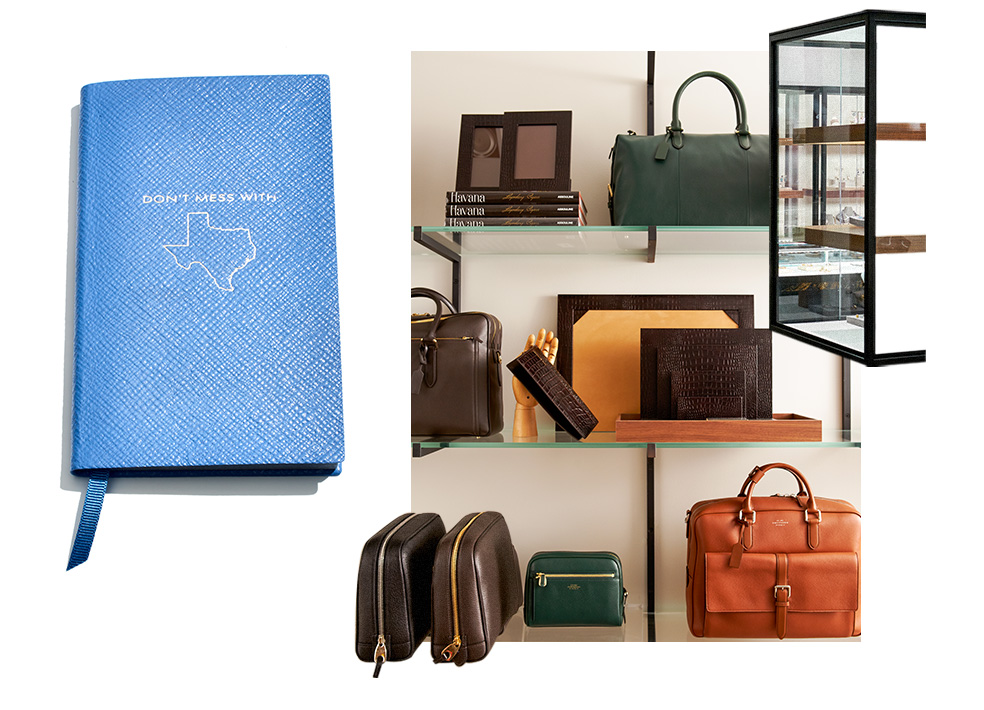 An undisputed favourite in the stationery game – it's hardly in question when you're the supplier to the British royal family – Smythson's notebooks are almost quaint in this digitally-driven age. Here, the Don't Mess With Texas graphic brings a tongue-in-cheek element to the leather journal.
SHOP NOW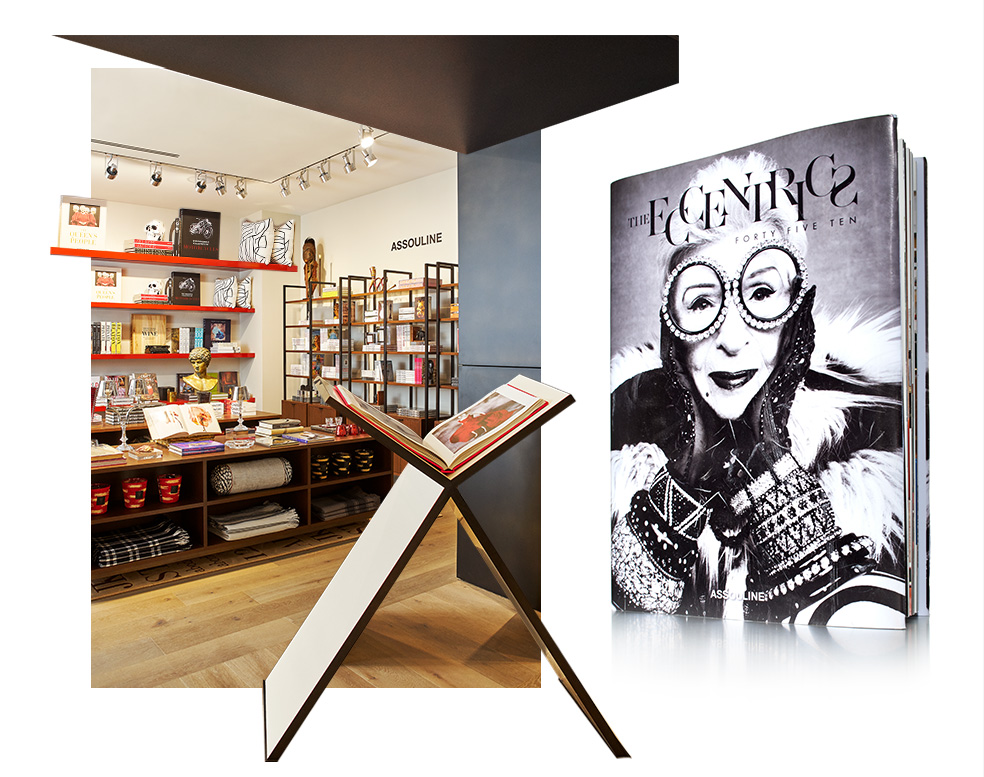 Comprised of portraits shot by Ruven Afanador, Assouline's The Eccentrics limited-edition, coffee-table book features the likes of Iris Apfel, Douglas Little and Erin Wasson. Fashion journalist Hal Rubenstein's commentary runs alongside the iconic imagery.
SHOP NOW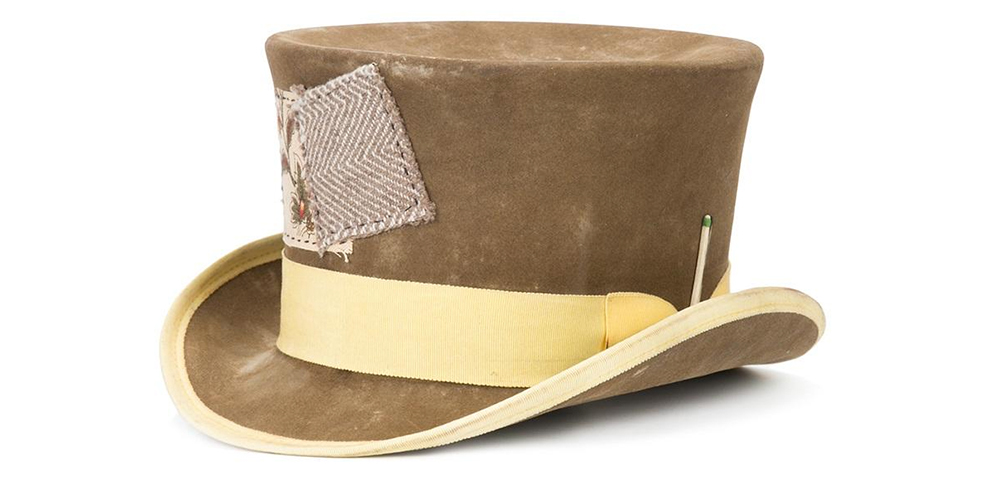 Based out of a humble workshop in California's Venice Beach, Nick Fouquet is the hat maker loved by modern-day dandies (some of them pretty famous). This exclusive Madhatter creation is laced with surrealist details for a fashion-forward sense of play.
SHOP NOW

Sleek and minimalist, the boutique's collaboration with Fossil was a match made in timepiece heaven. We love this watch's unexpected mix of frosted black framework and soft tan leather.
SHOP NOW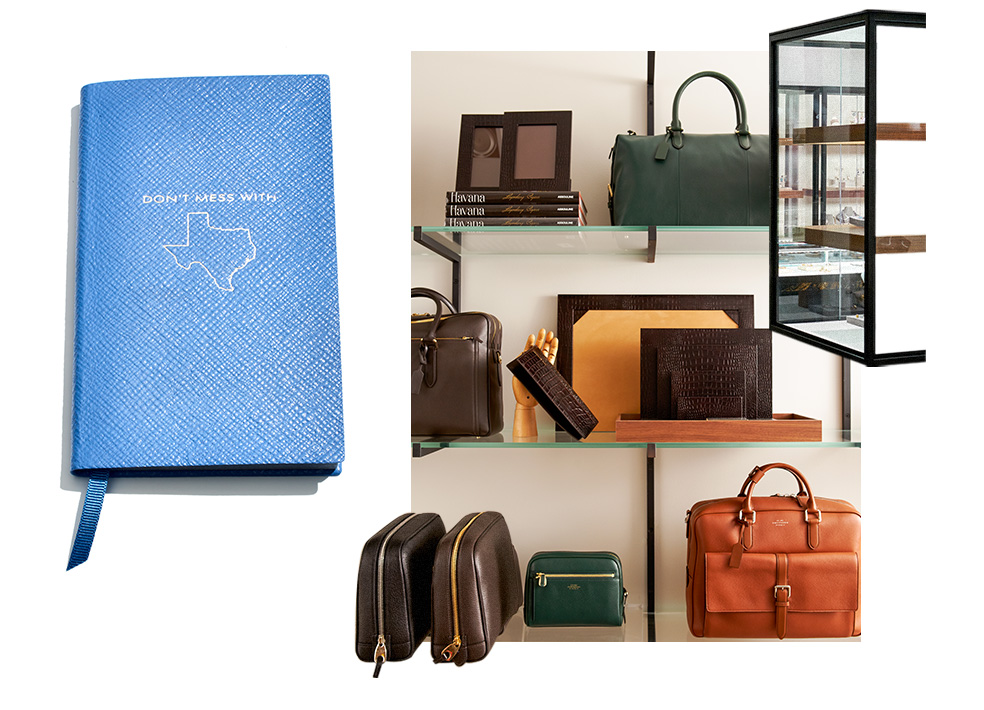 John Derian x Donald Robertson
Artisan craftsman John Derian has joined forces with fashion illustrator Donald Robertson to create a limited-edition range of trays. Hand carved in Derian's New York City studio, the collection promises a gift that will stand the test of time.
SHOP NOW