PHOTOGRAPHER JAN LEHNER AT WEBBER. STYLING TONY COOK. HAIR LOUIS GHEWY AT MANAGEMENT + ARTISTS.
MAKEUP NINNI NUMMELA AT STREETERS. MODEL CESAR CASIER AT THE SQUAD.
Cesar wears shirt by J.W.Anderson from LN-CC, belt by Tod's and trousers by Valentino from O'.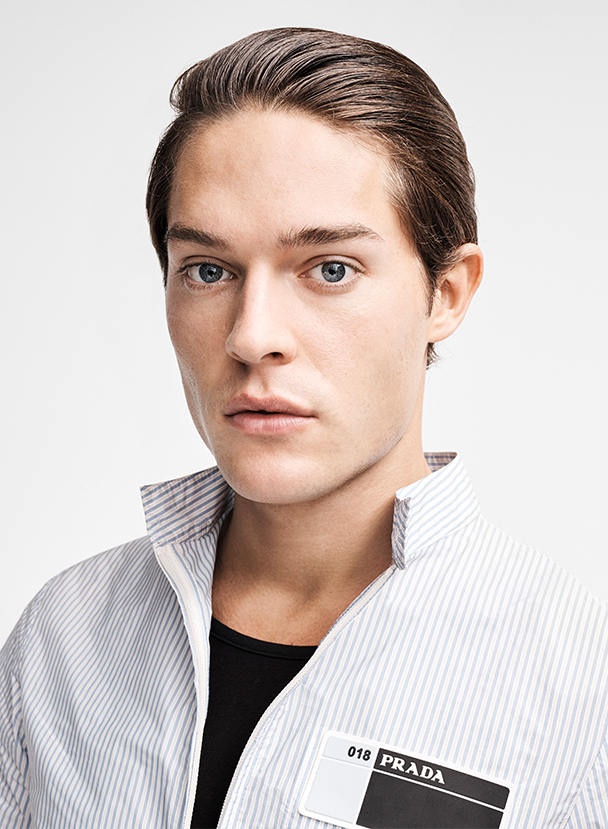 Not just a shirt
Certain situations require a shirt. Twist it in Prada's zip and name tag version
Double breasted
Anyone seen Darkest Hour and admired Ben Mendelsohn's double-breasted suits? They're back. Look to Dsquared2 for modern versions
A little bit wild
Spring comes and suddenly you want to wear a shirt with boats on it. Like buying strawberries in summer when they're ripe, you've got to take the opportunity
Sunglasses by Cutler & Gross, shirt by Marni from Browns and trousers by Uma Wang.
Americana
Raf Simons first show at Calvin Klein 205W39NYC revived American style in the freshest way possible. This shirt was the star of the collection
Shirt by Calvin Klein 205W39NYC from Browns.
Print clash
The 50s are big right now. Clash a mid century print with a pinstripe for interest with a small 'i'
Shirt by Brioni (sold out) and tie by Vintage Gucci from A.N.G.E.L.O. Vintage.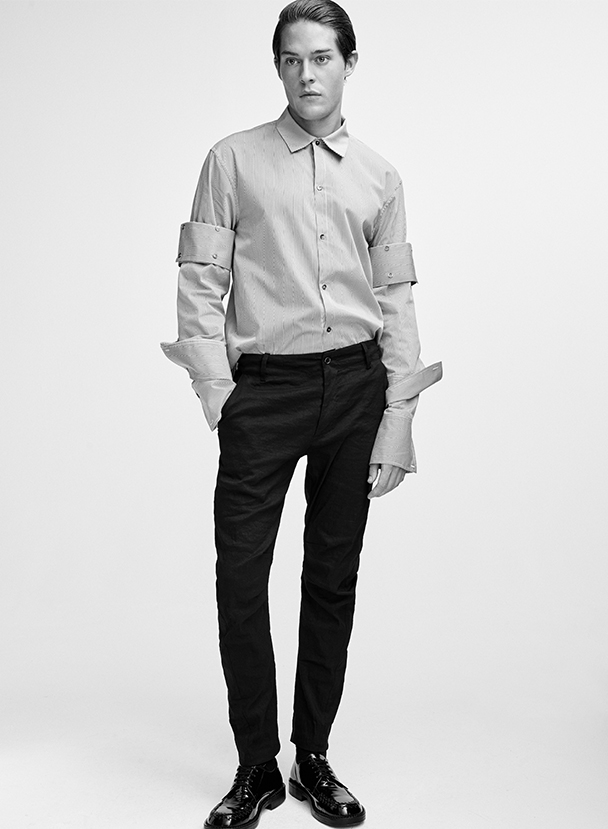 Cuff play
With a jacket over the top, Delada's heavily cuffed shirt is all business. Remove a layer and suddenly you're interesting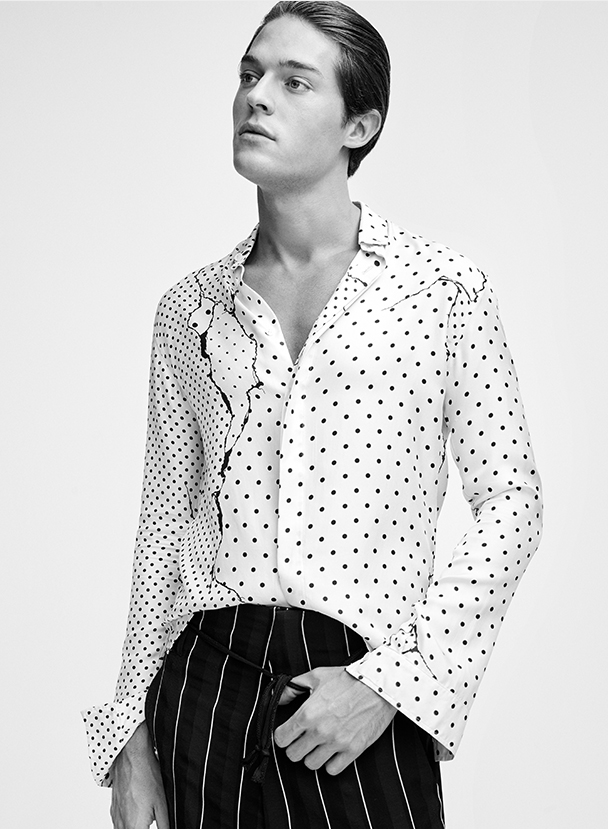 Go Dots
We are living in times when it's OK to wear stripes and spots at the same time. Black and white keeps a lid on things though
The 50s shape
White t-shirt under a flat collar, wide sleeve shirt, pure dye straight-cut denim and hair combed back. A tried-and-tested formula
Shirt by Prada from Auzmendi and jeans by Ami Alexandre Mattiussi.