AW16 Style: Onscreen
Summer is over, it's true. But autumn brings with it new, must-watch television and a whole season of wardrobe additions. Handily, for AW16, the two are crossing over - now you can kill two birds with one stone, by watching the hottest shows on the box to learn how to pull off this season's biggest trends in real life.
Words by Hollie Moat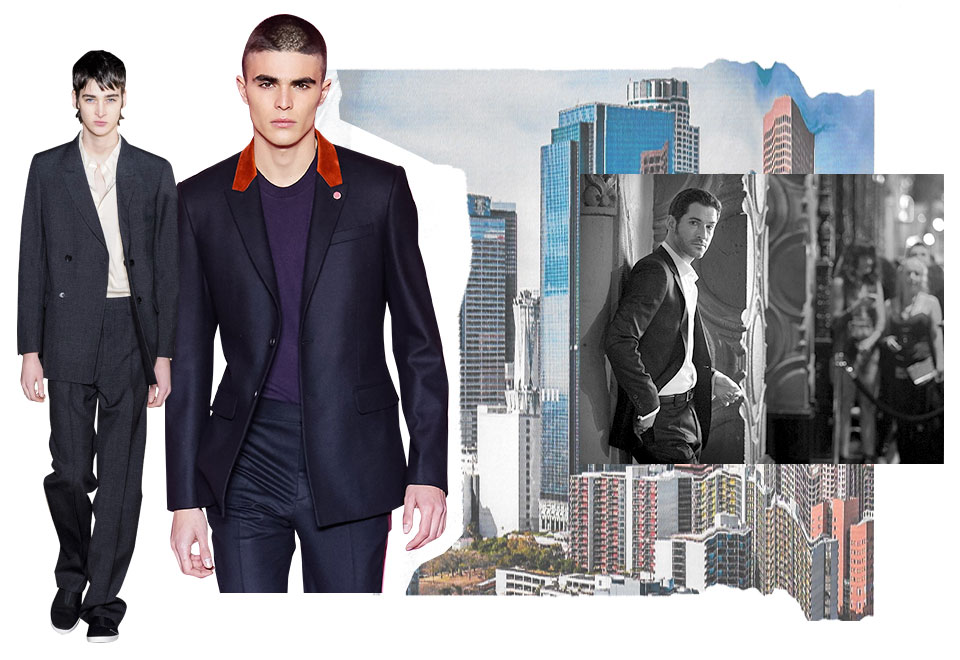 21st-Century Tailoring: Lucifer
You want to wear: A fresh, modern take on tailoring - one that looks as appropriate in downtown Los Angeles as it does on Savile Row. From Givenchy's sharp sport suits through to Lemaire's louche, laid-back styling, the key here is to look effortless.
So watch: Fox's Lucifer, a fantastical crime procedural in which, after growing bored reigning over Hell, a charismatic Brit named Lucifer relocates to LA to run a nightclub and aid the police in catching and punishing criminals using his very special skills.
Because: The urbane and charming Lucifer (Tom Ellis) constantly wears a suit with an ease and comfort that most people can only achieve in their sweats. The devil's in the details – the artfully unbuttoned shirt, the pops of colour on a monochrome palette.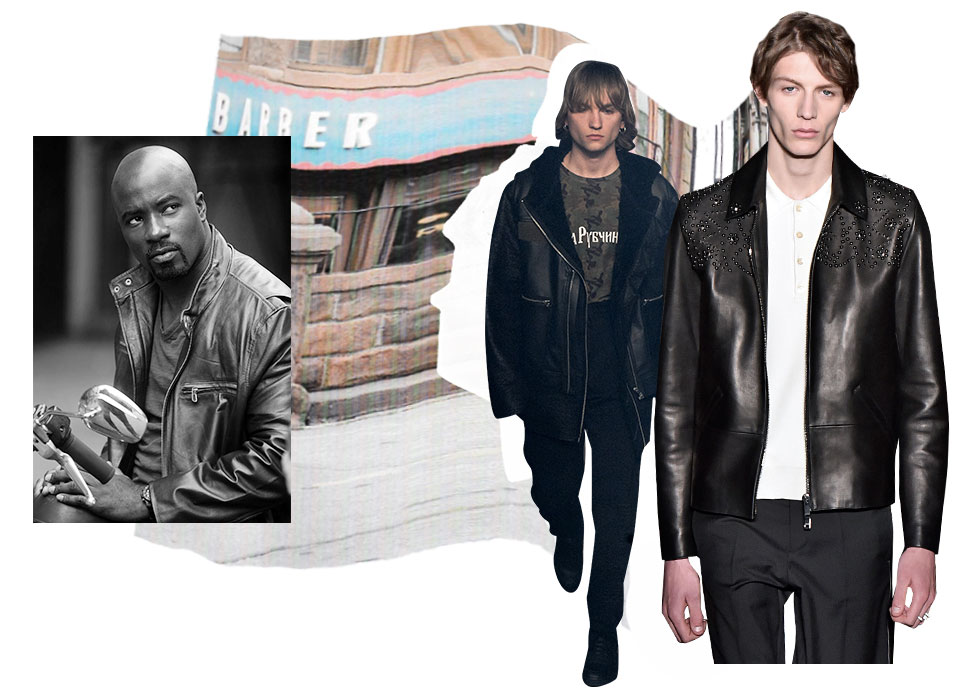 Downtown Cool Leather: Marvel's Luke Cage
You want to wear: The perfect off-duty but stylish combination of T-shirt, jeans and a leather jacket – the kind that makes it look like you got out of bed, threw a few things on and just happened to look this good. It's a tough, street-wise look (Gosha Rubchinskiy's show was aptly titled 'Save and Survive') but somehow elegant, too.
So watch: Netflix's latest comic adaptation from the Marvel stable, in which the titular ex-convict Luke Cage (Mike Colter) fights crime and tries to rebuild his life in Harlem, aided by his superhuman strength and unbreakable skin.
Because: Cage often quips that he sticks to basics because he's always getting his clothes ripped off and boy has he mastered them. His leather jacket is sharper and more grown-up than the flashier numbers around and everything fits to perfection.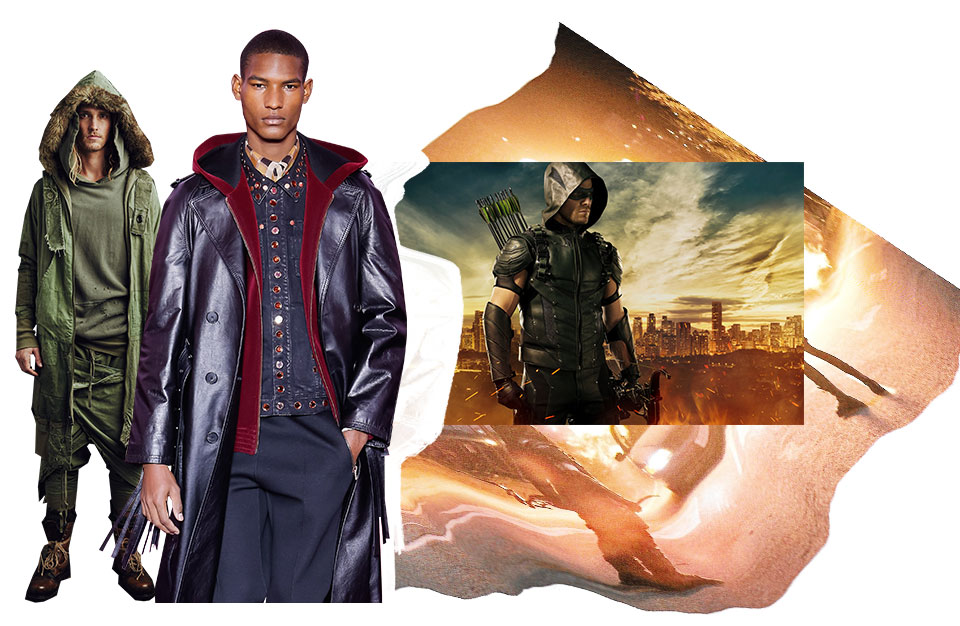 Layered Hoodies: Arrow
You want to wear: This season's new evolution of sports luxe and, for that, you'll need to master how to layer up the hoodie. Whether it's Givenchy's full-on fashion opulence or Greg Lauren's more casual, distressed take on American luxury.
So watch: CW hit series Arrow, based on the DC comic. Hero Oliver Queen (Stephen Amell) is a billionaire playboy who, after being stranded on a remote island for several years, returns home to reinvent himself as a bow and arrow-wielding vigilante.
Because: Layering can be an ugly, bulky business if done incorrectly and Queen shows how to execute it in the sleekest, sharpest way, mixing a fine knit with tactile leather. And his colour of choice, green, is a soft and unflashy alternative to black.

Modern Cowboy: Westworld
You want to wear: AW16's spin on Wild West dressing: ultra-masculine and ultra-chic. In the grand tradition of the spaghetti western, it's Italian designers such as Antonio Marras, Salvatore Ferragamo and Dolce & Gabbana that are adding a Texan flavour to their immaculate tailoring and eye-catching accessories.
So watch: HBO's new blockbuster Westworld, a dark, science-fiction thriller set in the futuristic theme park of the title. It explores sin, desire and the dangerous dawn of artificial consciousness with an Anthony Hopkins-led cast.
Because: Stars James Marsden and Rodrigo Santoro could have strolled straight off the catwalk – see how they avoid cartoonish details, keep the colours simple and wearable and use quirky add-ons such as a neckerchief or Stetson to make their point.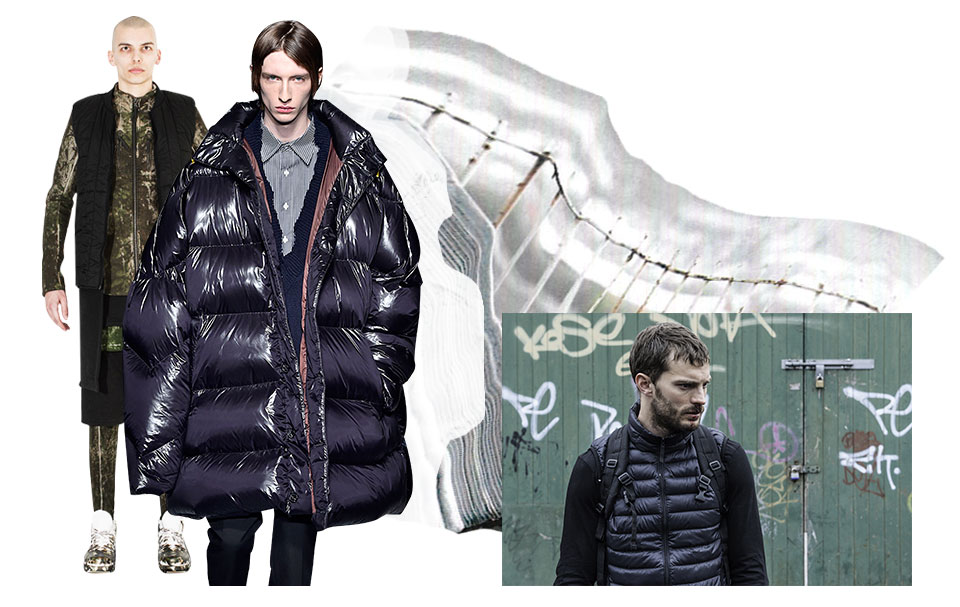 Padded Pieces: The Fall
You want to wear: One of this season's most important pieces – padded jackets and gilets that fuse practicality with fashion kudos. For AW16, padded domination ranges from Belstaff's practical and - almost incidentally - stylish staples to Raf Simons's daring take.
So watch: Celebrated BBC crime drama The Fall, in which Gillian Anderson's DSI attempts to hunt down and unravel the crimes of an unfeasibly handsome Belfast serial killer, played by pin-up Jamie Dornan.
Because: Though usually it's Gillian's wardrobe grabbing the (style) headlines, Dornan comes into his own for AW16, demonstrating how to pull off potentially overwhelming padded outwear in a stripped back and easy to emulate way.