Iconic Comme des Garçons
Shop decade-defining designs from a unique archive collection
As the brand takes centre stage in New York next week, we've partnered with vintage boutique dot COMME to unveil a unique archive of decade-defining pieces.
Words by Holly Swayne, Photography by Jan Lehner, Styling by Cathy Kasterine

Radical silhouettes, artistically destroyed fabrics and a post-modern palette of black on black: there are few designers who have disrupted modern fashion quite like Rei Kawakubo of Comme des Garçons. Championing women to dress with the same ease and confidence as men (hence the name, which roughly translates to 'like boys do it'), the Japanese label has been challenging traditional notions of style and beauty on a global scale since its 1981 Paris catwalk debut. Now with 12 diffusion lines and countless collaborations, the label's fervent fan base includes everyone from Björk to Lady Gaga and Nicolas Ghesquière.
Here, we give you a rare chance to shop key looks from Comme des Garçons history, with archive pieces from dot COMME boutique in Melbourne. New to Farfetch, its owner Octavius la Rosa has made it his life's mission to collect and curate the most standout styles from Comme des Garçons for sale and exhibition. Discover 6 of the best now, spanning the label's pioneering eighties pieces to its modern-day collection.
AW84
Rei's early Paris shows disrupted the fashion scene with a draped, outsized silhouette, giving comfort to the wearer and discomfort to the audience.
Dress courtesy of dot COMME, and shoes from Space Prague, both by Comme des Garçons.
'When I dress up in Comme it makes me feel good. I think it's as simple as that. There's a sense of fun which I'm drawn to. Rei is an inspiration; to me she represents freedom to do what you want and be who you want to be.'
Octavius la Rosa, owner of dot COMME boutique
SS97
The 'Lumps and Bumps' collection is one of Rei's most famous, using architectural forms to subvert and distort the conventions of a 'perfect' body.
Top and skirt set from dot COMME, both by Comme des Garçons.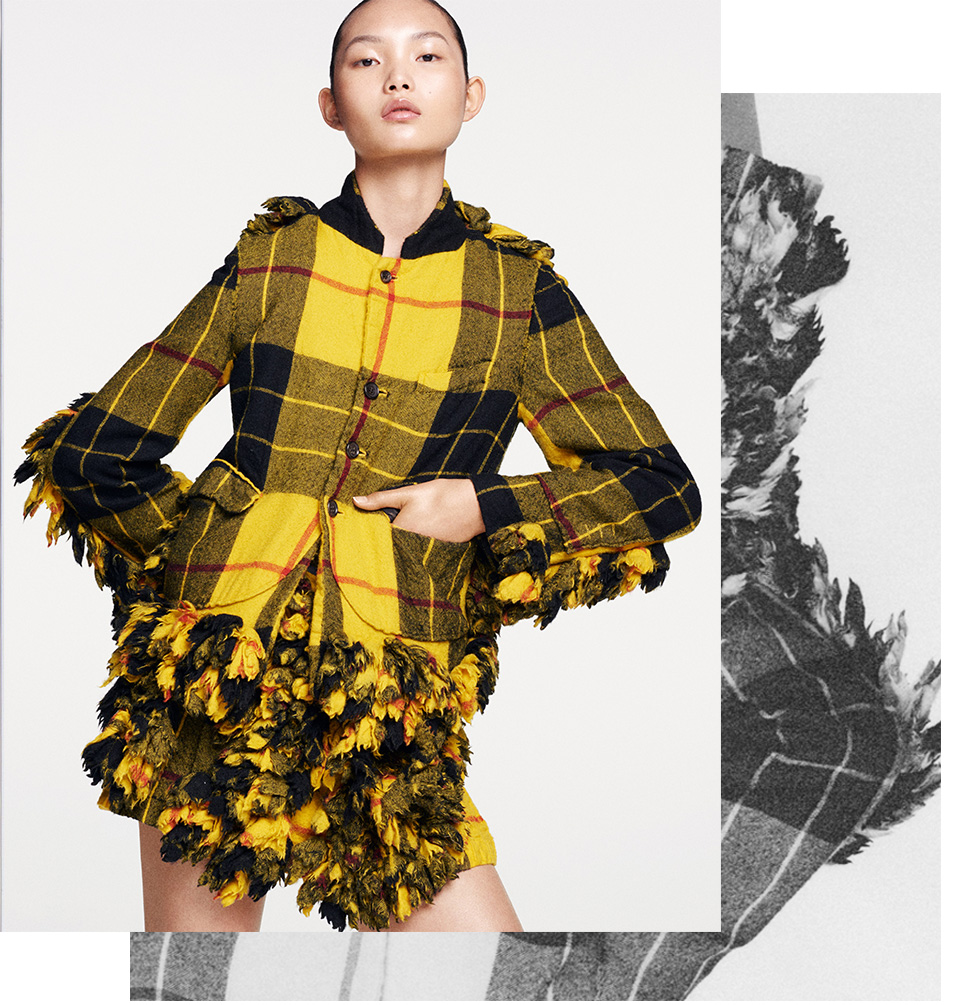 AW00
During the early noughties, Rei continued her ongoing experimentation with proportions, layering, pleats and ruffles.
Jacket and skirt set from dot COMME, both by Comme des Garçons.
'Rei creates avant-garde clothing that might be described as wearable art. It's not your typical styling. The clothing is my palette and I can paint myself however I want.'
Suzanne Golden, artist and Comme des Garçons fan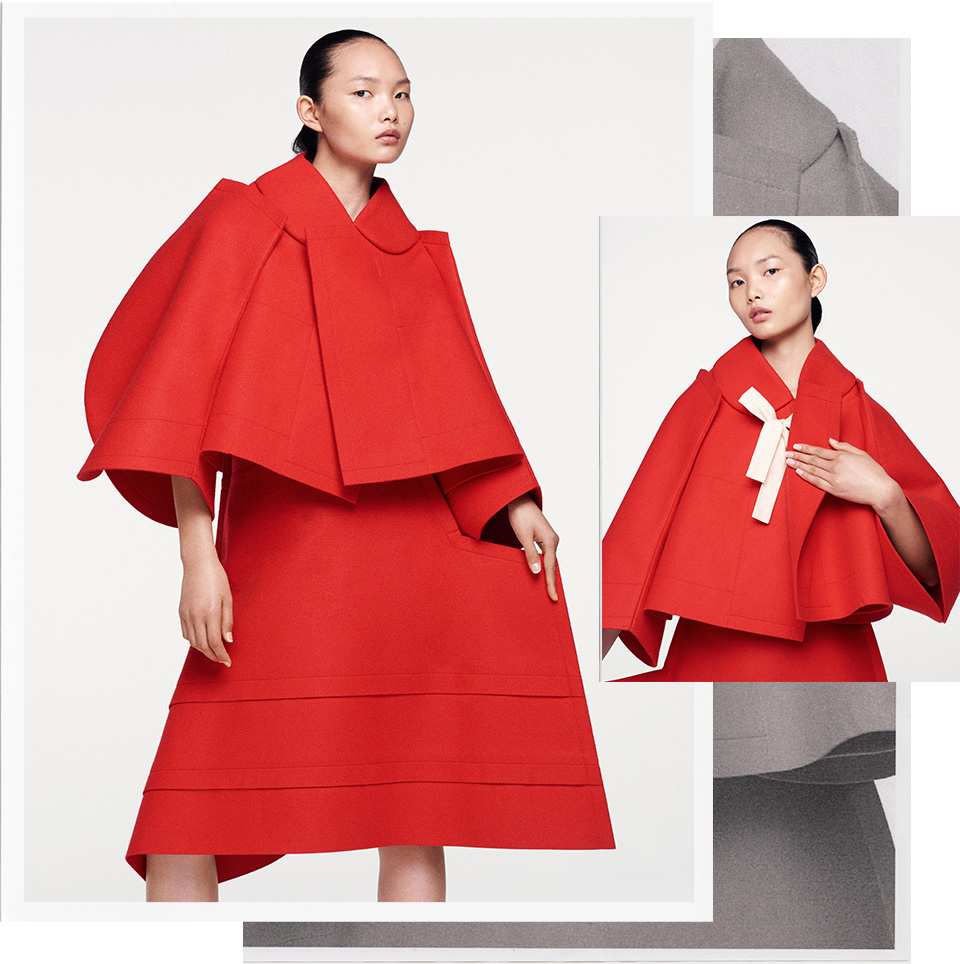 AW12
This opening look from the '2D' collection is a study in felt, used to 'flatten' the body with clean lines and dramatic results.
Jacket and skirt, courtesy of dot COMME, both by Comme des Garçons.
SS14
Rei debuted a new design process in 2014, striving to see fashion with fresh eyes to create not clothes but 'objects for the body'.
Dress from dot COMME by Comme des Garçons.
SS17
Sculpted ruffles in signature blacks and greys – our latest Comme arrivals are all wearable takes on Rei's avant-garde catwalk creations.
Tulle jacket from dot COMME, shirt and cropped trousers from Penelope, and shoes from Space Prague, all by Comme des Garçons.
'From the moment that she opened her first shop in New York, [Rei] electrified the world of architecture and design. It was an entirely different way of looking at things – clothes shown so sparsely that you almost felt that you were in some dystopian future.'
Deyan Sudjic, director of the Design Museum and author of Rei Kawakubo and Comme des Garçons