The heavy hitters: key looks from the international collections
From ornate brocades to functional nylon, these are the looks that set the tone of the season. So why not get to know the menswear powerhouses behind them?
Haider Ackermann: the modern bohemian
The forties Zoot suit gets a dusting off in the hands of Haider Ackermann, the master of pattern and colour. Consider this the new way to approach evening dressing.
Versace: whatta man
A celebration of the beefcake in logo prints, this season's Versace collection features sports-inspired separates and broad-shouldered tailoring. Start your push-ups now.
Y-3: streetwear, reimagined
Of all of Adidas' collaborations, its partnership with Yohji Yamamoto is one of its finest. The sportswear know-how of Adidas is combined with the Japanese designer's inimitable silhouettes.
Prada: comic fans
Miuccia Prada is known for her head-scratching, thought-provoking approach to fashion design. But this season's offering is a no-brainer: lively comic-book prints, technical sneakers and nylon bags, of course.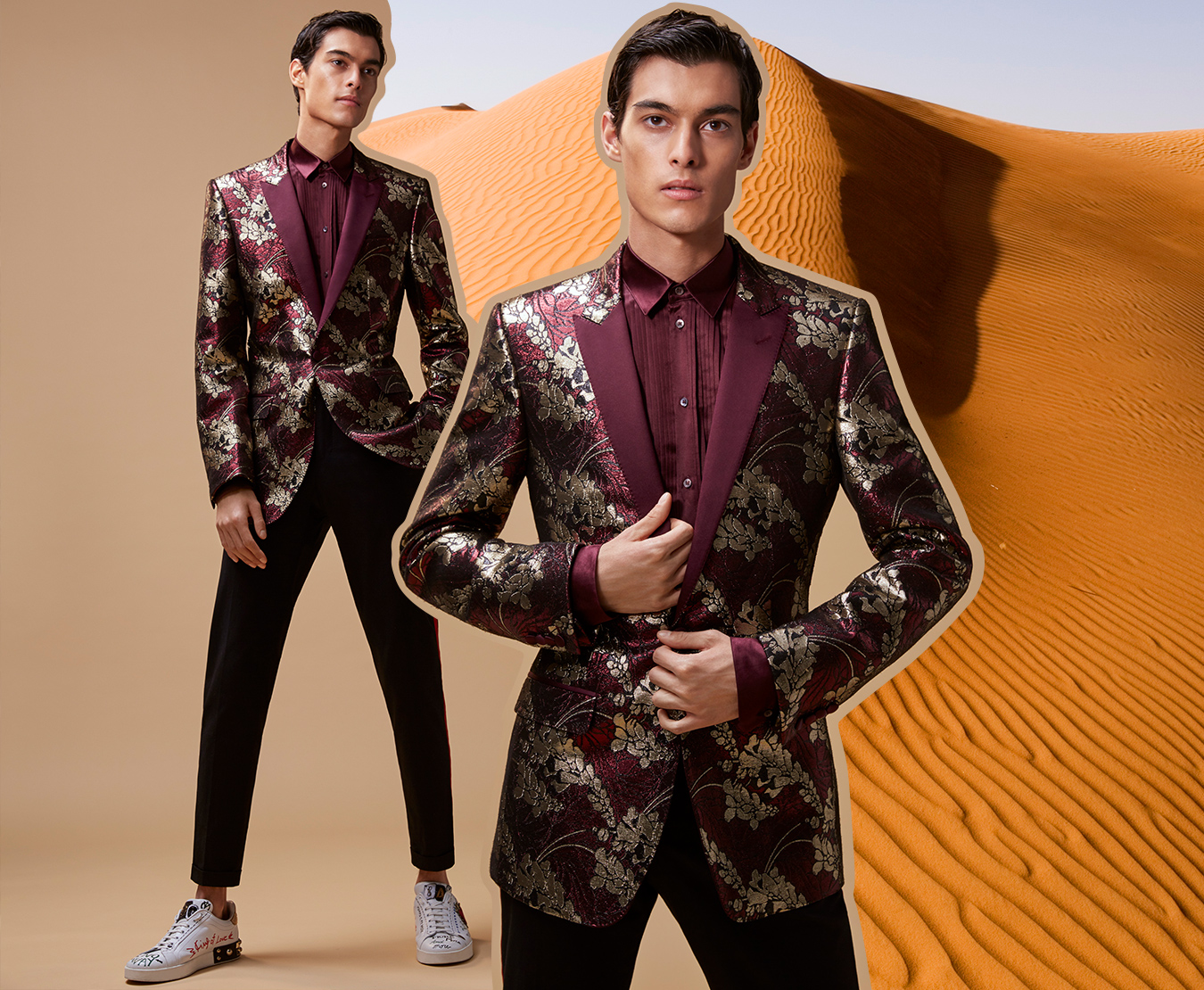 Dolce & Gabbana: never too much
Brocade? Embroidery? Velvet? Embellishment? Yes, yes, yes, yes! Dolce & Gabbana is about gleeful, no-holds-barred extravagance. Because sensible is boring.
Valentino: good sport
Under Pierpaolo Piccioli, Valentino has become known for its unstudied approach to luxury, frequently drawing on relaxed, athletic shapes. This season's soft-shouldered track jacket has all the refinement of a tailored blazer.
Images courtesy of Getty Images and Robert Harding.