Style Notes
Lessons in new-season style, direct from the States
Words by Laura Griffiths
With many designers showcasing both subtle and not-so-subtle references, it's safe to say there is a distinctly American theme to many of the AW17 collections. From Americana icons of old to a fresh take on the classic collegiate style, designers including Yeezy and Coach are parading several allusions to the States down the runway.

And what better excuse than the Fourth of July celebrations to honour all things American? Step forward autumn's top USA-inspired trends, the perfect start to your new-season shopping list…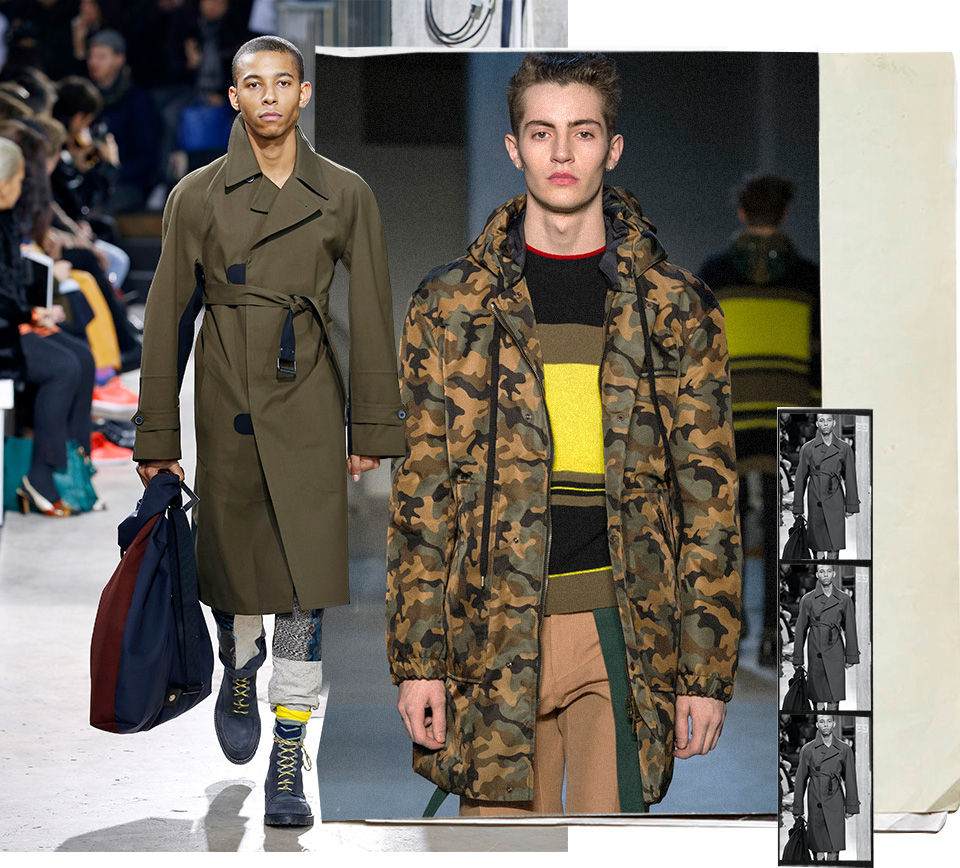 G.I. Joe
Be a hero (or at least dress like one) with AW17's most combative attire. Camouflage is flying up the sartorial ranks as the print to be seen in, and khaki is the hue to buy. Styling this one is easy: Lanvin and N°21's off-duty looks exemplify the impact of outerwear and accessories on an outfit. Still not sure? AMI's shearling-trimmed leather jacket is the easiest way to enlist; the ultimate buy-now, wear-forever piece.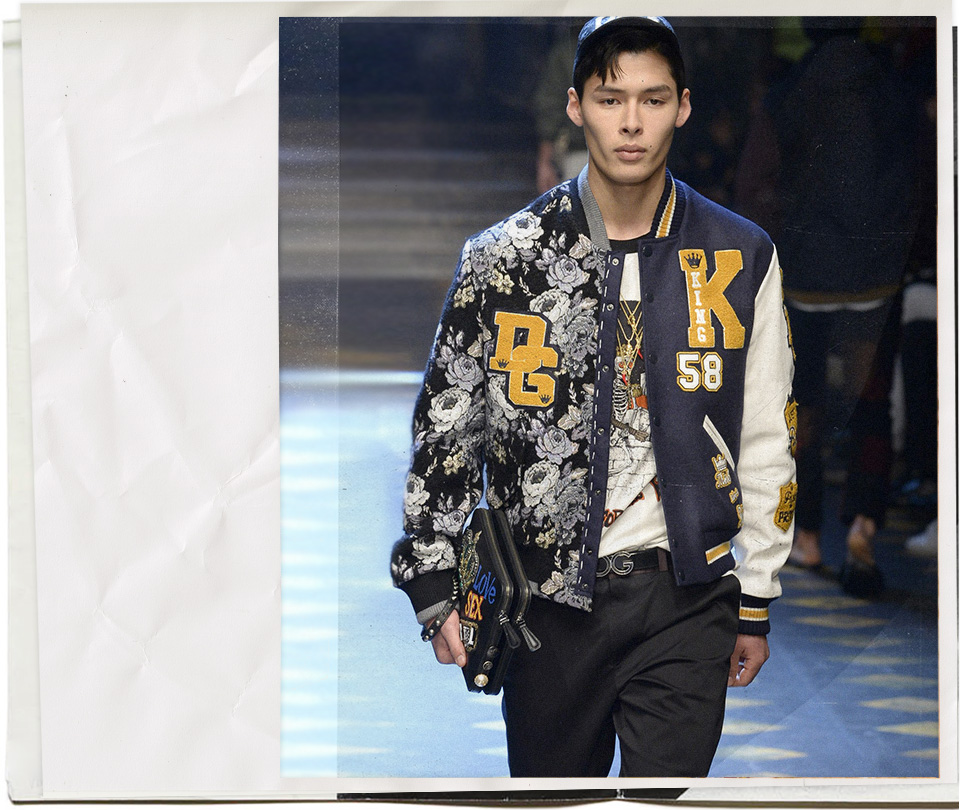 Varsity Cool
This season's sports luxe is way more Ivy League than the athleisure of old, and a collegiate-style sweater is the simplest way to tap into the trend. AMI's lettered knits will bring the simplest outfit right up to date, and Gucci's contrast-trim cardigan has the ultimate preppy appeal. Lived in your bomber jacket this summer? Autumn's offerings are bigger and better – best slung over chinos and a tee, as seen at Dolce & Gabbana.
Wall Street
This season's suiting is a modern take on the slick eighties fashions of America's Wall Street. E. Tautz takes cues from Patrick Bateman with nonchalantly oversized silhouettes, while Dirk Bikkemberg plays with gingham, checks and prints. Give that basic blazer a break for the foreseeable future: autumn's tailoring is all about the statement.